How Did Donald Trump React To Sarah Cooper's TikToks of Him?
For a moment, President Donald Trump thought he scored a new fan when asked for his reaction to comedian Sarah Cooper's viral TikToks about him.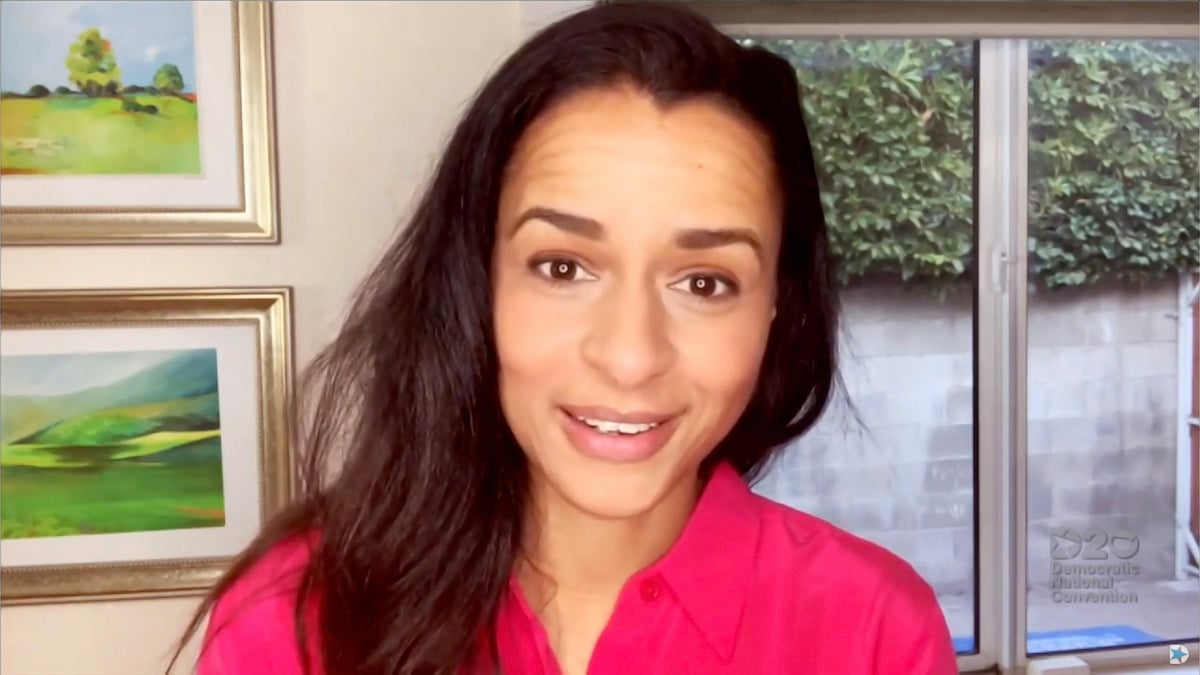 Cooper's fame exploded at the dawn of the pandemic. Her TikTok, "How to Medical" garnered 20 million views and Cooper has built off of that initial momentum. While the world has laughed along with Cooper, Trump said he hadn't seen or heard of the videos.
Fox News host Steve Hilton asked Trump if he'd seen the TikToks. "I have not, no," he replied, CNN reports. "I'd like to see them. Are they good or bad?" Hilton carefully waded into the territory of telling Trump they were "entertaining."
Donald Trump wanted to know if the TikToks were 'positive'
Trump seemed to appreciate hearing Cooper's TikToks were entertaining. So he responded, "OK, good! I'd like to see them. If you're saying they're positive, I'd like to look. If they're not positive …"
That's when Hilton had to break it to Trump that the videos weren't exactly positive. "I see," Trump reacted. "Well, I'll have to check it out."
Trump also bemoaned his unfair treatment during the interview. "First of all, I understand that 100%, but I haven't been treated fairly," he said, Fox News reports. "I have to fight back. If I don't fight back strong, I wouldn't be sitting here right now talking to you."
Sarah Cooper wants to hold Donald Trump accountable
Cooper shared why she started doing the videos. "When Trump started doing those daily briefings and being confronted with how incompetent he is and how out of his element he is, I was just reminded of being in the corporate world and seeing people BS-ing through a meeting, making their coworkers think they know things when they really have no idea what they're talking about," she told the Los Angeles Times.
Adding,  "It seems like we've been gaslighted for three-and-a-half years," she said. "Now he's saying ridiculous things that make no sense, but people are nodding and no one is calling him out. That frustration is part of the reason why I wanted to do something like this." 
She said her nephew introduced her to TikTok so she used the platform for her comedy. "My nephew introduced me to it last summer, and then I just put it away," she told The Daily Beast. "I said, you know what? I'm going to figure it out. I'm going to figure this out—this TikTok you kids are doing."
"The thing about Trump that I noticed in these daily press briefings was that he has no idea what he's talking about, and he can talk for so long about anything," she observed. And, "I think it was just fun for me, being so opposite from who Trump is but being able to say what he's saying—and really pointing out the fact that I could never get away with talking like this. That was kind of what was really intriguing to me."