How Did Dwayne Johnson Become the Most Followed American Man on Instagram?
It's official. Dwayne Johnson has become the most followed American man on Instagram. Here's how The Rock built his massive following.
It's official. Dwayne Johnson has become the most followed American man on Instagram. Here's how The Rock built his massive following.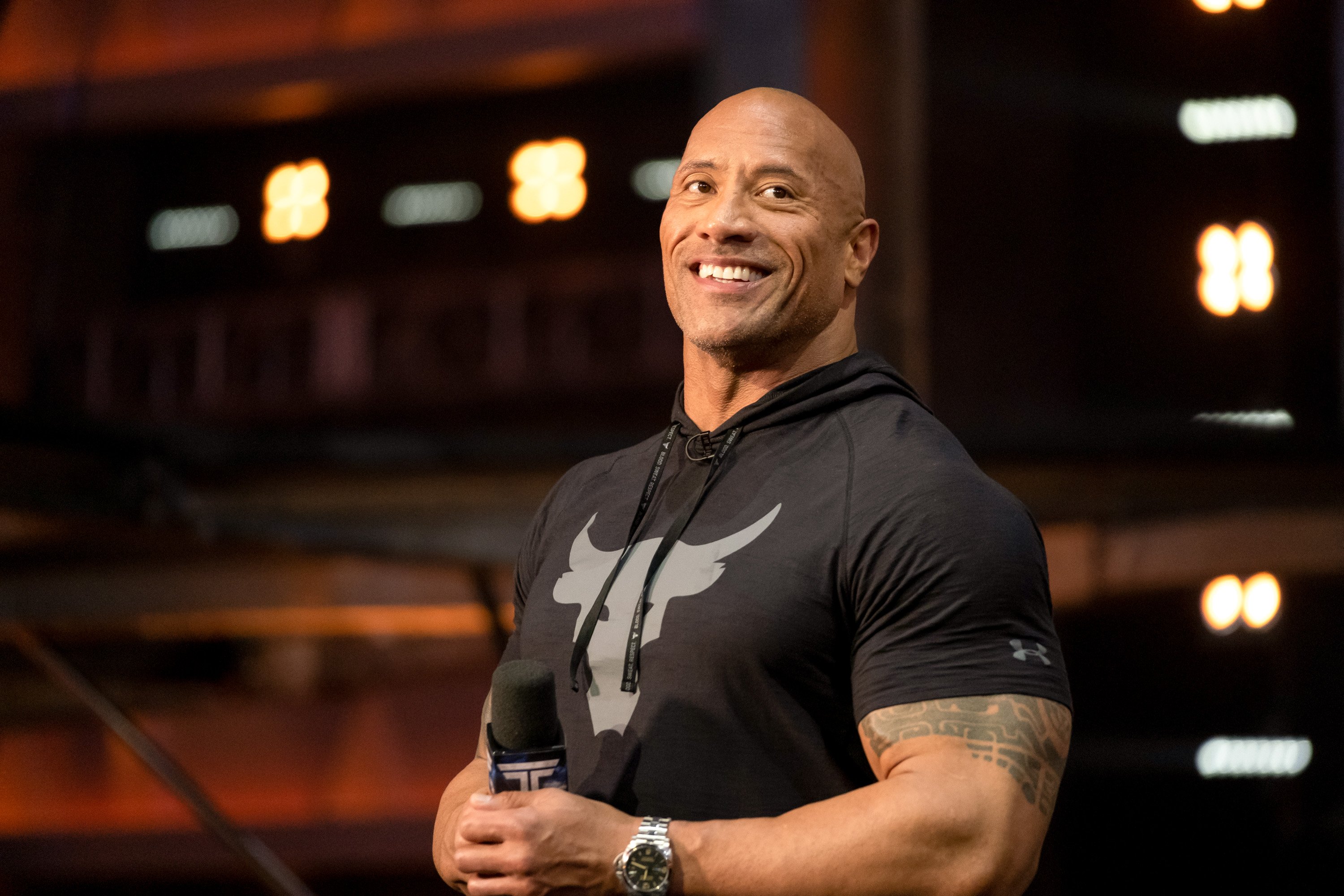 Dwayne Johnson has an enormous following on Instagram
Johnson entertains and engages fans by posting compelling content centered around entertainment, fitness, and other personal and professional projects. And his robust social media activity appears to have paid off.
The star has passed the 200 million followers mark on Instagram, as reported by Deadline. The news outlet noted that the milestone makes him the most followed American man on the social media platform.
In this case, both "American" and "man" are important distinctions. As it turns out, soccer icon Cristiano Ronaldo of Portugal tops the worldwide Instagram rankings with 238 million followers. Stateside, female pop sensation Ariana Grande boasts 203 million Instagram followers, edging out Johnson.
Still, Johnson's 200 million-plus following is nothing to sneeze at. It's an impressive feat that took years of creative work, business savvy, diverse ventures, and strong personal branding.
Dwayne Johnson began building his fan base as a professional wrestler
"Do you smell what The Rock is cooking?" That catchphrase was originated by Johnson, but it echoed throughout the international wrestling fan base. After cycling through a few short-lived stage names, including Flex Kavana and Rocky Maivia, Johnson settled on the moniker of The Rock. And he became a bona fide legend in the WWE, formerly known as the WWF.
Johnson was a dominant force in the ring. He won over the audience with his herculean stature, his charismatic personality, and his trademark raised eyebrow. After achieving success within the realm of wrestling, he aimed for a different kind of stardom.
The Rock went from the wrestling ring to the big screen
As it turns out, Johnson was honing his acting ability during his entire wrestling career. His first big-budget motion pictures were The Mummy Returns in 2001 and The Scorpion King in 2002, in which he played — you guessed it — the Scorpion King.
Johnson continued pulling double duty in wresting and movies for a while before deciding to put wrestling on the back burner and focus more on traditional acting. As a film actor, Johnson eventually opted to use "Dwayne Johnson" as his credited name. But "The Rock" has remained a beloved nickname and a priceless component of his personal brand, which is critical to building and maintaining a following.
Since his big-screen debut, Johnson has appeared in a slew of action blockbusters, including several movies in the Fast & Furious franchise. He also showed off his impeccable comedic timing in films such as Baywatch, Jumanji, Central Intelligence, and the animated Disney feature, Moana. Plus, TV buffs will recognize Johnson from the popular HBO series, Ballers.
Johnson currently has at least eight upcoming on-screen projects. Most notably, he will star as the title character in Black Adam, based on the DC Comics character of the same name.
As a businessman, Johnson has boosted his income and his fan base
Johnson's fan base has grown enormously, due in part to his remarkable success as a wrestling, film, and TV star, and his knack for personal branding. But he has his hands in some other projects that have boosted his reach even more.
Fans of the XFL will note that Johnson is an owner. And he spends plenty of time promoting the football league on both Instagram and Twitter. Somehow, he still finds time to contribute to yet another venture within the adult beverage industry. Johnson is tied to Teremana Distilleria, a tequila brand headquartered in the Jalisco Highlands of Mexico. Like his other endeavors, the star shrewdly touts the spirit on social media.
Considering his work in sports, entertainment, and business, his engagement on social media, and the continual strengthening of his personal brand, it is no surprise that Johnson is the most followed American man on Instagram.
Follow Erika Delgado on Twitter.