How Did Dwayne 'The Rock' Johnson Get His First Nickname, 'Dewey'? — It's All Because of a Wet Diaper
Dwayne Johnson has been an even more popular name as of late, thanks to the premiere of his new NBC sitcom Young Rock. Airing Tuesday nights at 8 pm, the show chronicles pivotal moments in Johnson's young life, at the ages of 10, 15, and 18. It also features an older version of Johnson campaigning for a bid as president. 
Although the premiere of Young Rock introduced many parts of Johnson's childhood, it didn't cover everything. Specifically, it didn't explain how Johnson got his first-ever nickname, "Dewey." 
Believe it or not, Johnson got the nickname when he was just a baby, thanks to an incident with a wet diaper. 
Dwayne Johnson's first nickname 'Dewey' was inspired by a wet diaper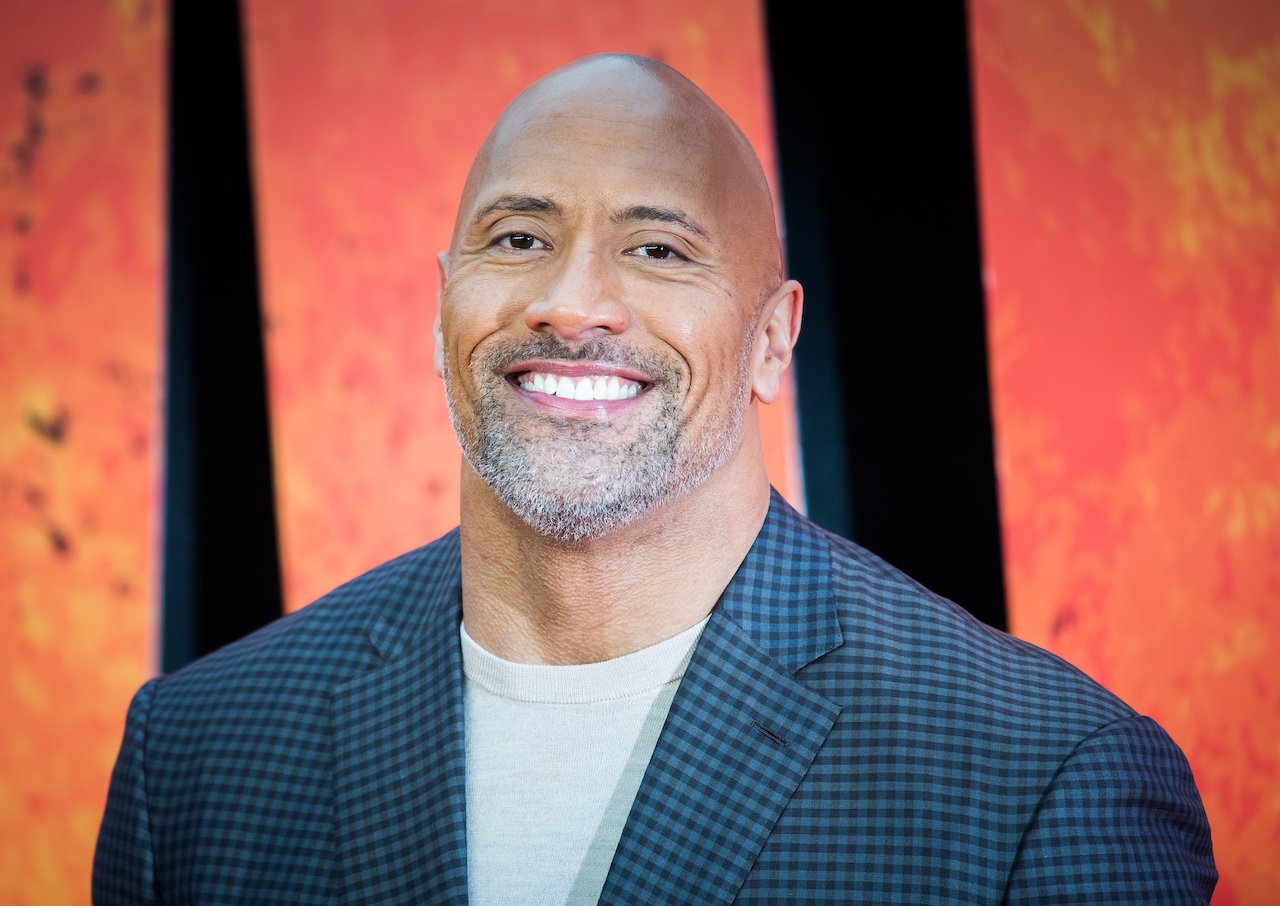 Johnson opened up about the meaning behind his first nickname during a 2018 appearance on The Late Show with Stephen Colbert.
"My mom embarrassed me on national TV … She revealed—live, by the way—she revealed that one of my nicknames, when I was a kid, was Dewey, when I was a baby," Johnson said. 
According to Johnson, his mother wanted to know about the status of his diaper, which was a little wet. Johnson's identity was forever changed afterward. 
"And how that happened was, I was, she asked my godmother, 'Oh, is his diaper wet,' and she went, 'Oh, it's a little dewy,'" Johnson revealed. "That was it."
He has a lot of nicknames 
Even though Dewey was Johnson's primary nickname throughout his early life, he's known globally as The Rock. Colbert assumed that since his wrestling career was over Johnson wouldn't want to be called The Rock anymore, but he actually doesn't mind at all. 
"Obviously, people immediately go, 'Oh, it's The Rock, ok, but it's Dwayne Johnson, right?" Colbert asked. 
"No, i's really whatever comes out," Johnson said. "Yes, it's all the same."
His first wrestling name 'Rocky Miavia' came from a family member
Aside from The Rock, Johnson's had a bunch of other nicknames throughout the course of his life. Few people know that Johnson's first wrestling name was actually Rocky Miavia, which Colbert was also curious about. 
"You've had a lot of names here, The Rock, Dwayne, D.J.," Colbert said. "Who is Rocky, Miavia?"
"Rocky Miavia was the very first name that I had when I first started wrestling for the WWE," Johnson said. I had my very first match in Madison Square Garden. My very first match ever in the company was Madison Square Garden and it was—I was scared sh*tless, and—because it's New York. And if you make it here, you can make it anywhere, or it could go terribly sideways."
By the conclusion of Johnson's first match, everyone was embracing him and his stage name Rocky. 
"Fortunately, by the end of the match, the whole crowd was chanting, 'Rocky, Rocky, Rocky!'" Johnson said. "It was so cool, embraced me like a son, and that started my career."