How Did Ellen DeGeneres and Portia de Rossi Meet?
The story of how Ellen DeGeneres and Portia de Rossi met is so sweet.
There are plenty of cute couples in Hollywood, but Ellen DeGeneres and Portia de Rossi might take the cake. Aside from their sweet chemistry, which they tend to put on display on red carpets, they're certified globetrotters, devoted animal lovers, and just downright hilarious people.
But there are still some things that even their biggest fans might not know, like how these two met in the first place. Read on to hear about where their love story began and how it unfolded.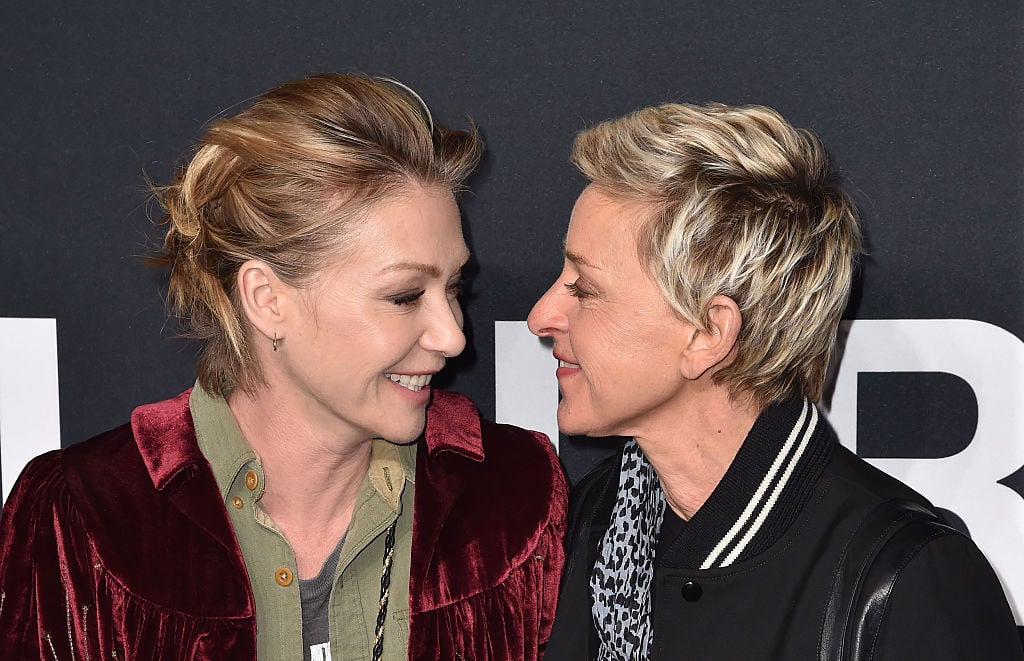 DeGeneres and de Rossi met in 2000
The Ally McBeal star told Oprah Winfrey in a joint interview that she and DeGeneres met at a party in 2000, explaining that it was a love-at-first-sight kind of situation. However, she kept her feelings a secret because she was not open about her sexuality at the time.
"[I knew Ellen was the one] when I first laid eyes on her, but it took me three years to actually tell her how I felt about her because I was on Ally McBeal at the time and I was not living as an openly gay person," de Rossi explained. "I was closeted and very, very afraid that if I talked about being gay, it would be the end of my career, so I wasn't about to date the most famous lesbian in the world."
(DeGeneres had already come out roughly three years before on the April 1997 issue of TIME magazine.)
They reconnected later on
The actress told The Advocate in 2005 that she had "never stopped thinking about [DeGeneres]" after the party. But years would pass before she got the chance to talk more with the television host.
"I ran into Ellen at a photo shoot [in 2004] and she took my breath away," de Rossi told the outlet. "That had never happened to me in my life, where I saw somebody and [experienced] all of those things you hear about in songs and read about in poetry. My knees were weak. It was amazing."
She added that they saw each other again later that evening at VH1's Big in '04 awards show, and the rest is history. "We started talking and that's that," she continued. "We just were kind of supposed to be together."
Then came marriage…
DeGeneres and de Rossi tied the knot on Aug. 16, 2008, after the California Supreme Court overturned a ban on same-sex marriage.
"I'm so grateful for the love in my life," DeGeneres told People in her 2016 cover story. "Because not everybody finds that. Not everybody finds that best friend."
"Portia and I constantly say to each other, 'We are so lucky," she continued. "Sometimes it's lying in bed at night before I go to sleep, and I just say thank you to whatever, whoever is out there. I've gotten to a place where I really am just settled. Really. I know that I'm not going anywhere. She's not going anywhere. I'm not saying the relationship took a while; I'm saying in my life, it took a while to find this."
The TV host also shared a sweet post in honor of their 11th wedding anniversary on Aug. 16, writing, "Happy anniversary, Portia. 11 years. My favorite number with my favorite person."
Aww! We're not sure what the future has in store for these two but, if the past is any indication, they're in for a great time. Here's wishing them many more anniversaries.