How Did Emily Blunt and John Krasinski Meet?
Emily Blunt is promoting her latest film, Mary Poppins Returns. Her adoring husband, John Krasinski, has been by her side at some of the premieres. Here's how Emily Blunt and John Krasinski met.
Family comes first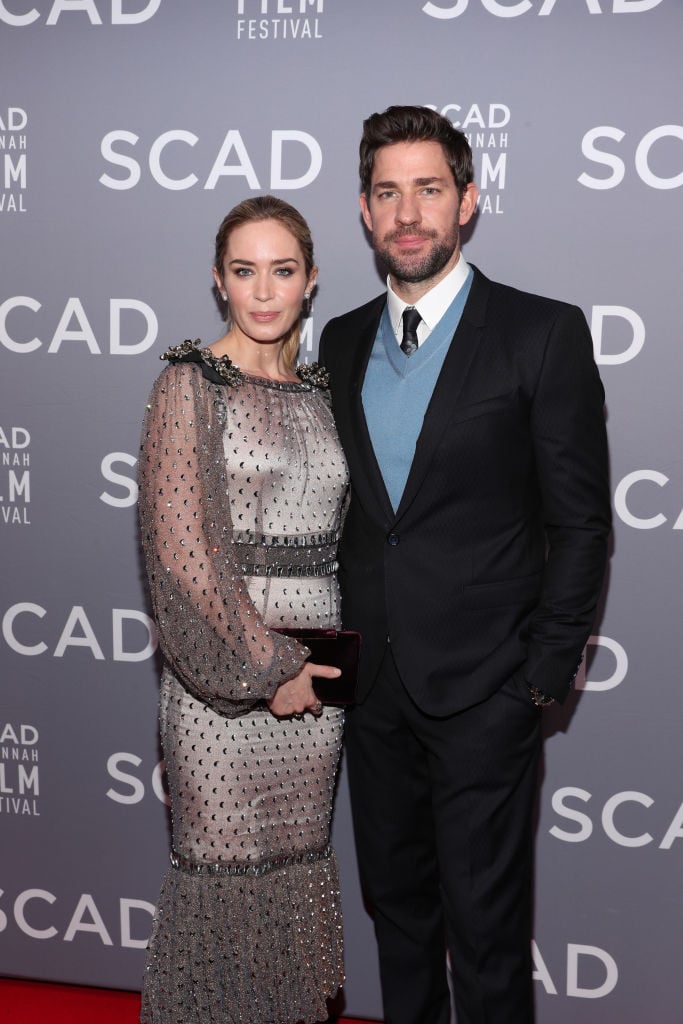 Although Krasinski and Blunt have reached stardom, they still make time to nurture their home life. Krasinski told People family remains a top priority. "Family comes first no matter what, and that's non-negotiable. We have been working a lot this year and we feel so blessed, but at the same time our kids come first and being together comes first," he said.
Krasinski mentioned he took time out to see his family even when he was busy filming the movie Jack Ryan. He told People spending time with Emily and his daughters "is not a job or a duty, it's something I just can't wait to do. I can't wait to get back to them. We always make time to see each other."
A secure foundation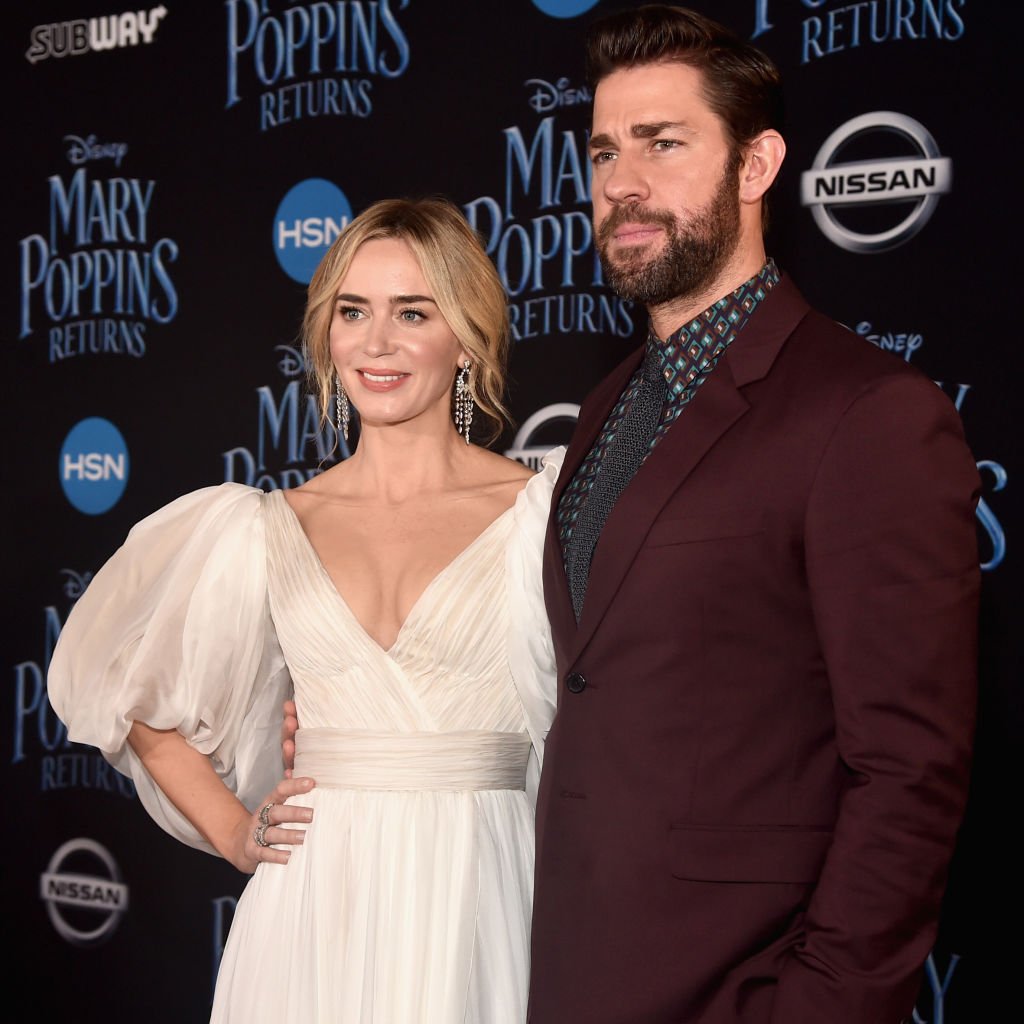 Blunt agrees with Krasinski when it comes to the importance of family. She told People her family represents a "beautiful, secure foundation." For Blunt, family is the glue that holds everything together. "Family is the foundation for why we are able to go off and have fun and have these incredible experiences," she said. "I try to take big stretches between [projects] to be with the kids. I'm not going to work until next June and finished my last one in September."
Emily and John's parenting fears
"My children's happiness, their safety, and their well-being is the most paramount thing in my life. If you are unable to give them any of those things, then who am I? What's my identity?" Blunt said during an interview with People. "My greatest hope is that they are truly happy and interested in life."
Krasinski says he has fears about not being able to shield his children from things that might hurt them. He told People parenting can be scary at times. "The scariest thing about being a father is not having control of your kids' day-to-day life. Even when you drop off your 4-year-old daughter at school, you don't know what she's going to do that day, you don't know if other kids are going to be nice to her, or if she gets in trouble for something. You just want to protect them at all costs," adds Krasinski.
How Emily Blunt and John Krasinski met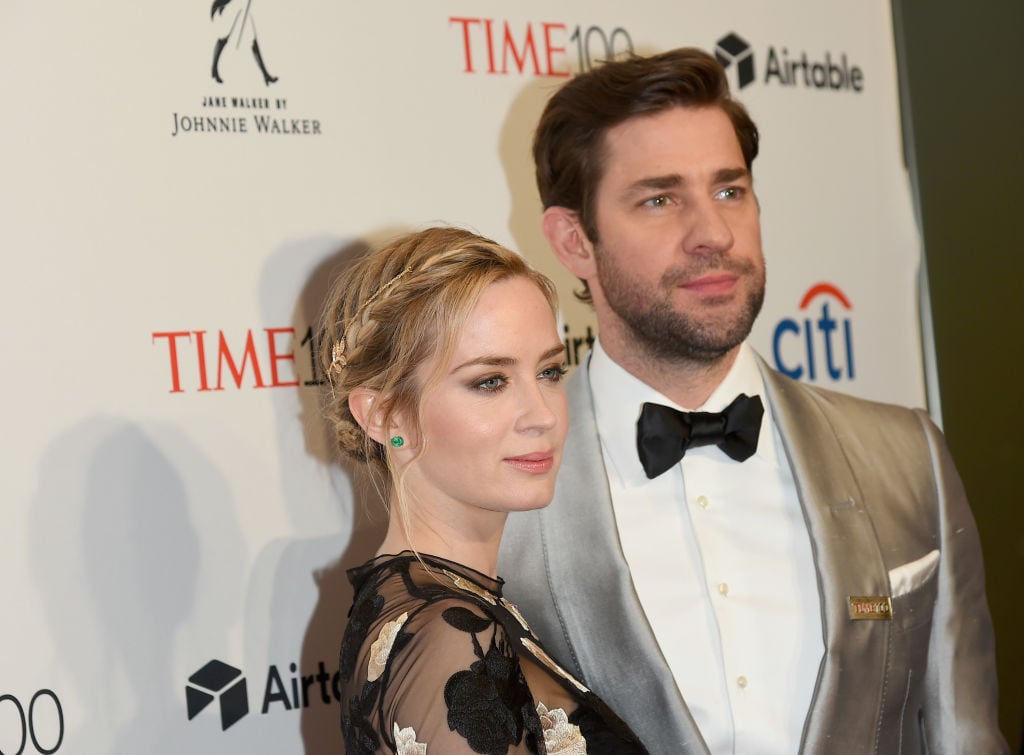 During an interview with Seth Meyers, Blunt revealed how she met her husband. According to Blunt, she and a mutual friend were having dinner when her friend saw Krasinski at the same restaurant. "My friend goes, 'Oh my God, there's my friend John." Krasinski was having dinner with Justin Theroux, but decided to stop by their table. "He abandoned Justin and came over to talk to us. He did not eat. He just stood there and made me laugh," Blunt told Meyers. When Meyers asked if she knew right away Krasinski was the one for her during their first meeting, and she replied, "I kind of did."
Read more: John Krasinski Said the Cutest Thing About His Wife Emily Blunt's Performance in 'Mary Poppins Returns'
Check out The Cheat Sheet on Facebook!