How Did 'I Love Lucy' Star Lucille Ball Die?
Three decades after her death, Lucille Ball remains as lovable as ever. She was adored by the nation — and worldwide — for her part in the hit CBS sitcom I Love Lucy. Her first husband and co-star, Desi Arnaz, loved her until the day he died. Did the feisty redheaded perish from a broken heart? Rumors to that effect are not as outlandish as you might think.
Lucille Ball's early years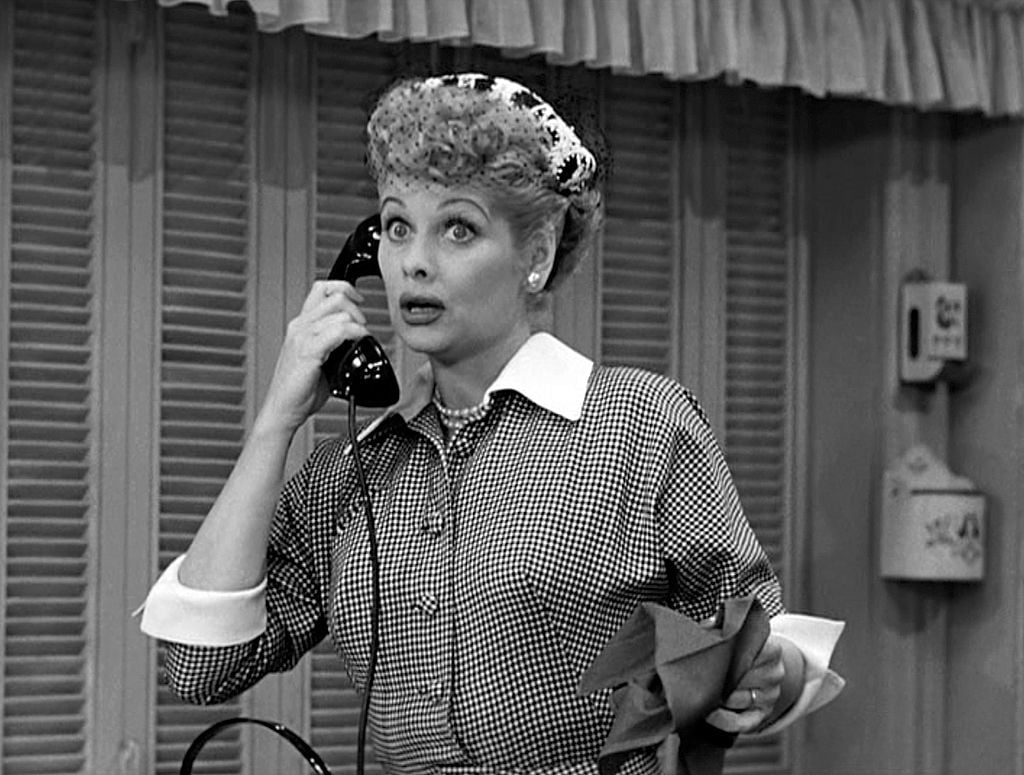 Born August 6, 1911, in Jamestown, New York, Lucille Desiree Ball was descended from English, French, and Scottish immigrants who helped to establish the original Thirteen Colonies. Her childhood was riddled with traumatic experiences, including the death of her beloved father, Henry, when the future comic was just three years old.
Later in life, Ball admitted to remembering little about her father aside from the odd fact that a bird became trapped in the house the same day the Bell Telephone lineman died from typhoid fever in 1915.
When Ball was seven, her mother, DeDe, remarried and left her in the care of her stepfather's puritanical parents while she and her new husband looked for jobs in another town. By the time the youngster was twelve, the pair had retrieved her from her strict step-grandparents and promptly put her work in the chorus line of a Shriner variety show organized by her stepfather, Edward Peterson.
Lucille went from an ambitious teen to aspiring actress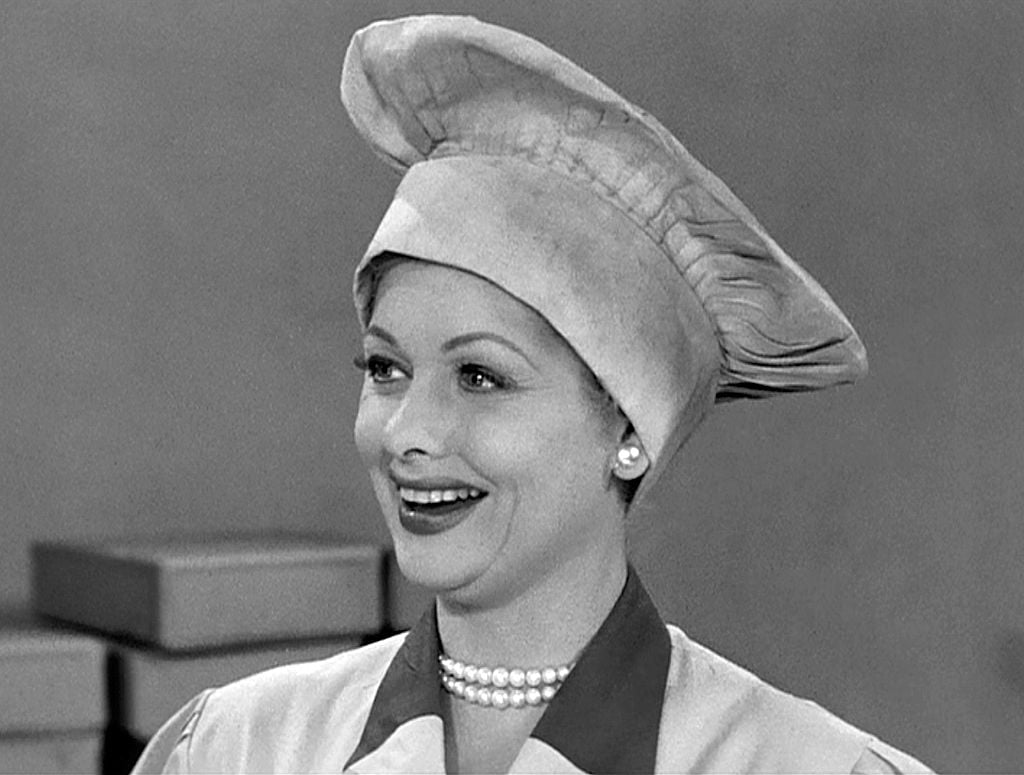 According to those who knew her, Ball was a restless teenager who was eager to leave the family nest. Upon graduating from high school, the ambitious teen headed straight to New York City and enrolled at John Murray Anderson's Dramatic School where she attended classes with future All About Eve star, Bette Davis.
In 1933, Ball landed a modeling gig with Hattie Carnegie's fashion house in Manhattan. That same year, Ball dyed her hair a Jean Harlow shade of platinum blonde and made her way to Hollywood where she auditioned for none other than Samuel Goldwyn. The movie mogul hired her on the spot for a six-week gig as a member of his 'Goldwyn Girls' chorus line.
After her initial six-week contract with Goldwyn was up, Ball signed on with RKO Radio Pictures. She was offered (and accepted) numerous bit parts in a string of B-movies where she supported such film notables as Buster Keaton, Katherine Hepburn, and the Three Stooges.
After dying her naturally curly hair a fire engine red that she'd maintain for the rest of her life, reviewers took to calling the wisecracking actress "Queen of the Bs," explained the LA Times.
How Lucille Ball met the love of her life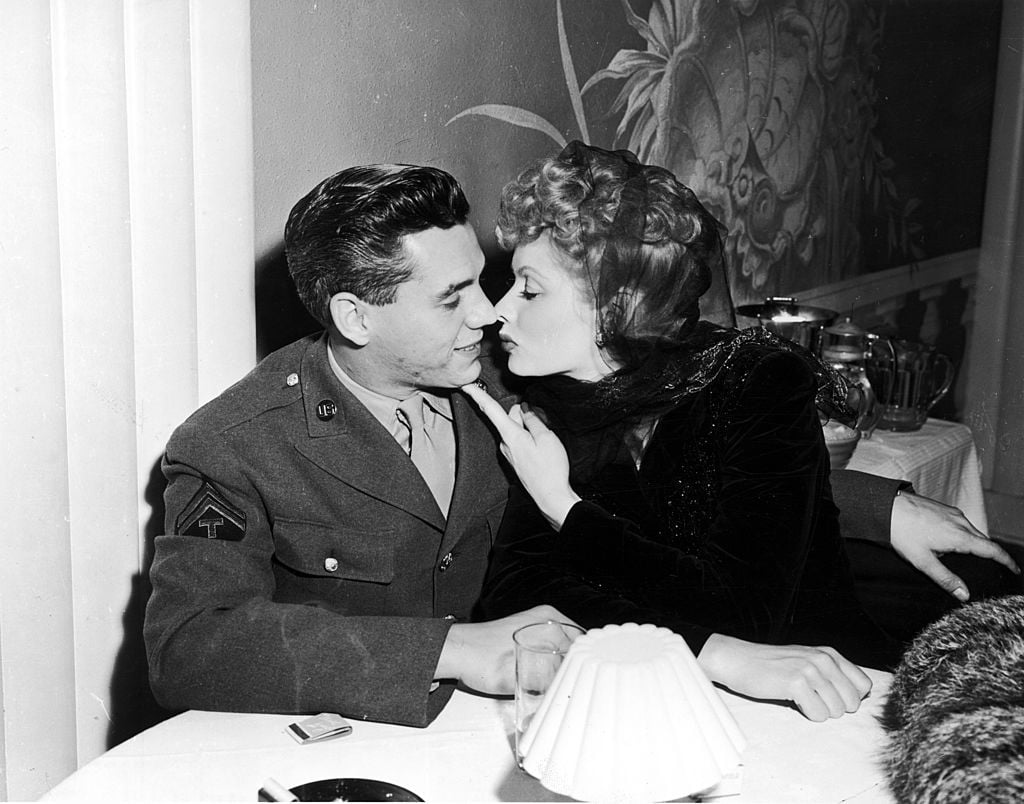 Ultimately, Ball landed leading roles in major motion pictures, including Top Hat in 1935, Stage Door in 1937, and Too Many Girls in 1940. It was on the set of the latter that Ball fell in love with a handsome, six-years-younger Cuban bandleader named Desi Arnaz. The couple married seven months later.
Over the course of their ofttimes volatile 20-year marriage, Arnaz and Ball produced two kids, launched Desilu Studios, and starred in one of the most successful sitcoms of all time. I Love Lucy which also starred Vivian Vance and William Frawley, made its CBS network debut on October 15, 1951, and ran for six seasons.
In a 1958 interview with the Saturday Evening Post, Ball said that she never regretted making the move from the silver screen to television. In fact, TV provided the perfect environment for Ball's brand of wacky, gag-driven comedy.
Arnaz loved Lucy 'til the end
Ball and Arnaz divorced in 1960, but those in the know say that the pair loved one another deeply for the rest of their mutual lives. Close friends, including Broadway actress Carol Channing, told Country Living magazine that despite the fact that each of them remarried, neither of them ever got over their breakup.
In fact, Arnaz's last words to Ball were, "I love you, too, honey. Good luck with your show." The man the world knew as Ricky Ricardo died in Del Mar, California on December 2, 1986.
Ball's last public appearance happened on March 29, 1989 at the 61st annual Academy Awards show in LA.
On April 18, she underwent nearly seven hours of surgery at Cedars-Sinai Medical Center to replace a section of her aorta. The operation seemed to be a success.
By all accounts, the actress had resumed eating, talking, and walking around the hospital when a different section of her aortic artery suddenly ruptured. According to her IMDB page, Ball was 77 years old when she died of an abdominal aortic aneurysm on April 26, 1989.