There are a few actors whose names conjure up images of a classic rebel. However, the first name that usually comes to mind is none other than the most charming rebel of all, James Dean. 
Dean was a quickly rising star when his career — and his life — were cut short by an awful tragedy. Dean's death did not stop his growing popularity, however. In fact, he was the only actor to be nominated twice for an Academy Award after death and remains a notable celebrity to this day.
James Dean was born in Indiana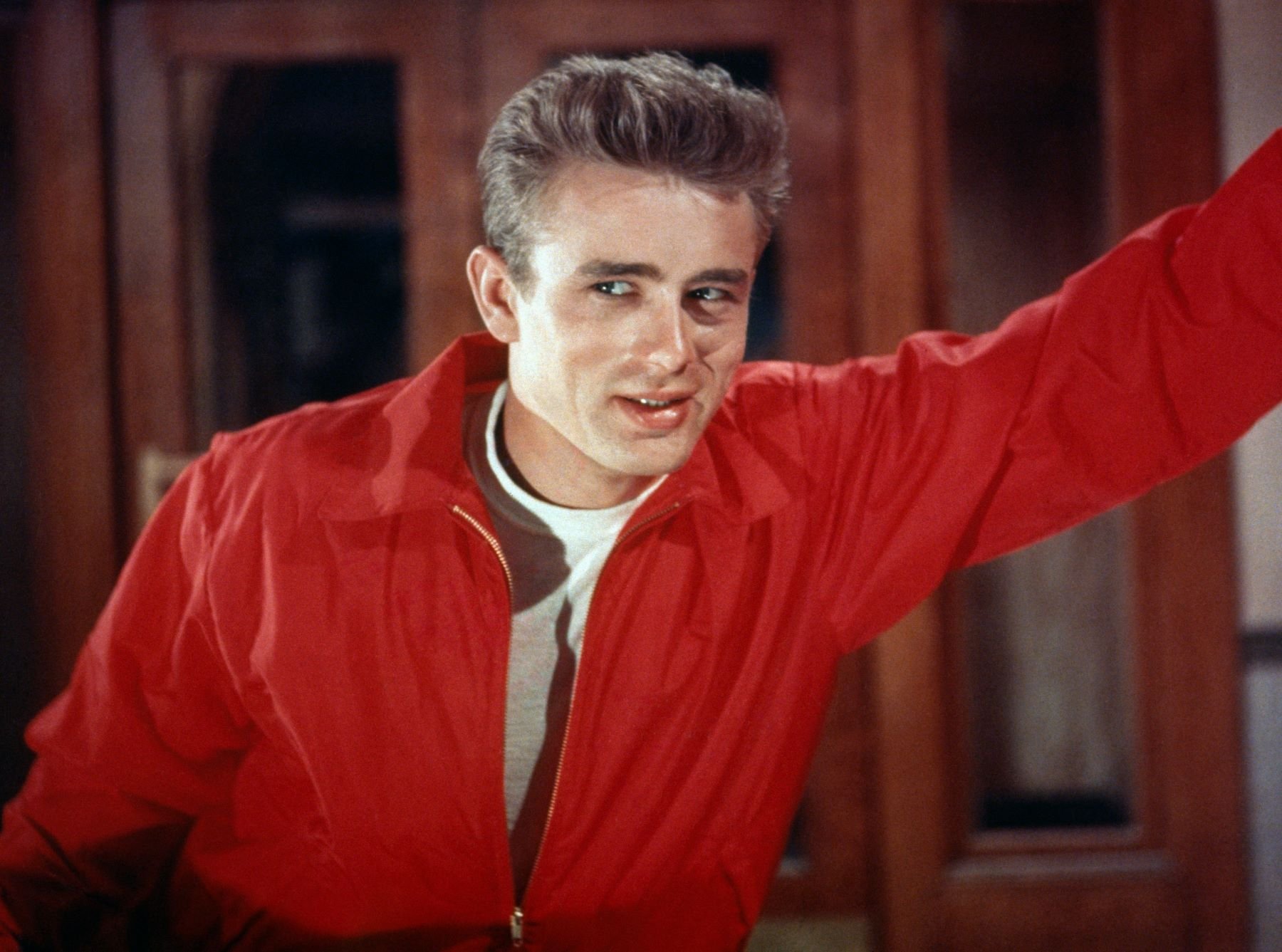 Dean was born in a small town in Indiana, living there until he was five years old. He and his family moved to California, where he stayed until his mother passed away when he was just nine years old. At that point, he returned to Indiana and lived on a farm with his aunt and uncle. 
Dean moved back to California after graduating from high school. He attended the University of California for two years, where he studied theater. During his time in L.A., Dean acted in commercials and television specials. He had small roles in three films before deciding to move to New York City. 
It was Dean's mentor, teacher, and fellow actor, James Whitmore, who convinced the young man to pursue a more serious career across the country. Dean began building a name for himself in New York with a variety of odd jobs and Broadway shows. 
In 1952, Dean portrayed Wally Winkins in the play, See the Jaguar. The play did not impress audiences, but the actor was got another chance to shine in a different play, The Immoralist. Dean played Bachir, a houseboy who seduces a man during his honeymoon in Algeria. 
He became Hollywood's most dreamy rebel
Dean's performance in The Immoralist caught the attention of several influential names in the film industry, including director Elia Kazan. Kazan cast Dean as Cal Trask, the lead role in the 1955 film, East of Eden. 
East of Eden was based on the final portion of the Steinbeck novel. The story is very much like a modern-day Cain and Abel, focusing on the relationship between a father and his two sons. Cal is a brooding, troubled young man who is deeply jealous of his father's affection for his brother, Aron. 
Dean brought the character to life, infusing the role with a palpable passion that audiences everywhere could feel. The young actor had shown America what he could bring to the big screen as a leading man. This led him to his second, most famous role. 
Rebel Without a Cause was Dean's most popular film. Jim Stark became one of the most iconic characters in film history, and Dean acted expertly alongside other film legends like Natalie Wood, Sal Mineo, and Dennis Hopper. 
Dean's moody performance and charming good looks made him an instant heartthrob. Teens all over the country identified with Stark's rebellion against the traditional American values of their elders.  
A tragedy took the brilliant icon far too soon
The next project for the rapidly rising star was a film called Giant, starring Rock Hudson and Elizabeth Taylor. The film presented Dean with an opportunity for a new kind of role, allowing him to prove that he wasn't just a rebellious tough guy. 
When filming was complete, Dean planned to compete in a sports car rally in Salinas. He had a passion for racing, with dreams of competing in the Indianapolis 500 one day. He hopped into his silver Porsche 550 Spyder, and departed on that fateful trip to Salinas. 
On his way there, Dean was pulled over by police and given a speeding ticket. It seems that the ticket did not dampen his spirits, however. Just two hours later, Dean crashed almost head-first into a Ford Tudor making a turn at an intersection. 
According to accident reports, Dean died almost instantly, suffering a broken neck and extensive internal injuries. Dean's passenger, Rolf Wutherich (a mechanic), also suffered massive injuries, but he survived. The driver of the other vehicle only had minor injuries. 
Rumors circulated that Dean's car was cursed. The car rolled off a flatbed truck and crushed a mechanic's legs. When the car was later sold for parts, the cars its parts ended up in suffered unlucky fates. They were all involved in accidents, and it is said that the remains of one of those vehicles simply vanished from the scene of the accident.