How Did Jessica Chastain and Oscar Isaac Become Friends?
Oscar Isaac and Jessica Chastain are critically acclaimed actors. Isaac has earned multiple awards for his performances. Chastain earned Academy Award nominations and even won a Golden Globe. Not all celebrities personally know each other, but these two do. 
The friendship between Isaac and Chastain has lasted decades. People could see how close of a bond they had during their time on the red carpet together. Chastain talked about when they met during an interview. 
Jessica Chastain and Oscar Isaac have worked together
Chastain and Isaac have starred in a couple of projects together. One of them was a 2014 film titled A Most Violent Year, and the story takes place in New York City in 1981. In the city, the residents face a rise in organized crime and violence. 
Isaac portrayed an up-and-coming business owner named Abel Morales. His company faces setbacks due to criminals hijacking his trucks filled with expensive oil. Chastain played Isaac's on-screen wife, Anna Morales. Anna has been skimming the company to hide the money for their family's benefit. 
In 2021, HBO released the drama miniseries Scenes from a Marriage. The show features Chastain and Isaac as the lead roles. It is an adaptation of the 1970s Swedish series of the same name, and viewers see marriage through the lens of an American couple.  
There are only five episodes, and the story focuses on Mira Phillips and Jonathan Levy. Mira and Jonathan are spouses, but they face serious issues in their relationship. Fans watch as things unravel, and the show explores themes of love, hate, divorce, and monogamy. 
Jessica Chastain and Oscar Isaac have known each other for years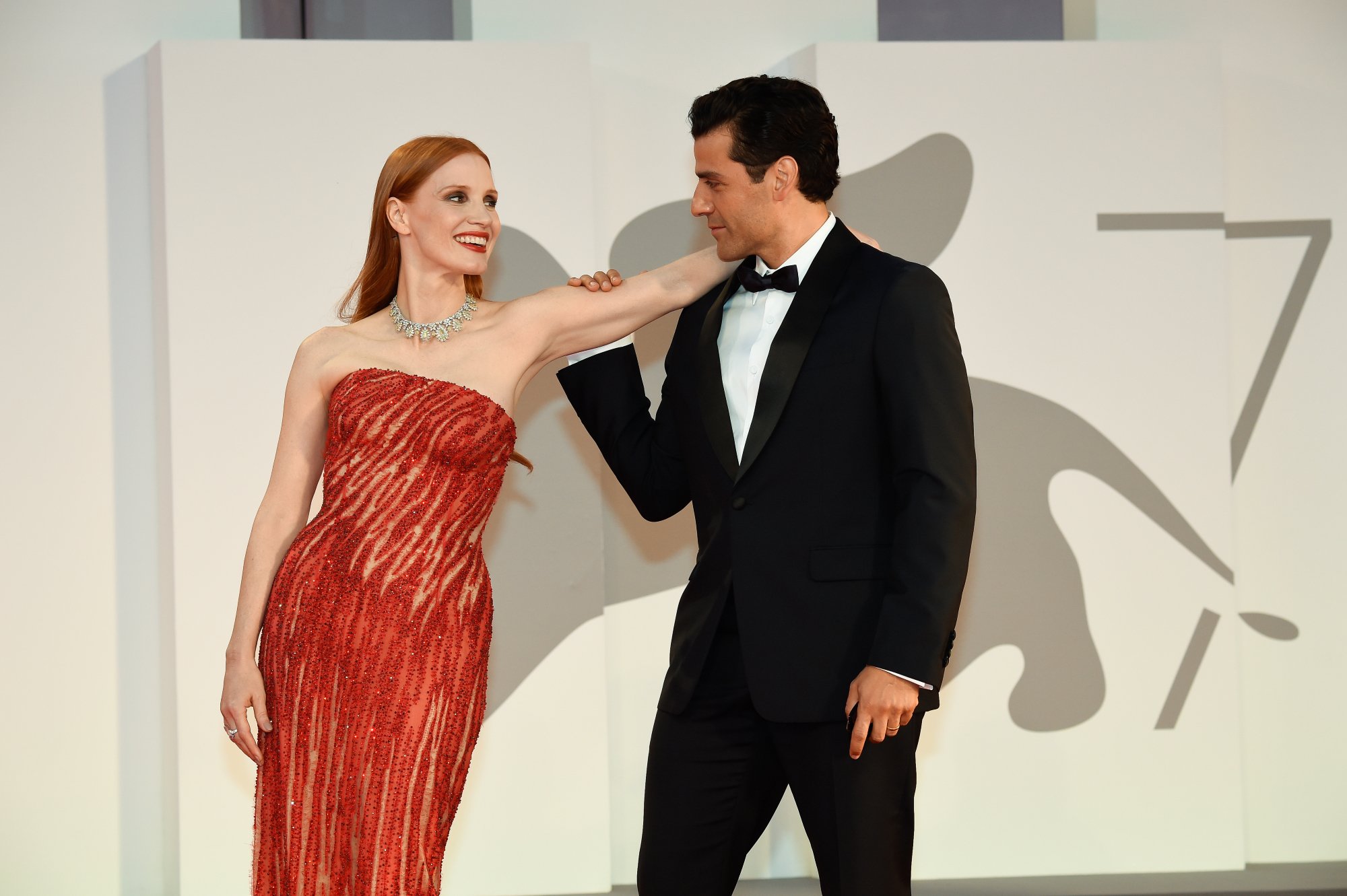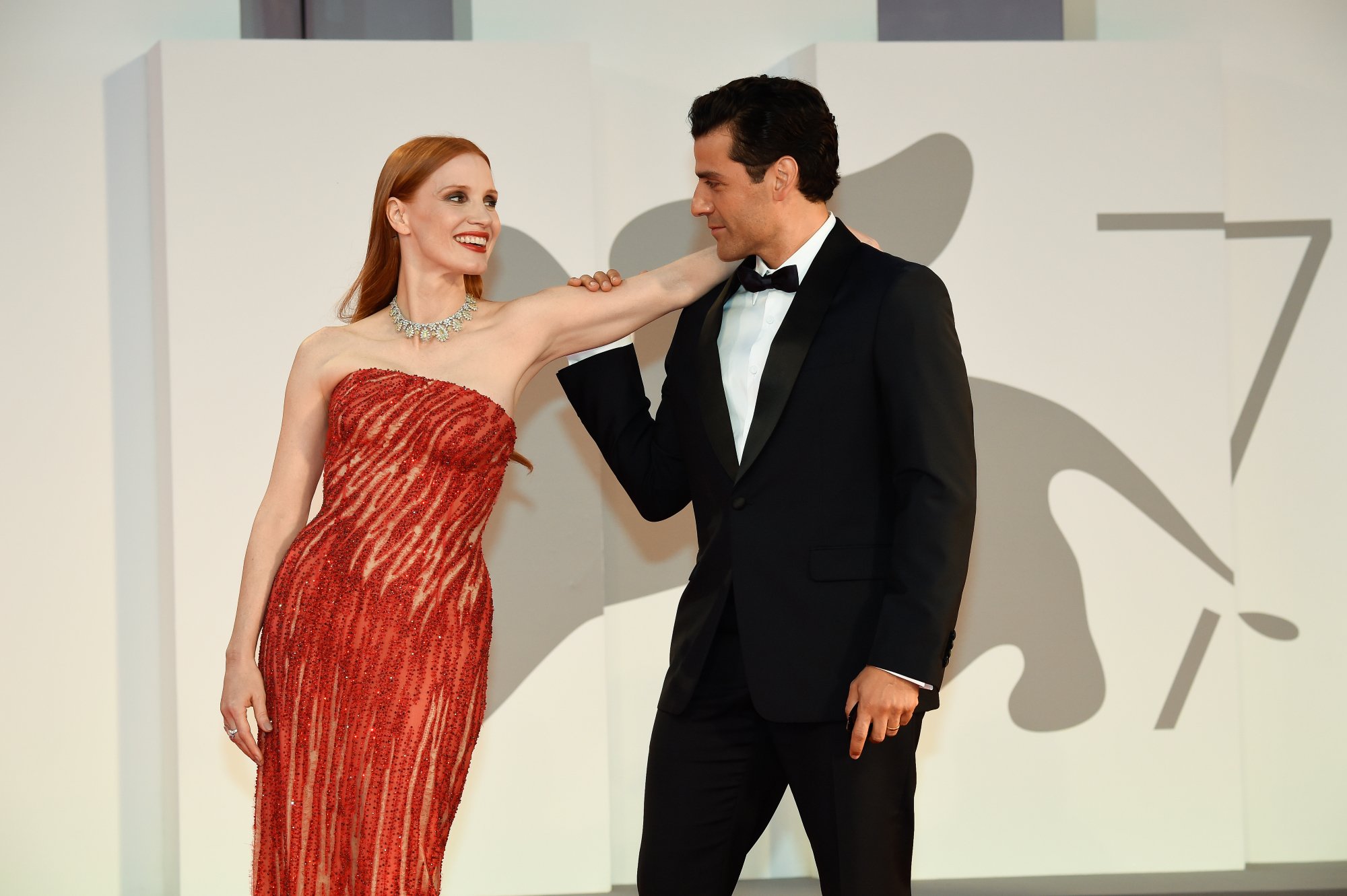 Scenes from a Marriage first premiered at the Venice Film Festival. Fans still remember the viral video of Isaac and Chastain appearing together on the red carpet. The slow-motion clip showed Isaac going in for a kiss only to meet the inside of Chastain's arm. 
Anyone likely would have been embarrassed to give or receive such a kiss accidentally. However, the actors have been friends for such a long time. They likely were able to shrug it off after a while. According to USA Today, their friendship stretches back to their college days. 
"We're acting, but also Oscar and I have been friends. We went to college together, so we've been friends more than half of our lives," Chastain explained. "We know so much about each other. We know how to make each other laugh." 
Chastain and Isaac attended the Juilliard School in Manhattan. The two have obtained numerous acting credits since they graduated. Fans can hope to see them in a project again in the future. 
Who are Jessica Chastain and Oscar Isaac married to?
The red carpet clip may have looked intimate to viewers, and Chastain and Isaac's new show displays plenty of tension. However, the actors are in separate loving relationships. Chastain is married to Gian Luca Passi de Preposulo, who is from an Italian noble family. 
The couple has been married since 2017, and they tied the knot at Preposulo's family estate in Italy. Currently, Chastain and Preposulo live in New York City with their two children. 
Isaac is somewhat private about his love life. He reportedly mentioned a long-distance relationship he had with childhood sweetheart Maria Miranda. People do not know when and how they broke up.  
Fans have linked him to director Elvira Lind all the way back to 2015. Some people have gathered that the two met a couple of years before then. In 2017, Isaac and Lind became spouses. In the same year, the couple welcomed their son into the world.