How Did Justin Timberlake's Bromance With Jimmy Fallon Begin?
Find out how late-night host Jimmy Fallon and singer Justin Timberlake became friends.
Justin Timberlake is one of the world's biggest pop stars — an early 2000s idol who matured into an entertainer for all ages. As he began to branch out and explore new things in his career, apart from NSYNC, Timberlake revealed that he has a great sense of comic timing.
His regular appearances on variety sketch shows helped to solidify his status as a renaissance man. And, these days, many fans know him as a regular player on Saturday Night Live. 
It was his work on variety shows that opened the door for Timberlake to meet his best friend, comedian and host Jimmy Fallon. Recently, the two reminisced about the start of their friendship, and the unique way that they first connected. 
Justin Timberlake and Jimmy Fallon are best friends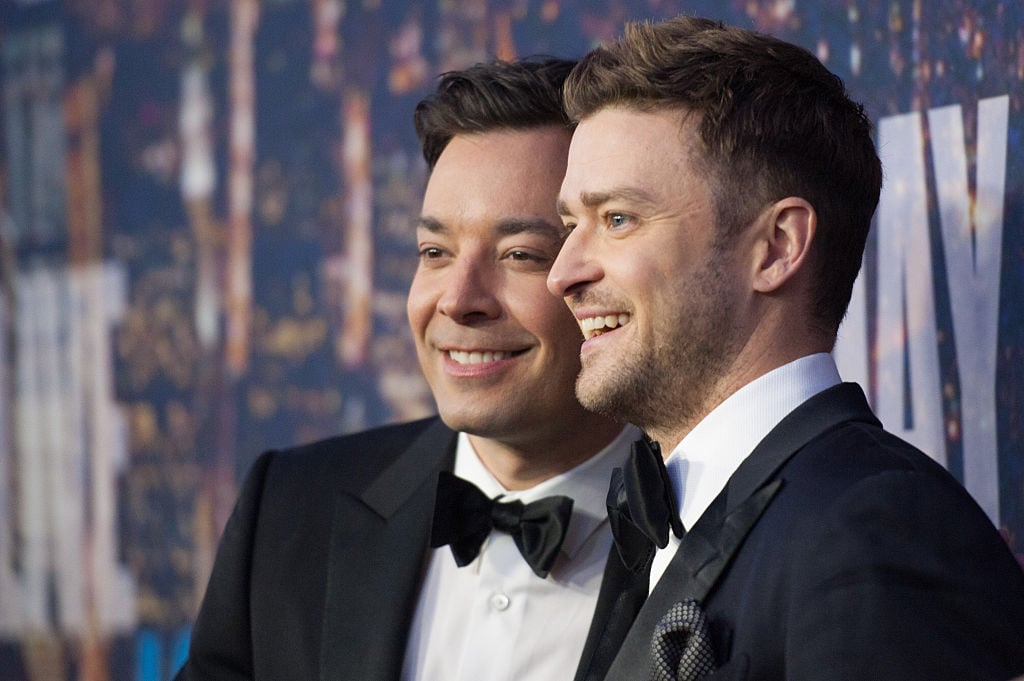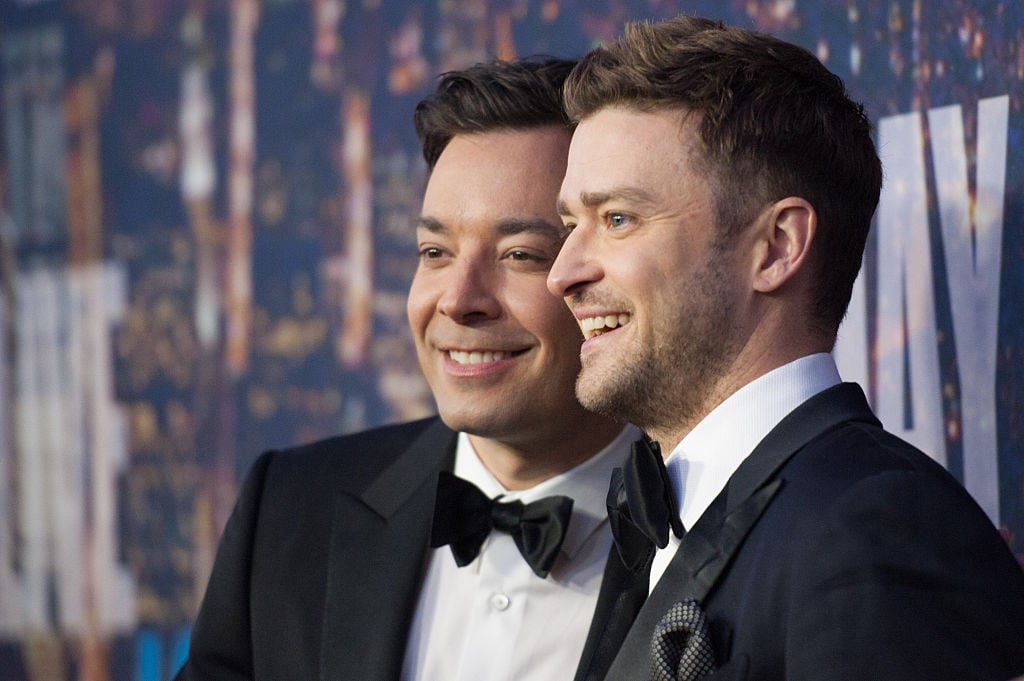 Timberlake and Fallon might, at first glance, seem like unlikely cohorts. After all, Timberlake is a cultural icon, the subject of memes and the recipient of fan devotion from followers all around the world.
Fallon, on the other hand, began his career in comedy and was one of the stars of Saturday Night Live before becoming a late-night host. Fallon regularly presents himself as a nerd, and his fans love him for his lovable awkwardness.
In spite of their differences, the two have become fast friends, and are responsible for several comedy sketches that went viral. These days, many fans cannot think of either Timberlake or Fallon without recalling one of their hilarious skits. 
Jimmy Fallon and Justin Timberlake's best moments together
One of Fallon and Timberlake's best known and most beloved skits is The Barry Gibb Talk Show, an SNL sketch from when Fallon was still a cast member on the famed late-night show.
In the skit, Timberlake and Fallon dressed as the brothers from the musical act the Bee Gees, singing and dancing in a pitch-perfect representation of the feathery-haired pair. The sketch marked one of the first times that the two would work together and since then, Fallon and Timberlake have gone on to create many more viral moments.
Another one of their most popular skits includes their 2011 parody, The History of Rap, where they again put their singing and dancing skills on display. Fallon and Timberlake reenacted many of the most popular rap songs ever produced, in a funny and inspiring routine.
In addition to their sketches, Timberlake and Fallon have had many more candid moments together, including all the times that Timberlake has appeared on Fallon's talk show. It is clear from the way that the two interact that they have just as much fun off-stage as they do on stage. 
Justin Timberlake and Jimmy Fallon recently reminisced about the start of their friendship
Fallon recently joined other late-night talk show hosts and began filming his show from home, in light of the COVID-19 pandemic. In early April, one of Fallon's guests included Timberlake, who called in from his home for an informal interview with Fallon. The two discussed their friendship, including the first time that they met, in 2002 at the MTV Video Music Awards. 
"I remember being backstage with you at the VMAs when we shared dressing rooms kind of," Fallon said. "We were almost connected… I remember I was pacing downstairs and I think I was dressed as a superhero or something."
Fallon remembered being nervous since that night would prove to be his first big hosting gig. It was also a momentous occasion for Timberlake since he made his debut as a solo artist at the event.
"I remember we were both nervous. But the funny thing about our friendship even when it first started is that nothing was that serious," Timberlake said.
The two clearly still have great chemistry, nearly twenty years after first becoming friends.