How Did Kansas City Chiefs' Travis Kelce Meet His Girlfriend Kayla Nicole?
Most people know that NFL pro Travis Kelce is taken. But do you know who the Kansas City Chiefs Tight End is currently dating? That would be Kayla Nicole, a sports personality and social media influencer who's been with Kelce since 2017.
Want to know more about Kelce and Nicole's budding romance? Read below to find out how these two met, fell in love, and became one of the most stunning couples in the sporting industry.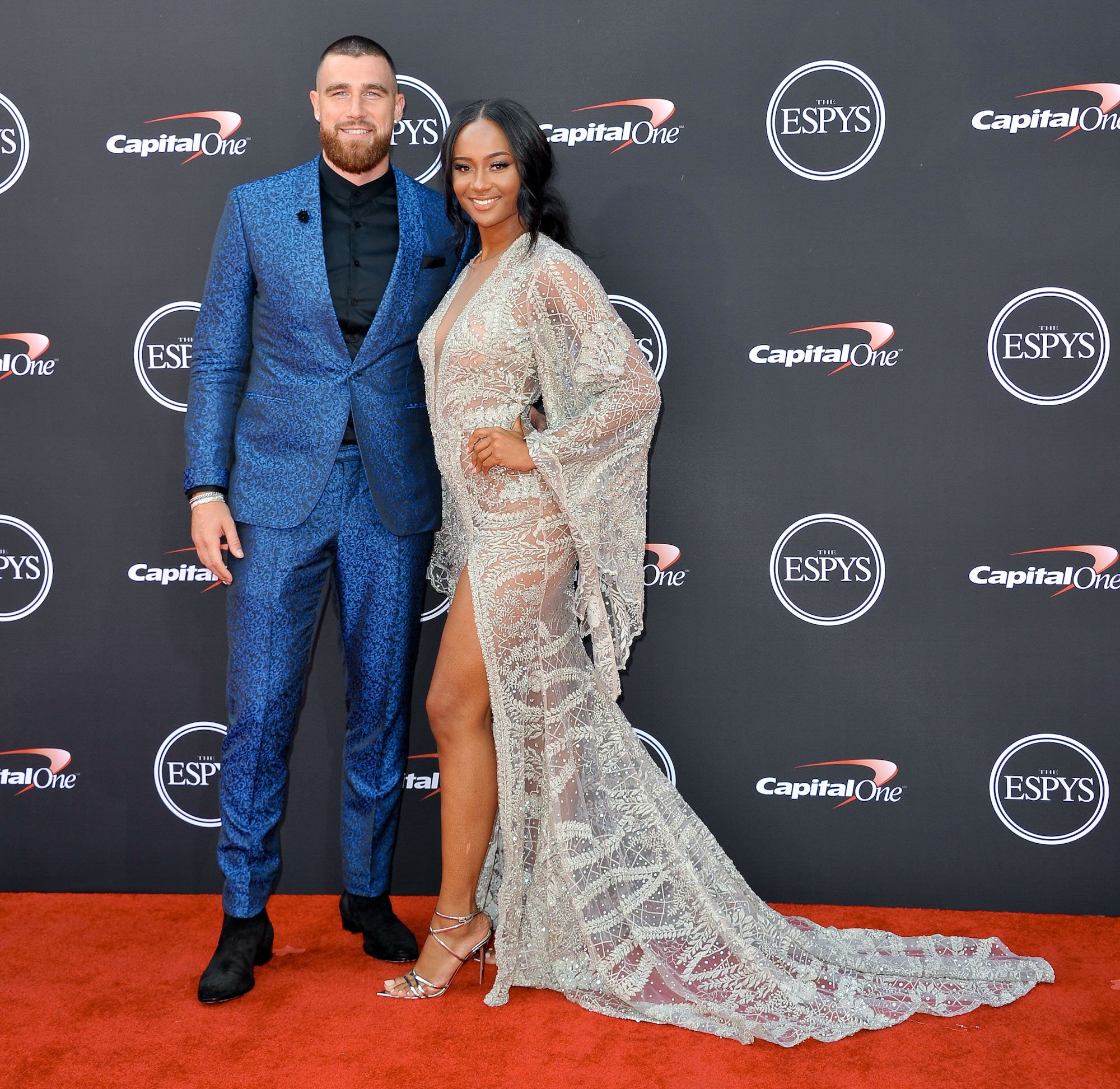 How Travis Kelce and Kayla Nicole met
Like many celebrities today, Kelce and Nicole first met on Instagram a few years back.
According to Nicole, the Kansas City Chiefs' Tight End "Insta stalked" her. Though social media stalking earns some people an immediate block, Kelce's good looks got him a DM from Nicole, which marked the beginning of their romantic love story.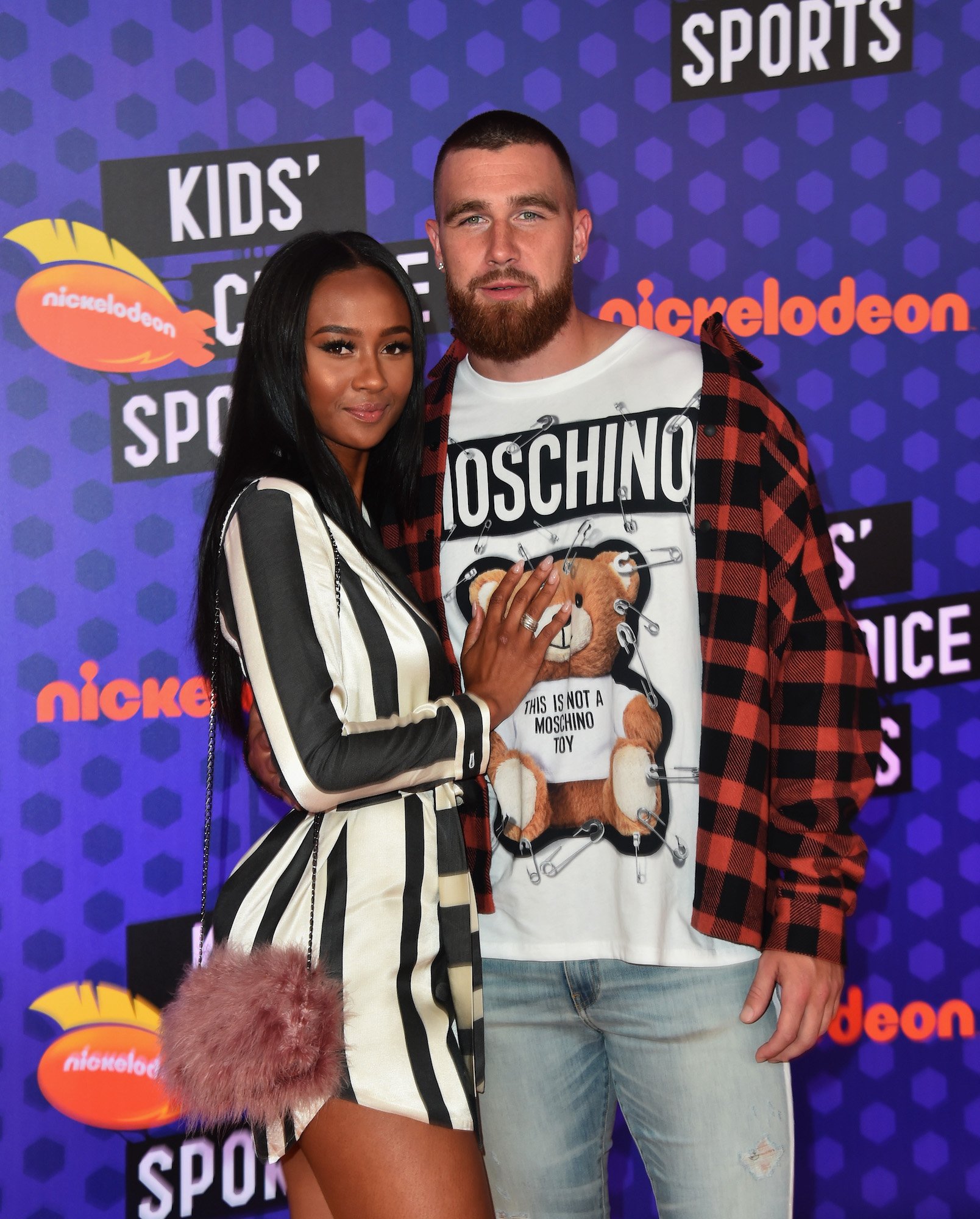 In May 2017, the pair went public at former Chiefs wide receiver Jeremy Maclin's wedding. Since then, the couple has had no problem showcasing how strongly they feel about each other on their Instagram accounts or in the public eye.
Travis Kelce and Kayla Nicole make their long-distance relationship work
Though Kelce and Nicole seem like they're always together, it turns out that they've maintained a long-distance romance for much of their relationship.
Since he plays for the Chiefs, Kelce is based in Kansas City, while Nicole resides in Los Angeles. But despite being miles apart from each other, Kelce and Nicole make their relationship work as the social media influencer is often seen attending her beau's games and shares posts of herself rooting for him from the sidelines.
The pair also attend A-list events together and often share adorable photos of themselves enjoying each other's company.
Travis and Kayla previously fell on hard times
Though Kelce and Nicole appeared to have the perfect relationship, their romance sadly came to an end in early August 2020.
On Aug. 4, Kelce confirmed that he and the brunette beauty had officially broken up. Just a few days before, on Aug. 1, he and Nicole unfollowed each other on social media. She also wiped all photos and videos of him from her Instagram account, which prompted speculation that their relationship was really over.
There were also rumors circulating that Kelce had cheated on Nicole with a "Becky," which many believe was the cause of their split.
However, the athlete took eventually to social media to set the record straight, noting that no cheating was involved in his and Nicole's relationship.
"This is fake news … a lie … and not why Kayla and I broke up," Kelce wrote in a since-deleted tweet, per TMZ. "Take all your hatred somewhere else please."
Kelce and Nicole have since gotten their relationship back on track
Though it seemed like Kelce and Nicole were done for good, they decided to give their relationship another try just four months after they split.
In November 2020, the football player confirmed that he and Nicole were back together while appearing in a Q&A video with WNBA player Chiney Ogqumike. The revelation came after Chiney asked Kelce about who was on his Christmas list.
"So obviously we've got the fam. My girlfriend Kayla. Kayla is definitely on the list," he said while answering the question, per HollywoodLife. "Always gotta do it big for Kayla."
"She's the best," Kelce added. "She's the absolute best."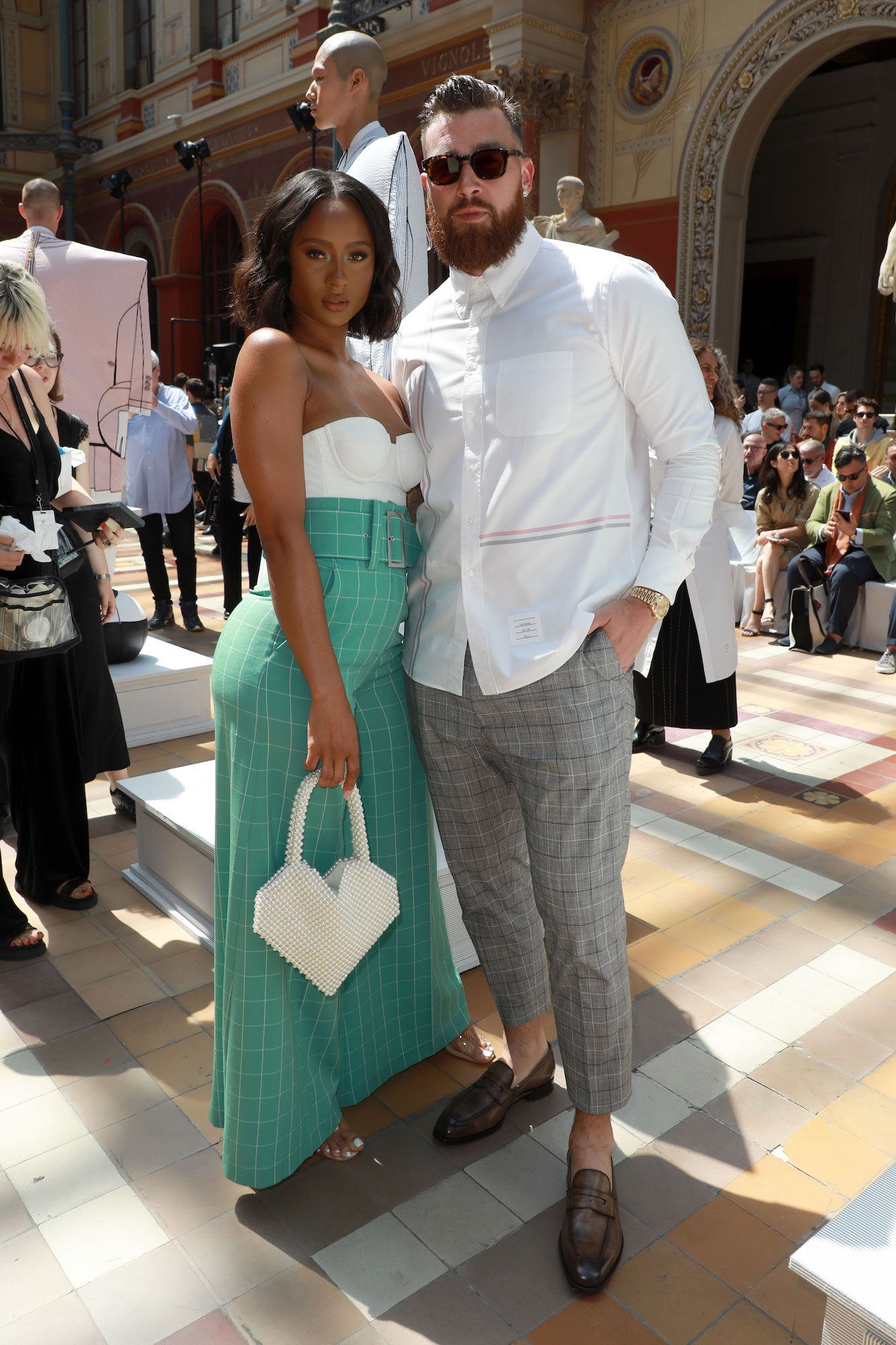 Today, Kelce and Nicole's relationship is still going strong. In fact, the influencer just shared a series of Instagram photos of the two posing together while wearing black ensembles.
From the photos alone, it's clear Kelce and Nicole haven't stopped loving each other and will likely continue feeling this way for many years to come!