How Did Kate Middleton First Meet Queen Elizabeth?
Kate Middleton is consistently one of the most popular members of the royal family, year after year. How did she and Queen Elizabeth meet?
Kate Middleton is consistently one of the most popular members of the royal family, year after year. While her relationship with Prince William began in the early 2000s while they were both university students, it took years for her to actually meet the rest of Prince William's family.
Whether this is due to Prince William's reserved nature or just because of circumstance is unclear – what is known are the interesting details surrounding the day when Kate Middleton first crossed paths with Prince William's grandmother, the iconic Queen Elizabeth.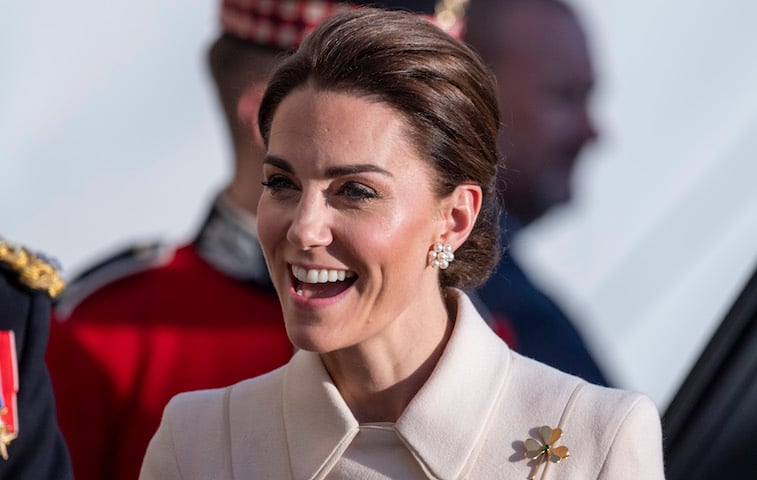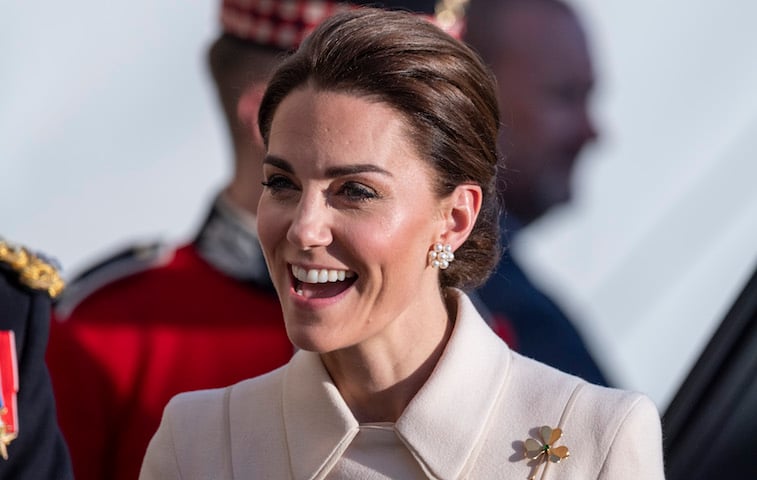 When did Prince William and Kate Middleton first start dating?
In 2001, Prince William and Kate Middleton were students at the prestigious University of Saint Andrews. They became fast friends but their romantic relationship didn't start to blossom until several years later, reportedly after Prince William was awestruck watching Middleton model a sheer dress at a school charity auction.
The young couple shared a fondness for outdoor activities and many of their early dates involved hiking or skiing. 
Although the couple seemed to be very much in love, they did break up for a short period around the year 2007. Prince William later attributed to the breakup to their young ages and said that they needed to find themselves. The breakup didn't last long and by early 2008, Prince William and Kate Middleton were back together. After two more years of dating, the pair finally got engaged in 2010.
Needless to say, the rest is history – their royal wedding in 2011 was watched by millions. Eight years later, they have three adorable children together, George, Charlotte, and Louis, and they truly seem happier than ever.
When did Kate Middleton first meet the queen?
Kate Middleton had to wait a while for her ring, and it seems as though she also had to wait a bit to officially meet the family. During her 2010 post-engagement interview, Middleton revealed that she met the queen for the first time in the year 2008, following her and Prince William's reconciliation.
She said that she met Queen Elizabeth at a wedding and that the queen was friendly and warm, even though she was in a sea of guests. Prince William chimed in and said that the queen made sure to stop and have an intimate chat with Middleton and that she had wanted to meet her for a while.
The two hit it off immediately, and according to many reports, Middleton is now one of the queen's confidants.
How do Kate Middleton and Queen Elizabeth get along today?
These days, Kate Middleton and Queen Elizabeth are closer than ever. With Prince William getting closer to the throne and stepping up his royal duties accordingly, Middleton has been getting groomed by the queen for the day when she will become queen. They have even been taking on royal engagements together, even though it is rare for the queen to show such singular shows of support.
Royal sources claim that the queen very much enjoys Middleton's company, and it's likely that these trips give Middleton much-needed bonding time with Prince William's grandmother.
Middleton's schedule is busier than ever, and as she prepares to become queen, she is slowly taking on more and more responsibilities. Although the big transition could still be many years away, the public loves Prince William as well as Kate Middleton, and many support them ascending to the throne even before Prince Charles.
It has to be a comfort to Middleton knowing that she will be fully supported in her new role by the queen and that Prince William's family loves her so deeply.