How Did Kim Kardashian West Tell Her Kids About Her Divorce From Kanye West?
 Kim Kardashian West has officially filed for divorce from her husband Kanye West. After weeks of rumors circulating that she was thinking about filing, Kim actually did it. This divorce presumably won't be as easy as her previous two as she shares four children with Kanye. So, how did she tell her kids about the divorce?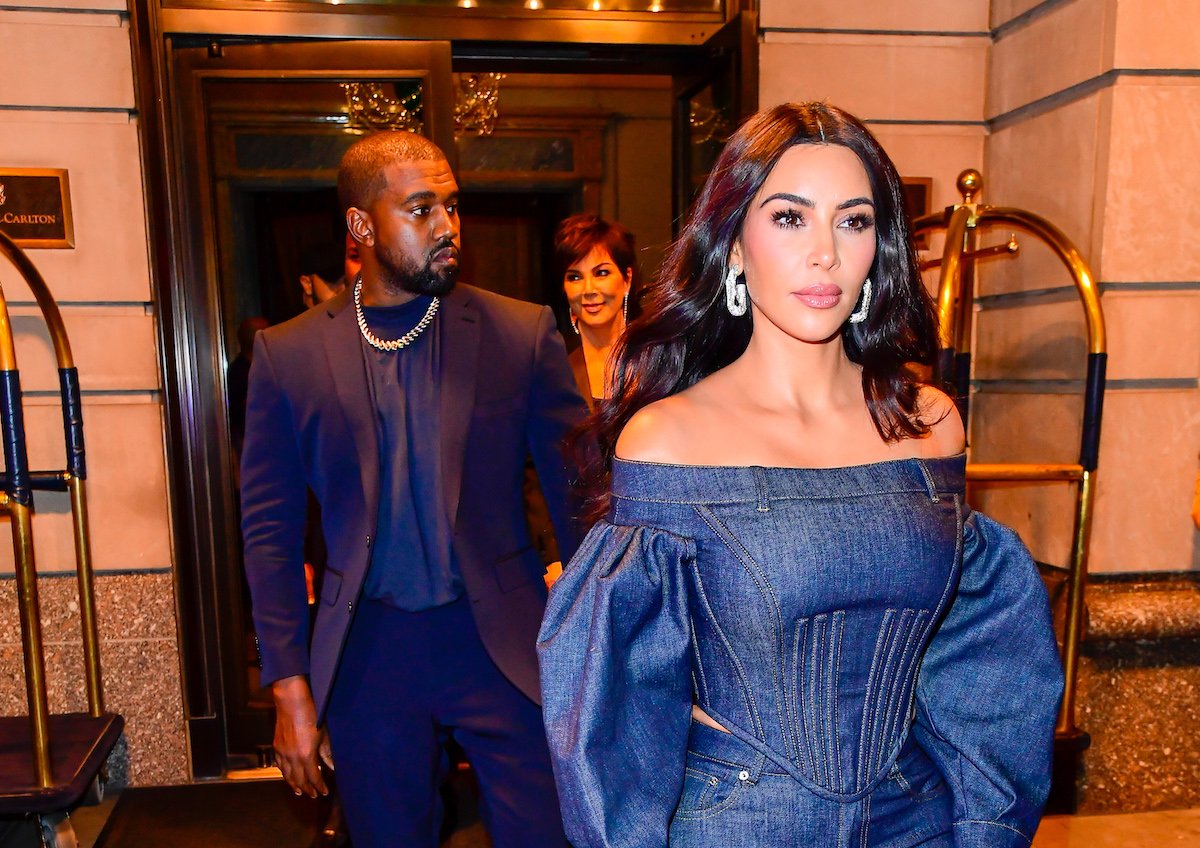 Kim and Kanye's relationship has been rocky
As Kanye liked to stay as far away from Keeping Up with the Kardashians as possible, it's hard to know exactly when his relationship with Kim went south. But last year, Kanye went on a Twitter rant that revealed that he and Kim were not on good terms.
"Kim tried to bring a doctor to lock me up with a doctor," he tweeted following a rally where he revealed that he and Kim almost aborted their oldest daughter, North."If I get locked up like Mandela… Ya'll will know why."
"Kim was trying to fly to Wyoming with a doctor to lock me up like on the movie 'Get Out' because I cried about saving my daughter's life yesterday," he continued.
But the most shocking tweet was when he revealed that he had been trying to separate from Kim.
"I been trying to get divorced since Kim met with Meek at the [Waldorf] for prison reform," he wrote. He has since deleted the tweets.
RELATED: Kim Kardashian West Spotted Without Her Wedding Ring Amid Divorce Rumors
Related post url: 
Kim has been thinking about divorce for a while
Kim reportedly tried to work things out with Kanye by going to marriage counseling.
"Kim and Kanye are in counseling and exploring their options," a source told People weeks ago. "They have been working on their marriage for a long time, but no decision has been made."
Despite the counseling, Kanye reportedly knew that Kim was done and was preparing himself for divorce.
How did Kim Kardashian West tell her kids about the divorce?
Kim and Kanye have been living separate lives for a while, but Kim still told North when she officially filed.
"The younger kids don't know what's happening, but North does know what's going on. Kim sat her down alone to tell her, but not the younger ones," a source told HollywoodLife. "Kim and Kanye been living like this for so long. The last year has been exactly like this where they've been living separate lives both physically and emotionally, so whether there has been paperwork or not, they have not been living in a conventional marital situation.
RELATED: 'KUWTK' Was a 'Big Reason' For 'Issues' in Kim Kardashian and Kanye West's Relationship
Related post url: 
"This won't be a change for the children at all," the source continued. "It conceivably could be a little easier because now the lawyers can handle anything. Their relationship has been very strained anyway, but they want to try to do their very best of co-parenting."
For the younger kids, not much is going to change.
"They understand as much as they can about what's going on for their ages and are doing exceptionally well," another source said of Saint, Chicago and Psalm. "Things are not going to change much. The life they have right now. It feels like they've been divorced since last summer."