How Did Kris Jenner and Caitlyn Jenner Meet?
Find out how Kris Jenner met Caitlyn Jenner.
Kris Jenner, the matriarch of the Kardashian-Jenner clan, is most famous for the way that she has groomed her children for the spotlight, and for the massively profitable reality empire that the family has spawned. She is also in the headlines frequently for her relationship with Caitlyn Jenner, formerly known as Bruce Jenner, the record-breaking Olympian.
Kris was married to Caitlyn for over twenty years, and the two raised a family while navigating the pressures of fame. The two separated shortly before Caitlyn revealed that she was transgender. Fans are still curious about where they stand today, and even more so about how this onetime couple first met.
When did Kris Jenner meet Caitlyn Jenner?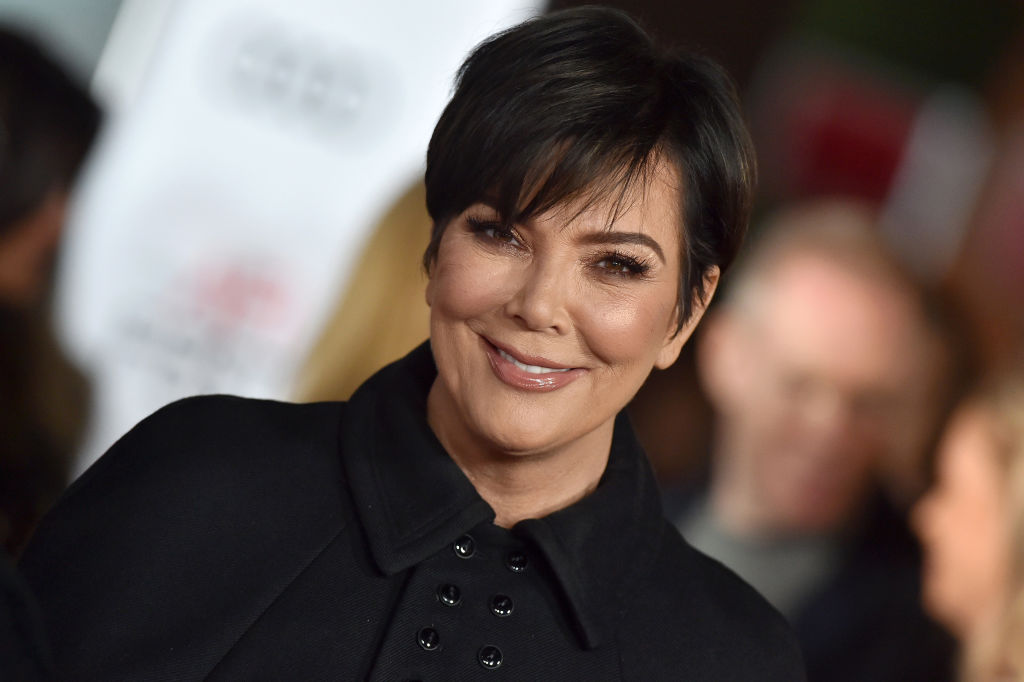 Long before Kris met Caitlyn, she was married to attorney Robert Kardashian. They married in 1978 and had four children together: Kourtney, Kim, Khloe, and Rob. Although on the surface they seemed like the perfect family, all was not well with the Kardashian tribe. They split when Robert discovered that Kris was having an affair with a soccer pro named Todd Waterman.
Following their divorce, Robert and Kris remained close. Kris wasn't actively dating for a while, but when a friend asked to set her up on a blind date in the year 1990, she reluctantly agreed. As it turned out, the date was with Caitlyn (then known to the world as Bruce) with whom Kris was only vaguely familiar. Kris would later say that she felt instantly drawn to the Olympian because of some of his old-fashioned tendencies, including his retro dinner order of meatloaf and mashed potatoes.
How long were Kris Jenner and Caitlyn Jenner married?
Kris and Caitlyn got together quickly and, after only about five months of dating, they tied the knot. Their wedding brought together a whole host of kids, including Kris Jenner's four children and Caitlyn Jenner's four children from two previous marriages. The Jenners would go on to welcome two more children together: Kylie Jenner and Kendall Jenner.
Kris started managing her husband's career and booked him regular gigs as a motivational speaker all over the country. For a time, that was their life – until, that is, someone recommended that they give reality TV a try. The rest is history, and Keeping Up with the Kardashians premiered in 2007 to instant popularity. The show undoubtedly changed all of their lives.
In 2015, Kris and Caitlyn split up for good after twenty-three years of marriage, following months of rumors that their marriage was on the rocks. Although the couple was quiet as to the exact cause of the divorce, shortly following the announcement, Caitlyn came out as transgender.
Do Kris Jenner and Caitlyn Jenner get along now?
In the years following Caitlyn's coming out, there has been a lot of focus on her journey to self-acceptance, and a lot of speculation as to how she gets along with ex-wife Kris. Unfortunately, there was a lot of collateral damage following the divorce, including drama surrounding the release of Caitlyn's memoir, Secrets of My Life. Kris reportedly had issues with the way she was portrayed in the book.
Although the exes are civil for the sake of their children, more than one Kardashian has revealed that Caitlyn and Kris no longer speak to each other. In a recent interview, Kim Kardashian said that there is a "two percent chance" that the two would ever speak again, and those two percentage points represent their youngest daughters, Kendall and Kylie. 
No matter what might have happened in the past between Kris and Caitlyn, the fact remains that they shared 23 years as a married couple and have shared plenty of good times.