How Did Lady Gaga and Elton John Meet? Inside Their Family-Like Friendship
The similarities between Lady Gaga and Sir Elton John are numerous. Both are enormously talented and successful singer-songwriters who are known for their compelling live performances and avant-garde taste in fashion. Not only are the two similar, they're also great friends. Here's a peek into their close friendship.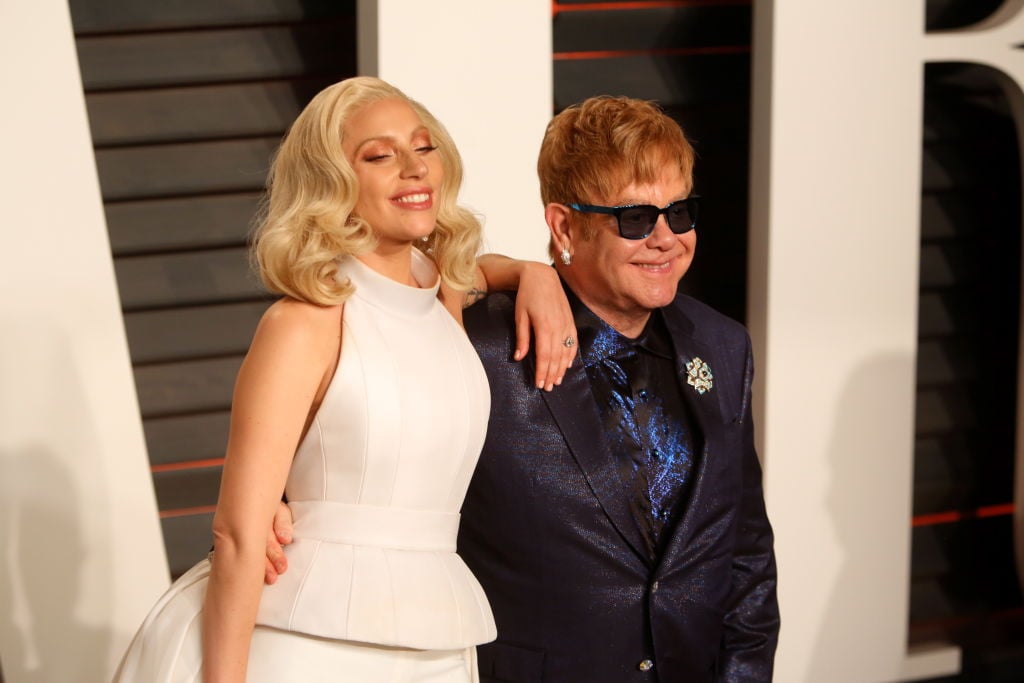 An iconic Grammys performance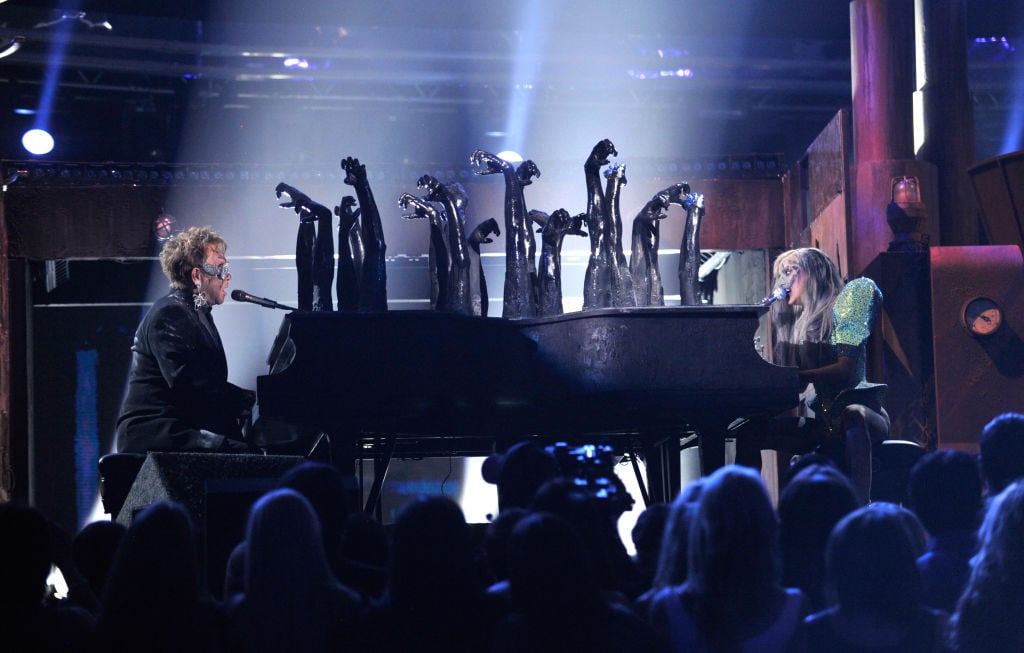 Lady Gaga performed at the Grammys for the first time in 2010. Performing alongside her was a young, unknown, but talented performer named Elton John. In typical Gaga fashion, their duet was both weird and show-stopping. After performing a melody of her hits in a glittery outfit with shoulder pads that would make Joan Crawford jealous, Gaga decided to go for something a little more restrained… or at least restrained relative to most of her other early work. She sat down at a black piano that featured several mannequin arms sticking out of it. The piano looked like something out of one of the Insidious sequels or maybe a piece that Salvador Dalí did when he wasn't in the mood to paint.
Out of nowhere, the other person at the piano was Elton John. At the time, John probably seemed like a bit of an odd choice to sing a duet with Gaga. That said, Gaga picked the best song that she could sing with Elton John: "Speechless." "Speechless" was clearly designed to sound like ballads performed by glam rock acts like Queen, David Bowie, and yes, Elton John.
To close out the performance, the duo sang one of Elton John's most popular tracks, the classic singer-songwriter ballad "Your Song," which just so happens to be the first Elton John song to become a hit. For John to perform this song with Gaga during this stage of her career career almost felt like a passing of the torch.
Welcoming Gaga to the family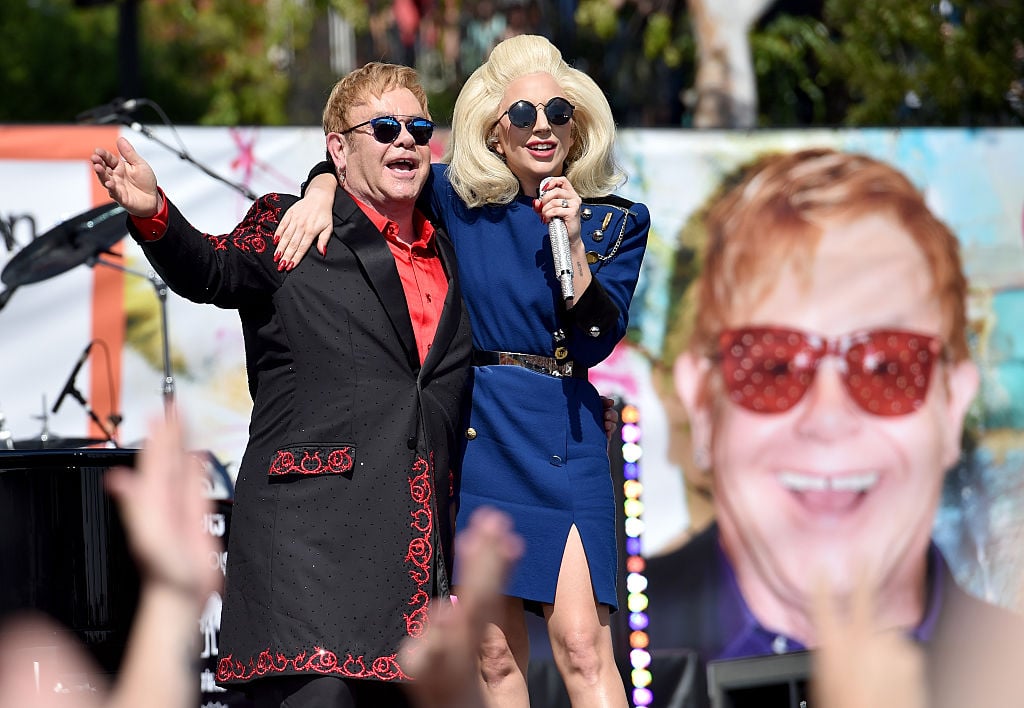 The friendship between the two singers became very close and resulted in Lady Gaga becoming the godmother of Elton John's sons Elijah and Zachary. When asked about that, John said "She's a great role model, she's young, [and] she's been a great godmother to Zachary. We're all bonkers in this business, but we're human beings at the same time."
A great cover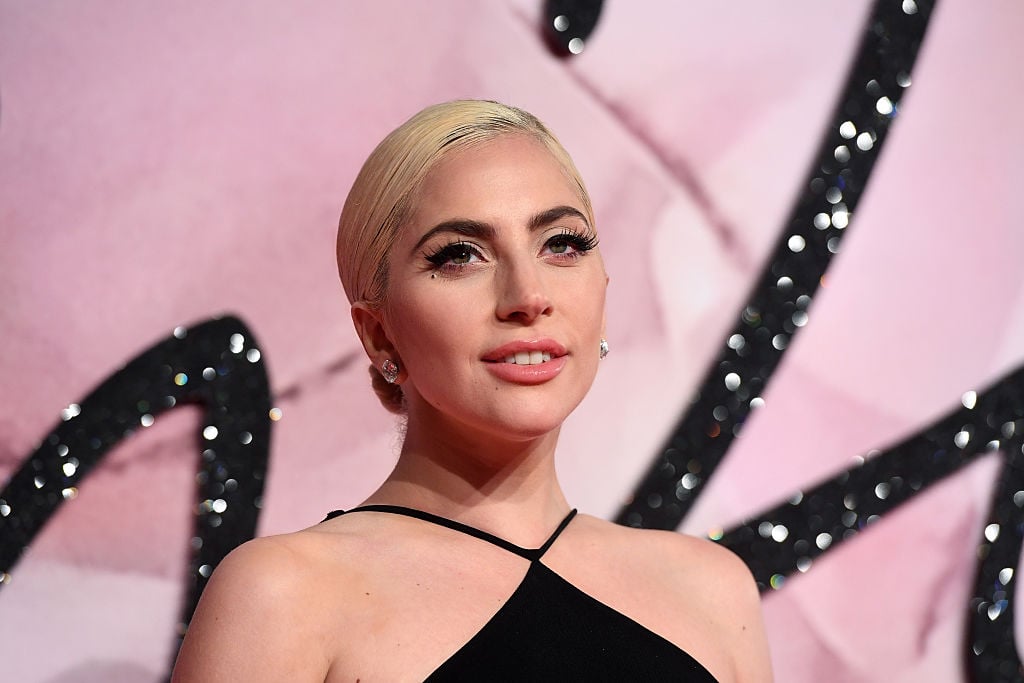 In 2018, Elton John produced an album called Revamp which featured covers of his most popular tunes by a variety of pop, rock, and hip-hop artists. Since Lady Gaga had already proved herself so adept at covering "Your Song," a version of the track by Gaga was included on the album alongside versions of Elton John songs by the likes of Q-Tip, The Killers, Demi Lovato, and Ed Sheeran. Her rendition of the tune is pretty faithful to the original, probably because Lady Gaga is smart enough to know that you can't improve on perfection.
A sweet note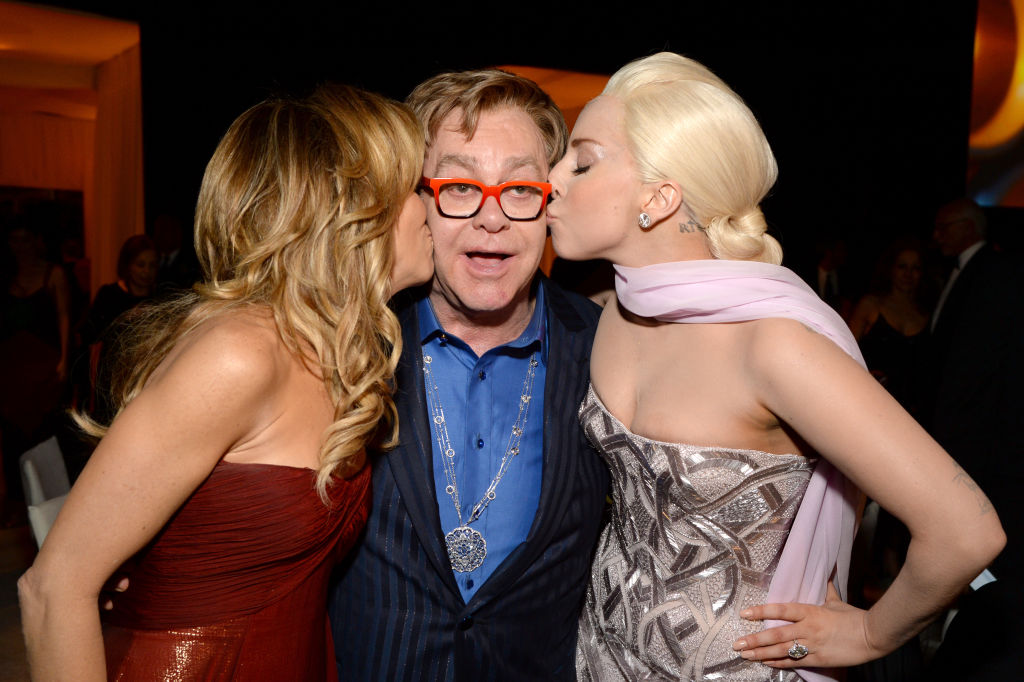 Earlier this year, Gaga was honored at the Grammys when Elton John and his sons sent her a bouquet of white flowers and a handwritten note. Winning a Grammy is certainly an honor and achievement, but does it really compare to getting a kind, handwritten note from Elton John? When you win a Grammy you've made it, but when you get a nice note from Sir Elton John, you've really made it.