How Did Meghan Markle's Father Help Make Her Famous?
Although Meghan Markle's family has mostly been in the news for the wrong reasons, there was a time when Markle enjoyed a close, loving relationship with her estranged relatives.
Markle's father, Thomas Markle Sr., has become infamous for his staged photo shoots and tabloid banter. It seems as though he wasn't always so focused on the fame game, but rather, ensuring his young daughter was able to get the best possible start in life.
How did Meghan Markle grow up?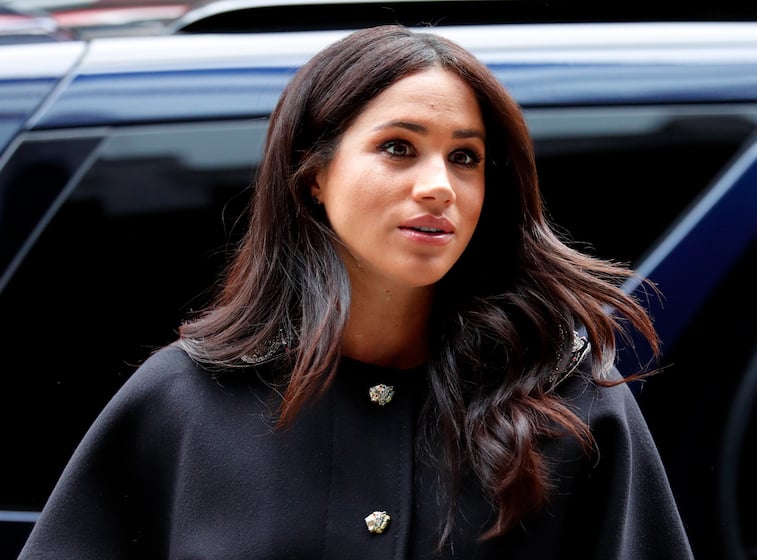 Meghan Markle was born to Thomas Markle Sr. and Doria Ragland in Los Angeles, California, in 1981. Her mother worked as a social worker and yoga instructor (no doubt giving Markle some of her passion towards social causes) and her father was a lighting director who worked on the popular television show General Hospital.
Her father had been married before, with two older children: Thomas Markle Jr. and Samantha Markle.
Although Thomas Markle Sr. and Doria Ragland separated when Markle was only two years old, formally divorcing four years later, Markle still saw a lot of her father during the years following the split.
Was she close to her father as a child?
After the divorce, young Meghan Markle started spending a lot of time with her father on the set of the new show he was working, Married…with Children.
Prior to becoming a royal, Meghan Markle ran a lifestyle blog called "The Tig," and on the blog, she frequently discussed what it was like spending time with her father as a child. She admitted that she would be on the set of the show, watching her father work. It is likely that this early exposure to the world of television and film helped inspire Markle's passion for acting and the dramatic arts.
On her blog, which was deleted during the early days of her relationship with Prince Harry, Meghan Markle paid tribute to her dad, saying that he was the one who inspired her strong work ethic. She also detailed how he paid a lot of money to send her to ballet lessons and all the best private schools.
Thomas Markle Sr. even dedicated a great deal of time to work on young Meghan Markle's school plays, rigging the lighting to help make the production seem more professional. It seems as though their relationship, while she was growing up, was truly picture-perfect.
Will Markle and her father ever reconcile?
Somewhere along the line, things went wrong for Meghan Markle and her father. While it isn't clear when or how the relationship first started to dissolve, it is clear that Thomas Markle Sr. started to experience some problems with his health a little in advance of the royal wedding.
However, shortly before the wedding, paparazzi photos were leaked that showed Thomas Markle Sr. getting fitted for a tuxedo, ostensibly for the wedding. It was clear that the photos were staged. Between the photos and his apparent heart health problems, he was not invited to the ceremony. Prince Charles was the one who walked Meghan Markle down the aisle to meet Prince Harry at the altar.
In the months since the drama hasn't ceased between Markle and her estranged father. He leaked the contents of a private letter that Markle wrote to him in confidence, and that seems to have sealed his fate, at least for now.
It seems as though Meghan Markle has no intentions of reconciling with her father at this time, and with a brand-new baby on her hands, might not turn her thoughts that direction for quite some time. Thomas Markle Sr. has spoken out and said that he was "filled with joy" at the news of the baby's birth – so perhaps there is hope for reconciliation after all.
No matter what the future holds for Meghan Markle and her father, hopefully, all parties involved are able to find some peace and happiness in the years ahead.