How Did Oprah Winfrey Become a Billionaire?
Oprah Winfrey is one of the world's biggest stars, a television host, journalist, and celebrity author who has branched out to work in nearly every facet of the entertainment space. Winfrey rose from humble beginnings and had to overcome a lot of obstacles in order to reach the level of prominence that she enjoys today.
But all of her hard work eventually paid off, and these days, Winfrey is a billionaire. Her revenue comes from multiple sources, so those who wish to follow Winfrey's example will definitely need to learn to mimic her incredible versatility and business acumen. 
How did Oprah Winfrey become a cultural icon?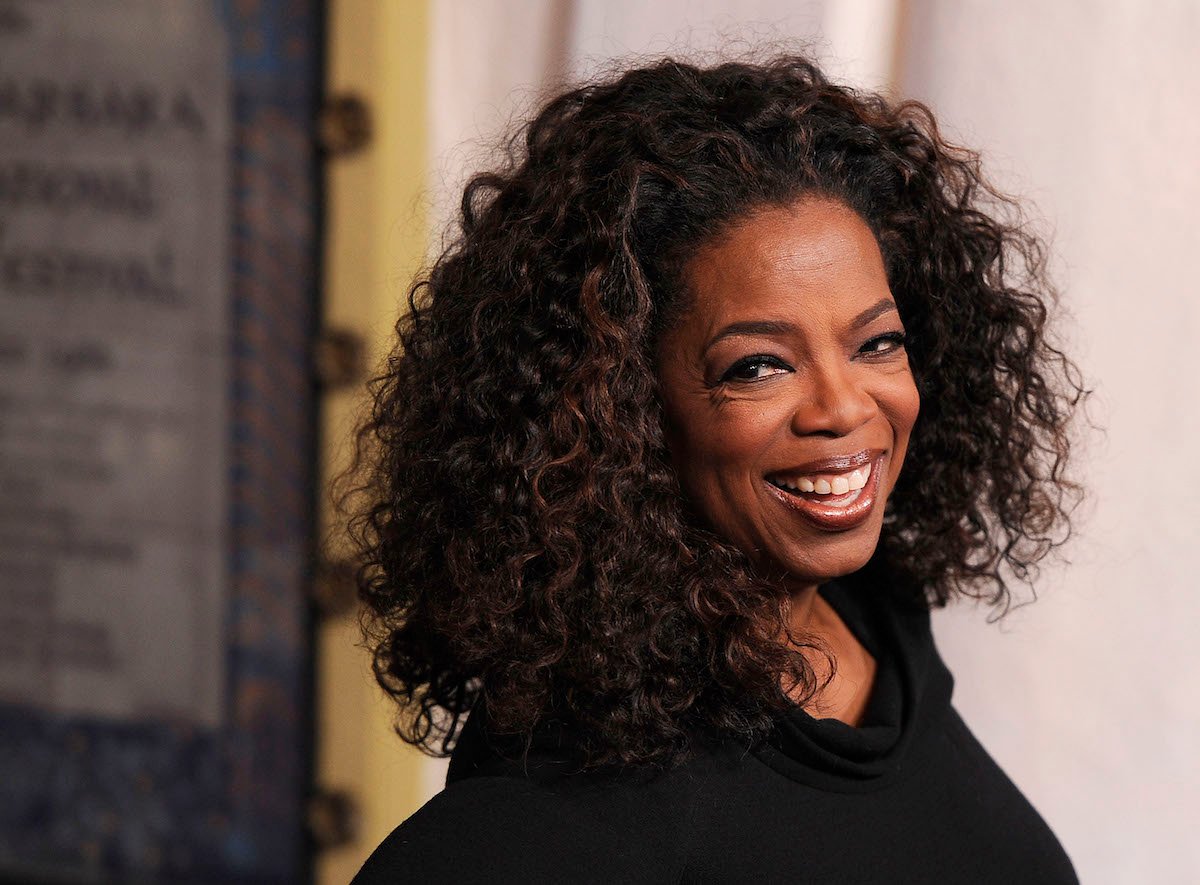 Born in Mississippi in 1954, Winfrey was raised in virtual poverty by a single teenage mother. As a teenager, after overcoming several traumas, including sexual assault, Winfrey was sent to live with her father, whom she barely knew.
Winfrey didn't let her circumstances define her. While she was still in high school, Winfrey landed a job on a radio show. By the time she was 19, Winfrey was working as the co-anchor for a television news program.
In the '90s, Winfrey launched her own production company — and not long after, formed her own television show. As the host and producer of The Oprah Winfrey Show, Winfrey proved that she had the tenacity, empathy, and determination that it took to succeed.
Ultimately, her show ran on television for decades, before going off the air in 2011. By the time The Oprah Winfrey Show ended, Winfrey had experience working in multiple businesses, from a lucrative book club to a line of frozen food. 
What is Oprah Winfrey's net worth?
Winfrey has been able to utilize her past in order to improve not only her life but the lives of many young people and adults all around the world. While some critics have claimed that Winfrey's interview style is too emotional, it is precisely her ability to connect emotionally to her interview subjects that have made her such a force to be reckoned with in the entertainment world. And over the years, Winfrey has chatted with everyone from the likes of Michael Jackson to Meghan, Duchess of Sussex and Prince Harry.
Far from her career in television, however, but her merchandising deals, endorsement opportunities, and her production company have all contributed to her incredible wealth. These days, Winfrey's net worth is reported to be around $3.5 billion, with an estimated salary of around $300 million per year. 
Where does Oprah Winfrey's wealth come from?
Winfrey has created a lifestyle for herself that is certainly more than comfortable. But her wealth has not come easily, and over the years, Winfrey has made many smart investments to build her coffers.
According to a report by Insider, Winfrey made a number of investments with her share of her talk show's profits, which are now worth around $2 billion. Additionally, Winfrey owns 25.5% of her television network OWN, an 7% stake in WW International, and has a content creation deal with Apple TV+.
Winfrey has also built a healthy career as an actor, and has appeared in movies such as Selma, The Color Purple, and Lee Daniels' The Butler. She has even lent her voice to certain animated features, like Charlotte's Web and The Bee Movie.
If anything, Winfrey has proven that the best way to become a billionaire is to stay focused on overall goals — while working on many projects to enhance income.