How Did Tom Hanks Meet His Wife, Rita Wilson?
Tom Hanks and Rita Wilson have been married for nearly 33 years, but how did they first meet?
Tom Hanks and Rita Wilson have been one of the most stable and consistent celebrity couples in Hollywood for well over three decades. As Hank's career continues to remain strong, with new releases like News of the World, many might be curious how the two first met.
Tom Hanks and Rita Wilson met on the set of mostly forgotten film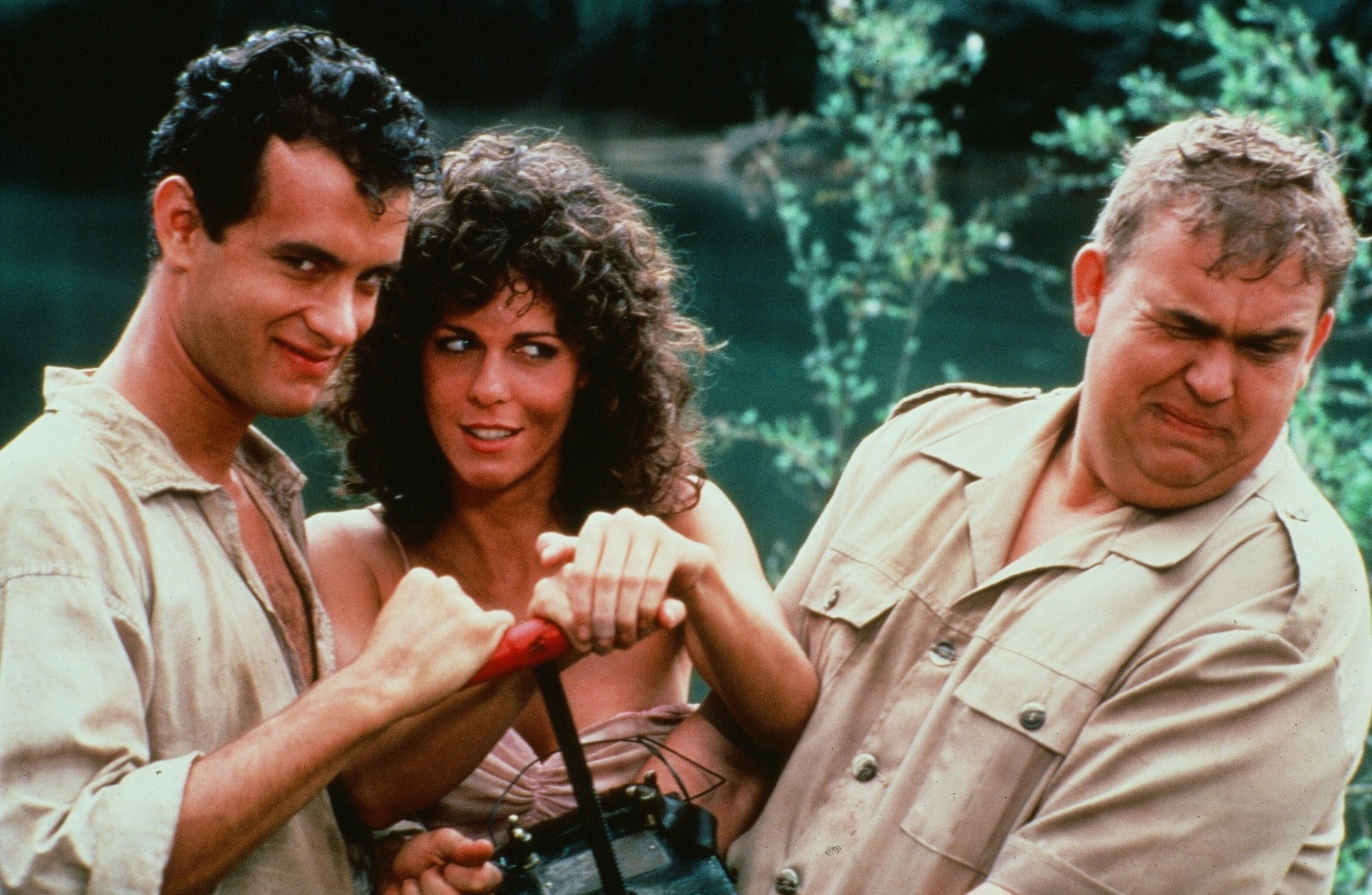 Does it kind of seem like celebrity couples tend to blossom behind the scenes of their less fondly-remembered projects? Well, that's definitely the case with Hanks and Wilson.
Ever heard of Volunteers? Didn't think so, but it was on that film from 1985 that the couple's romance began to grow. It wasn't the first time that the two had met at all, however, as they previously crossed paths when Wilson guest-starred on Bosom Buddies, Hanks' breakout sitcom that ran from 1980-1982.
In Volunteers, Hanks plays a spoiled college graduate in the early 1960s who volunteers for the Peace Corps to escape creditors hounding him for gambling debts. On the way to Thailand, he befriends genuine volunteers played by Wilson and John Candy.
As you'd guess for a comedy of that era, Hanks and Wilson's character have an initially one-sided flirtatious dynamic. By the end, naturally, she comes around to his character and the two are married in the final scene.
What a portent for things to come! The two hit it off on set and by 1988, they were married in real life. Hanks also converted to Wilson's faith, Greek Orthodox, after the marriage. The couple later co-produced the My Big Fat Greek Wedding films and were granted honorary Greek citizenship in 2019 for their donation to the victims of the 2018 Attica wildfires.
Hanks and Wilson have two sons together: actor and rapper Chet Hanks, born in 1990, and Truman Hanks, born in 1995. Fargo star Colin Hanks and Elizabeth Hanks were from Hanks' first marriage to actress Samantha Lewes.
Wilson has appeared in several of Hanks' films after their marriage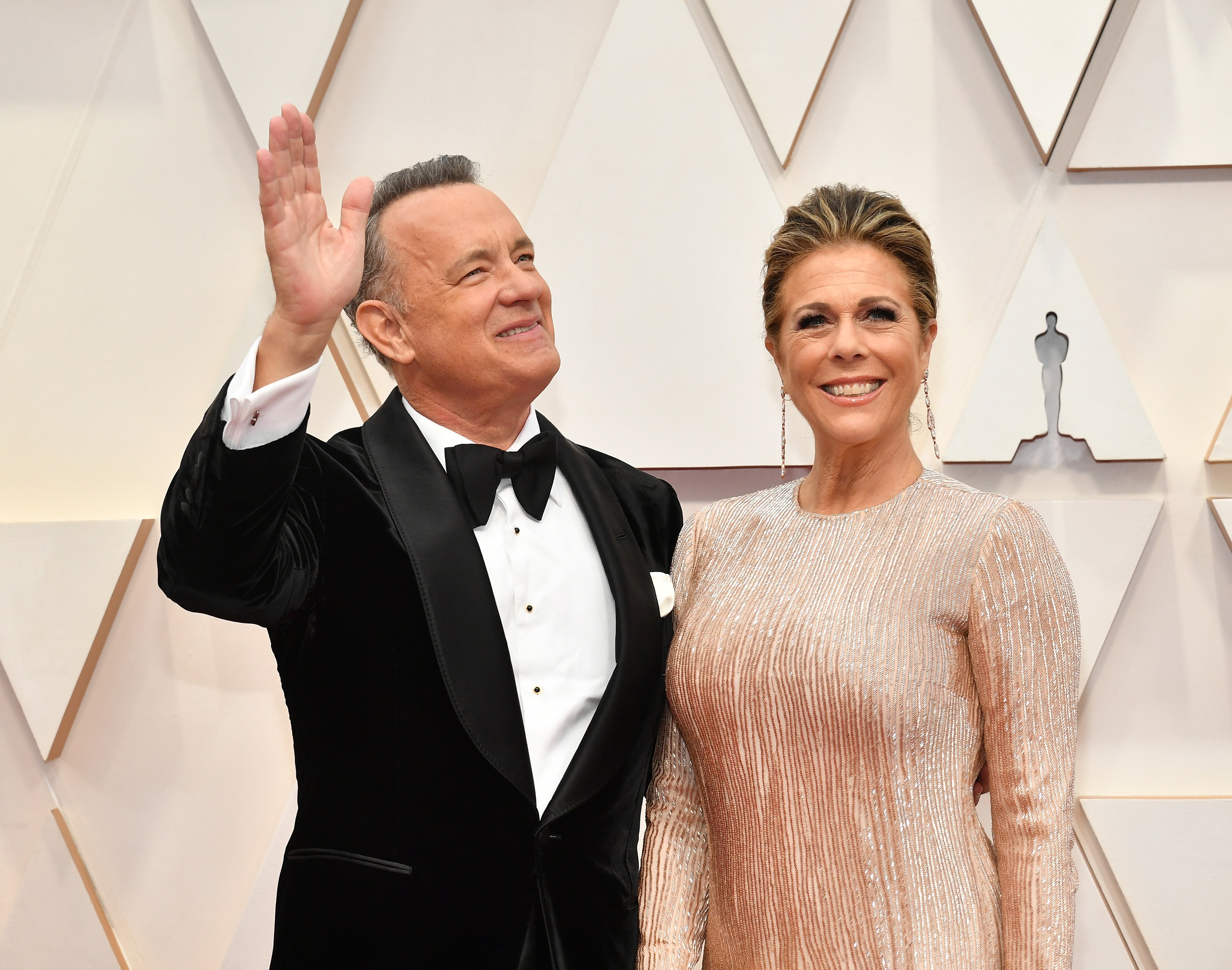 Wilson has continued to work as an actress over the years and has frequently made small appearances in her husband's films. This includes Sleepless in Seattle, The Bonfire of the Vanities, That Thing You Do, and Larry Crowne. She has also appeared in Runaway Bride, Jingle All the Way, and It's Complicated.
Wilson has worked as a producer alongside Hanks, as well, most often for the works of Greek-Canadian actress and writer, Nia Vardalos. This includes the previously mentioned My Big Fat Greek Wedding films, the oft-forgotten TV spin-off, My Big Fat Greek Life, and other films like Connie and Carla and My Life in Ruins.
In addition to her acting work, Wilson has released several albums of music as a singer-songwriter. Her most recent album, Halfway to Home, released in 2019.