How Did Winona Ryder and Keanu Reeves Meet?
Winona Ryder and Keanu Reeves go so far back that many fans wonder exactly how long the two have been friends. The two met in a very Hollywood way — at an awards show. The rest, as they say, is history, as that meeting put them on the path to becoming lifelong pals.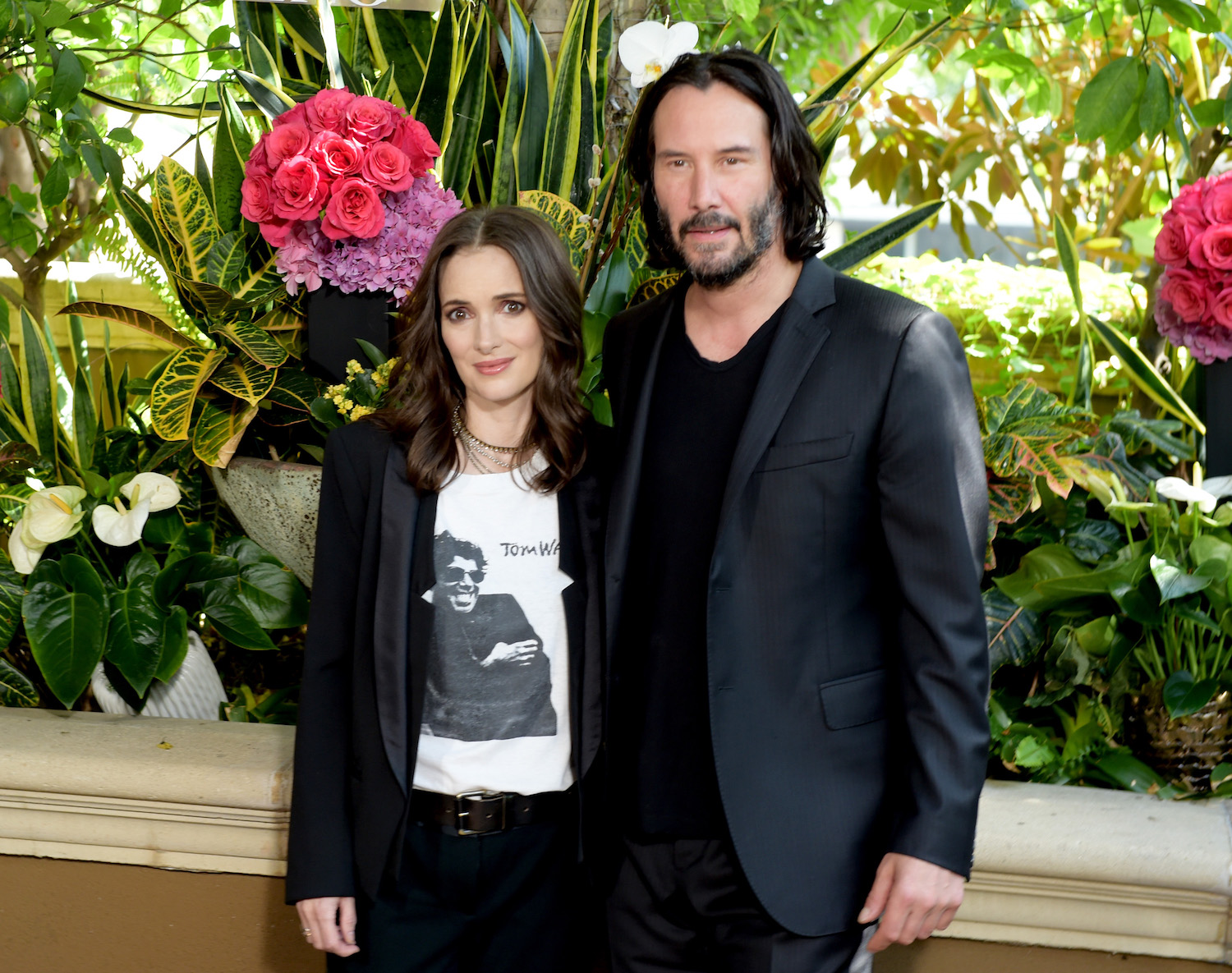 How did Winona Ryder and Keanu Reeves meet?
Ryder and Reeves met in the 1980s at the Independent Spirit Awards. The two were more than thrilled to be presenting an award together at the event.
During a 2018 interview with the Today show, while discussing their movie Destination Wedding, the co-stars were asked how they met each other.
The two lit up as they recalled how their friendship first kicked off. "I remember exactly…" Ryder began to say as Reeves tried to pinpoint the year.
'It was in the '80s," she continued. "So he did River's Edge and Heathers were kind of like these two like controversial…"
"I was a big fan … but we met at the Independent Spirit Awards," Ryder added, explaining how the show was much less of a swanky Hollywood scene at the time as compared to awards shows now.
Ryder recalled, "They were like, 'Who would be your dream to present with?'" and Reeves was the top of her list, of course. The moment stuck out for both actors as they briefly walked down memory lane about their first meeting.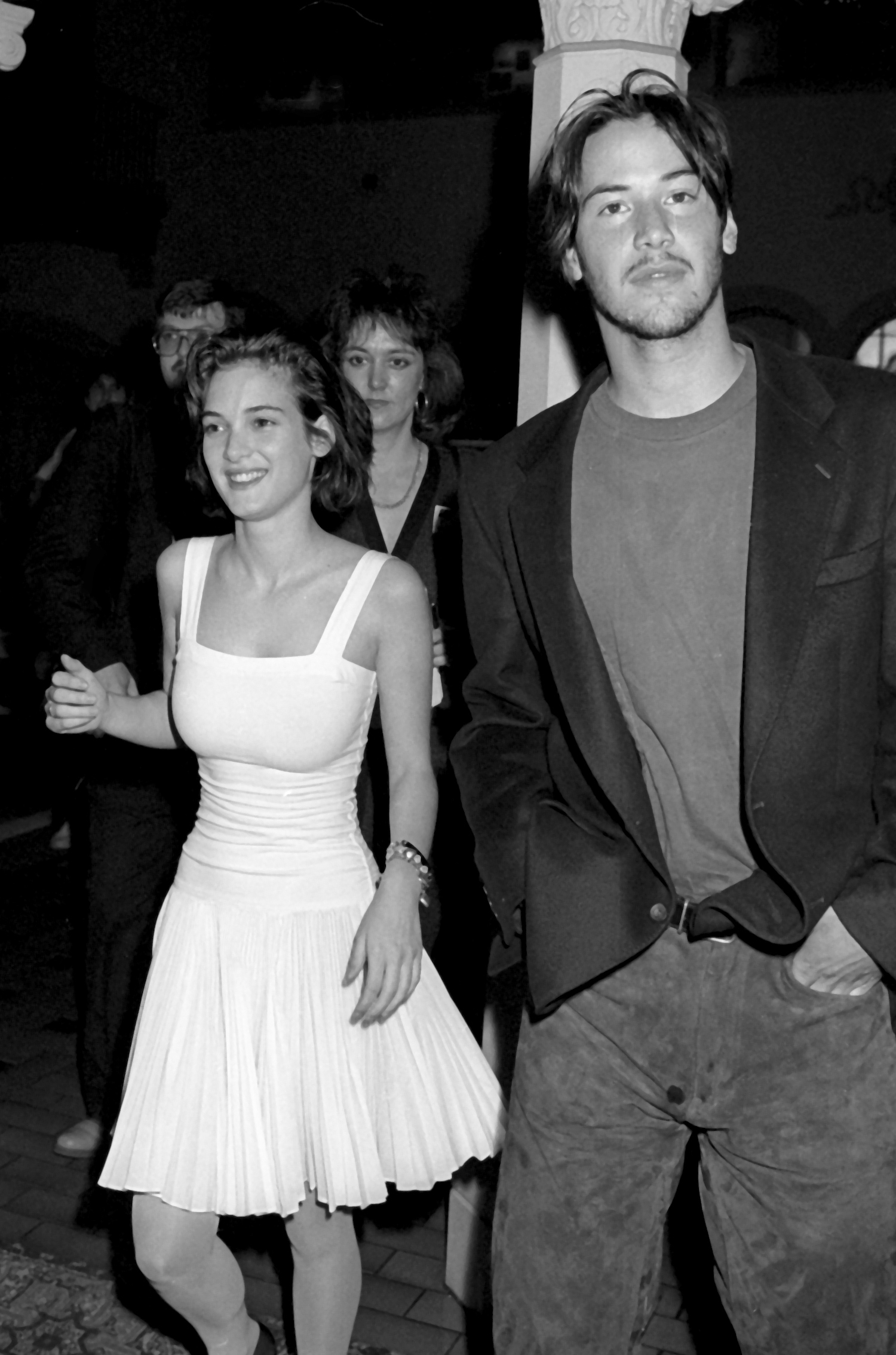 Ryder and Reeves said they 'meet-cute' all the time
While discussing their movie, Ryder shared how Destination Wedding was a bit of "an anti-romantic comedy," explaining, "This one was just completely different. It's sort of like for grown-ups."
Reeves added, "It's a romance — with comedy. It's not love at first sight, but it is opposites attract."
When the interviewer pointed out, "And there is a meet-cute," Ryder was confused about the term. "There's a what?," she asked.
The interviewer did her best to explain the meaning of "meet-cute," sharing, it's "that moment when your two characters meet, that's at the central point of every rom-com."
Ryder admitted she was hearing the term for the first time and when the interviewer noted, "and you guys have quite the meet-cute," Ryder joked, "I meet-cute him all the time."
"Every time we see each other, it's a meet-cute," Reeves added.
The two said they were "meet-cuting" each other during their interview, in fact.
The actors have a 'shorthand' after working together so much
Ryder and Reeves are friends off-screen and that relationship as well as their experiences working together on film have allowed them to have an easy time professionally.
During a 2018 interview with iHollywoodTV, Ryder gushed about her co-star, saying, "I've been so lucky in my life that I've worked with so many great actors but there is something very, very special with Keanu."
"I have so much love and respect for him and it really genuinely makes going to work and working an absolute pleasure," she added.
Reeves discussed how they developed a "shorthand" that provides an ease during their projects. "I mean, we like each other personally … and professionally, we have such a shorthand because we have gone up against it and gone through the process many times," he explained.
"We are both kind of cut from the same acting tradition/cloth/ilk so we view rehearsal the same and review what a character is, we look at how we develop a scene together," Reeves added.