How Do the Duggars Celebrate Easter?
Easter is this Sunday, and millions of Americans will be marking the holiday by heading to church for an Easter service. Many will also join in an egg hunt, decorate candy-filled baskets, and sit down to a dinner of baked ham.

Of course, the Duggar family will be among those celebrating Easter — it is, after all, a major Christian holiday, and the family is deeply religious. But just as their Christmas celebrations are a little different from what many are used to, so are their Easter traditions.

The call it "Resurrection Sunday"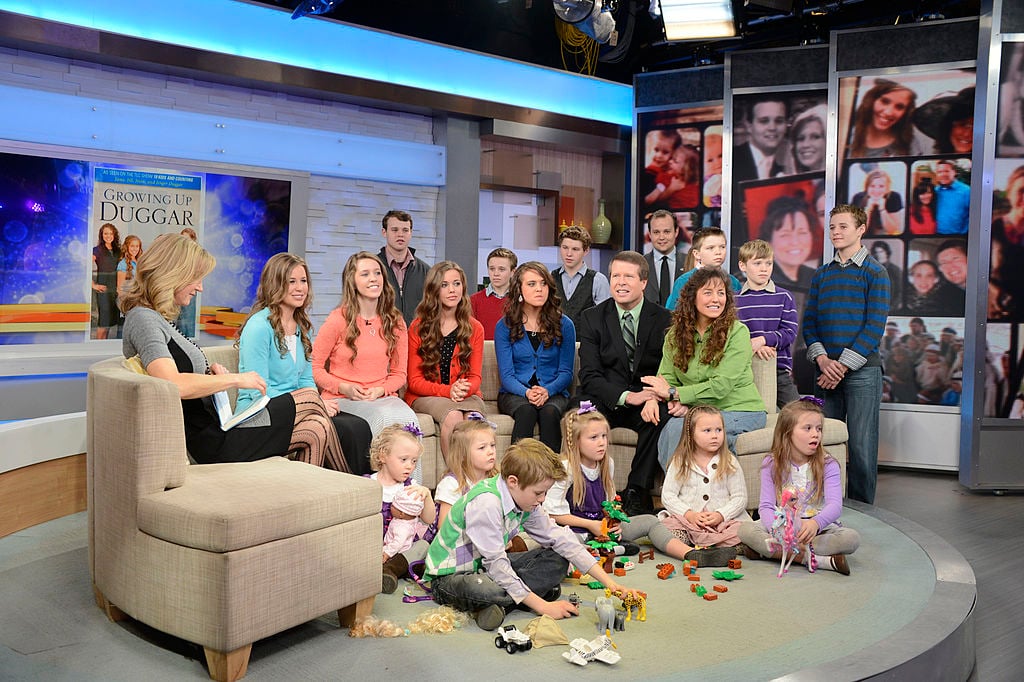 The Duggar's faith is central in their lives, so it's not surprising that they emphasize the religious aspects of the holiday. In fact, they even call it "Resurrection Sunday," not Easter, since the day commemorates Jesus's resurrection from the dead after the crucifixion.  

"We call it Resurrection Sunday because we really want the children to know why we're celebrating Easter. We like to explain to the children that this is a celebration of the resurrection of Christ. Jim Bob and I really wanted the kids to understand the true meaning of Easter, that it isn't about all the candy and eggs," Michelle Duggar wrote on her family's TLC blog in 2013.

The Easter Bunny doesn't visit their house

Santa Claus isn't part of the Duggar's Christmas celebrations, so it's not a big shock to hear that the Easter Bunny doesn't hop by their house either. However, the family does make time for some Easter fun. They spend the day before the holiday doing crafts and baking cookies, often in the shape of a cross or a heart, Michelle wrote.
They also sing songs and read a story about how Jesus was crucified and then raised from the dead, the mom of 19 explained in a video. Last year, she shared some photos of the younger Duggar children with their Easter crafts on the family's blog.

While there are no Easter baskets for the kids, each Duggar child does get a goody bag filled with their favorite treats, much like they do at Christmas. They don't include candy, but the kids do get pickles, jerky, and potato chips.

Of course, they also head to church. "[O]n Easter Sunday, we go to church and have fellowship dinner, and it's just such a special time," Michelle wrote. "For us, it's all about Resurrection Sunday and what that means, and about those sweet memories that you choose to make for your family and your kids."

What about the next generation?

Of course, the oldest Duggar kids are grown up now and many have families of their own. And it seems that at least some of them are sticking to Jim Bob and Michelle's Easter traditions.

Last year, Josiah Duggar shared a post on Instagram wishing his followed "Happy Resurrection Sunday!" Jill Dillard shared a photo of her family dressed up for Easter services with the caption, "We had a wonderful Easter weekend! So grateful Jesus rose so we can have eternal life and a relationship with him!"
Check out The Cheat Sheet on Facebook!