How Does 'Days of our Lives' Still Have New Episodes After Nearly Being Canceled?
They are often maligned, but there are people all over the world who love soap operas. Fans of the genre become heavily invested in their favorite families and the dramatic storylines, religiously tuning in week after week. One of the most popular and longest-running soap operas on television is Days of Our Lives.
The show has been on the air for decades, becoming a mainstay in television entertainment. With the COVID-19 pandemic changing the entertainment industry for the foreseeable future, many fans are starting to wonder whether they will ever get to enjoy new episodes of Days of Our Lives, and when they can expect to see them. 
When did 'Days of Our Lives' debut on television?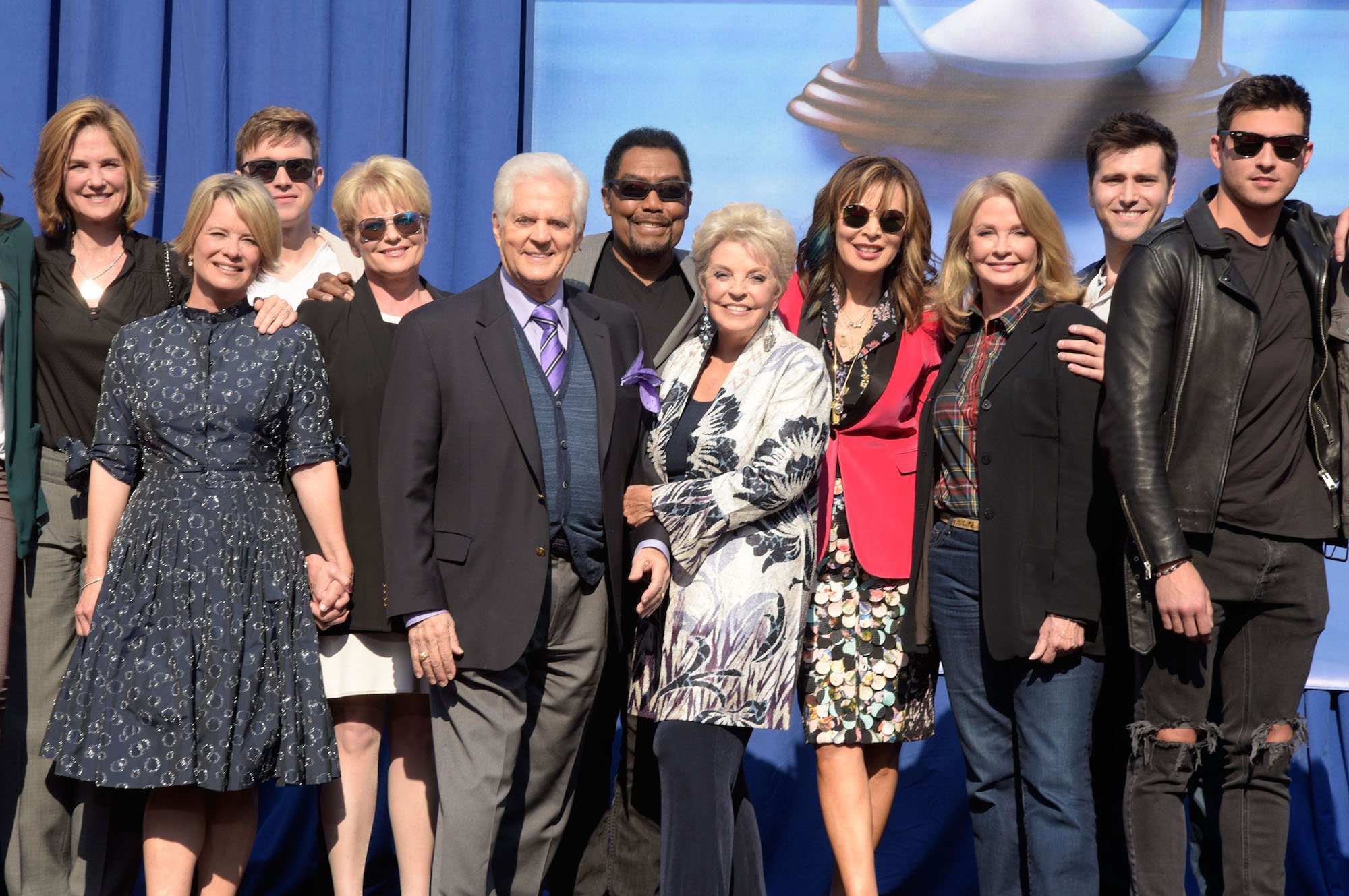 The mid-sixties might have been a turbulent time for the world in general, but for television, it is widely considered to be the "golden age." Days of Our Lives premiered on TV in 1965, and has been a constant ever since.
Over the years, the show has gone through a number of shakeups in format and cast, but originally, the show focused primarily on two families, the Hortons and the Bradys.
Set in the town of Salem, Days of Our Lives has featured several actors that have appeared on the show for decades, including veteran actress Suzanne Rogers. The show has been parodied many times over the years, with sketch comedy shows like Saturday Night Live offering up their own take on the dramatics featured on the program. Still, fans love the show, and it remains one of the most popular programs on television to this day.
Did 'Days of Our Lives' almost get canceled?
RELATED: 'Days of our Lives' Fans Want More of Jennifer and Jack
After over four decades on television, there are bound to be a number of rumors regarding Days of Our Lives. Most recently, there was a rumor that started circulating in late 2019 that the show was getting the ax from the network, in response to reports that the network was in intense negotiations with showrunners. Fans were terrified and took to social media to express their fear that their favorite soap opera would soon be no more.
Still, the actors and actresses on Days of Our Lives were quick to dispel the rumors, responding to many fans on social media to let them know that they weren't going anywhere and had not been released from their contracts. Then, in early 2020, it was officially announced by the network that Days of Our Lives would be returning for a new season and that the show had been renewed through the year 2021.
How did COVID-19 affect 'Days of Our Lives'?
In the wake of the COVID-19 pandemic, many TV shows are being forced to change their broadcast lineup, or to delay their upcoming seasons indefinitely. Fortunately for fans, Days of Our Lives will be minimally affected by the pandemic.
Reportedly, according to Deadline, showrunners actually have enough episodes filmed and ready that they will be able to treat fans to new episodes throughout the summer and into fall with very little change to their production schedule — in spite of the fact that production has been forced to shut down. Most soap operas are not so far ahead and will be forced to air reruns during summer. 
With the cast and crew of Days of Our Lives on indefinite hiatus, along with the production crews on almost all other TV shows, there is no word on when production might be able to resume.
Still, fans can rest easy that they will be able to enjoy new episodes of the show all throughout the summer. As to what fans can expect to see from these new summer episodes, previews have teased "four must-see weddings," as well as reunions, confrontations, and a new baby.