How Does Dua Lipa Stay In Shape?
Dua Lipa is a Grammy-Award winning musician — how does she stay in shape?
Many people will recognize the name, Dua Lipa, thanks to her catchy and hit singles like "Don't Start Now," "Break My Heart," and more that rose on the charts and went gold and platinum in several parts of the world. Lipa also worked as a model, and recently posted a photo on Instagram showing off her toned abs, leading many to ask about her fitness routine. Let's talk more about who Dua Lipa is, her career, and her diet and fitness routine.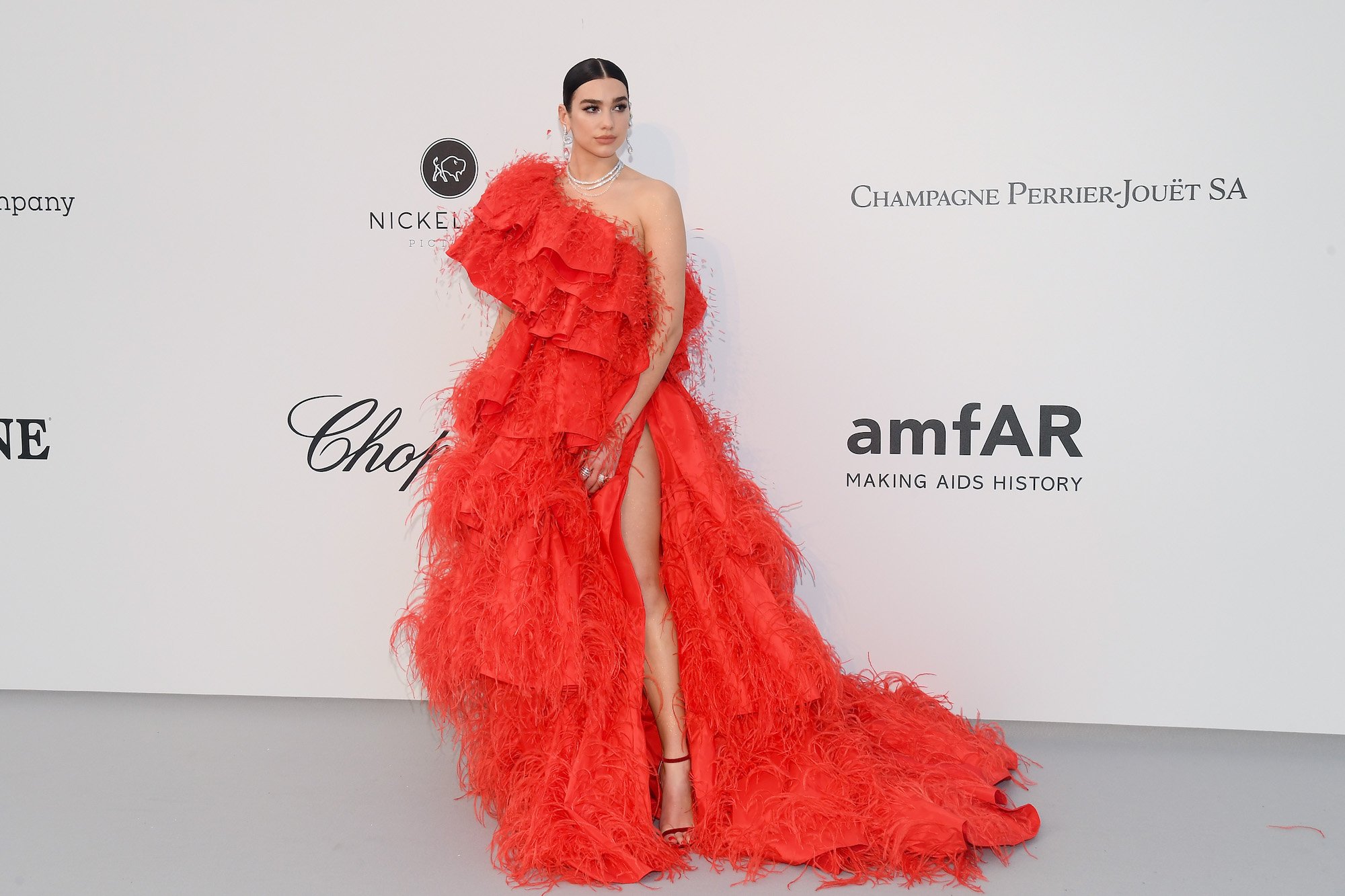 Who is Dua Lipa?
Dua Lipa is an English singer-songwriter who was born in London in 1995. The 25-year-old's parents moved to London from Pristina, Yugoslavia, and she speaks both Albanian and English. According to Digital Spy, Lipa's father, Dukagjin Lipa, was in a rock band, and he often played music around the home, drawing inspiration from Bob Dylan, Radiohead, and The Police. Lipa started singing when she was just five years old, but evidently Lipa was rejected from the school choir.
She said her teacher told her, "Yeah you can't sing." She began taking singing lessons on the weekends when she was nine, later moving with her family to Pristina where her parents were originally from. When she was 15, Lipa moved back to London, and she began uploading original music to Sound Cloud and YouTube, as well as covers of other classic songs that began getting some attention online.
Lipa also began modeling, and later appeared on one of The X Factor's promotional ads in 2013, which helped get her music career off the ground. Dua Lipa is currently in a relationship with Anwar Hadid, who is the younger brother of Gigi and Bella Hadid, American models. 
Dua Lipa's career so far
Lipa signed her first contract in 2013, and she co-wrote the song "Hotter than Hell" shortly after, which led to a record deal with Warner Bros. Records the year after. This track was released in 2016 as her fourth single, peaking at number 15 on the UK charts. She continued creating singles before finally releasing her debut album, Dua Lipa in 2017. Her second album, Future Nostalgia, hit the top spot of the charts in many countries.
Its lead single, "Don't Start Now," was at the top of the UK Singles Chart for 25 weeks, which broke the record for spending the most weeks in the top 10 by a British female solo artist according to Official Charts. She has been nominated for eight Grammy Awards and has won three. Lipa has enjoyed major success so far, and her career appears to be just getting started. 
What is Dua Lipa's exercise routine and diet like?
After Lipa's Instagram post showing off her abs, Women's Health asked her how she stays in shape. Lipa reports enjoying quick, high-intensity interval training workouts, also performing various ab exercises like bicycle crunches and planks. She states that she prefers doing high-intensity interval training (HIIT) workouts because they allow her to sleep in a bit more than other workouts with longer durations would allow on days when she has an early call time. 
Lipa also remarked that varies up her workout routine quite a bit while on the road, sometimes doing boxing, yoga, or spinning. As far as her diet goes, Lipa states, "I try and stay as healthy as possible whenever I can," but that she is, "Never one to stop myself having treats, I do love naughty treats. But I try and limit it to days when I'm not as busy because if I do eat a doughnut it usually puts me in a food coma."