How Does Quentin Tarantino Really Feel About Marvel, 'Star Wars' and Other Blockbuster Movies?
His possible dalliance with Star Trek aside, Quentin Tarantino has always purported himself to be a champion of original concepts. Rather than ever turn to franchises, the filmmaker of Pulp Fiction and Inglourious Basterds remained dedicated to his own scripts. In fact, only one project — 1997's Jackie Brown — is even based on pre-existing material.
Thanks to Once Upon a Time in Hollywood, Tarantino is once again up for multiple awards at the 2020 Oscars. In an industry increasingly dominated by franchise movies, Tarantino's latest was one of the biggest original hits in 2019. Of course, the outspoken filmmaker weighed in on the industry in light of Disney-owned heavyweights Marvel Studios and Star Wars.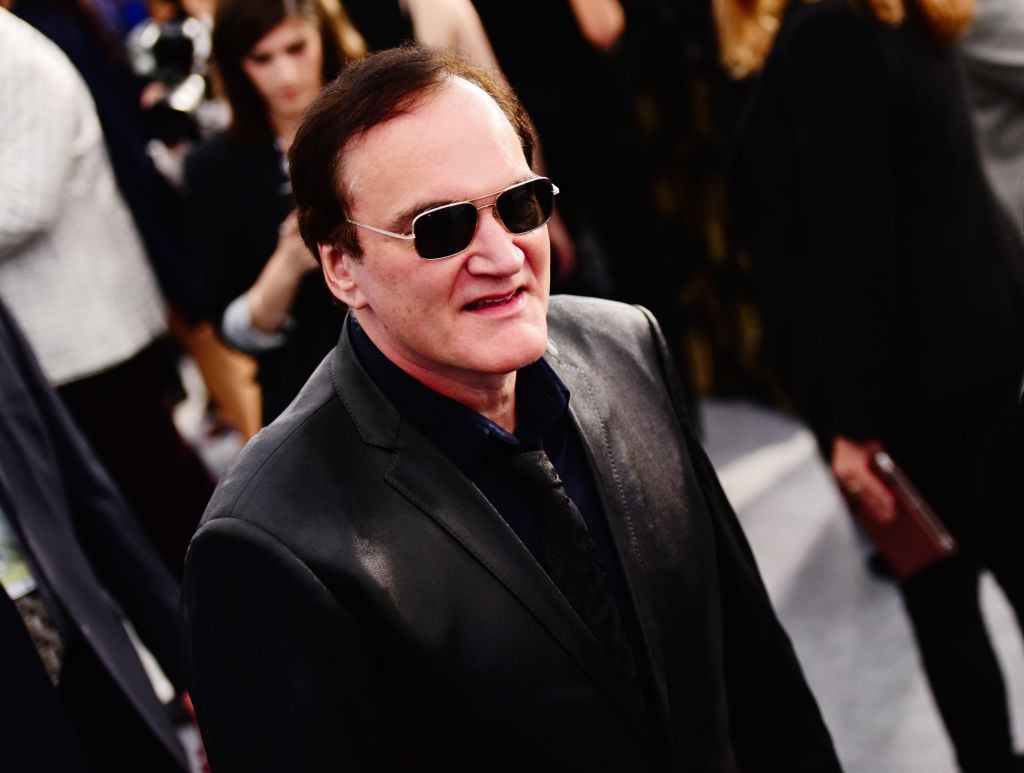 Is Quentin Tarantino as original as he claims?
Before we get to Tarantino's recent comments, we'd be remiss if we didn't acknowledge the controversy behind his career. No, we're not talking about his films' portrayal of women, excessive use of racial slurs, or proclivity for ultraviolence. Rather, Tarantino — supposed champion of "original" film — is known for generously "paying homage" to the cinema of the past.
Some fans believe Tarantino's reverence for classic movies crosses the line from homage to straight-up cinematic thievery. The notable distinction between Tarantino's films and others is how the director has never shied away from acknowledging his influences. In fact, he embraces them, often pointing them out to fans before they even take notice.
That said, Tarantino certainly hasn't taken on much in the way of other people's intellectual property (IP) or brands. Instead, he created his own. No matter how moviegoers feel about the director, Tarantino deserves credit for staying true to his own vision.
Quentin Tarantino on blockbusters
With Once Upon a Time in Hollywood among the nine films vying for the Best Picture Oscar, Deadline recently spoke with Tarantino about how original movies thrived amid a sea of "sequels, remakes, and tentpoles." The director goes a bit further, noting how "a war for movies got played out [in 2019]."
As far as I can see, the commercial product that is owned by the conglomerates, the projects everybody knows about and has in their DNA, whether it be the Marvel Comics, the Star Wars, Godzilla and James Bond, those films never had a better year than last year. It would have been the year that their world domination would have been complete. But it kind of wasn't. … I think when you sum up the year, it's cinema that doesn't fall into that blockbuster IP proof status, made its last stand this year.
Of the top 20 highest-grossing domestic releases in 2019, only two — Tarantino's film and Us — are disconnected from a franchise. Still, Tarantino's comment about how "commercial" films "never had a better year" isn't entirely true. After all, Godzilla: King of the Monsters, Men in Black: International, and X-Men: Dark Phoenix all disappointed at the box office.
Is a 'war on movies' inevitable?
So saying franchise movies are doing better than ever feels a bit extreme. Nevertheless, the industry is leaning more toward those releases than perhaps some would prefer. Other high-profile filmmakers have said they believe big-budget Hollywood films such as Marvel's would cause a seismic shift in the industry. For his part, Tarantino told Deadline he believes such a conflict was happening no matter what.
If [original movies] hadn't done it this year, it might have been the last stand for movies like that. This is a really groovy year. To combat something like Avengers: Endgame, which for the month before it came out and the month after, you couldn't talk about anything else. They tried to do that with this last Star Wars, and I don't think it quite worked. But you couldn't get on United Airlines without running into all the tie-ins, and even the safety commercial had a Star Wars scene.
Of course, few moviegoers likely want every film to be a Marvel or Star Wars release. Everyone has individual tastes, and without original projects, so many stories will never have the chance to be told. However, streaming services are popping up left and right, and the theatrical experience is suffering. So it's certainly time for a change in the way we view movies. Like Tarantino, we'll keep an eye out for how that plays out.