How Don Bellisario Recalls What Happened Between Him and Mark Harmon
Don Bellisario was the creative mind and showrunner behind NCIS for several years before he was eventually replaced by Gary Glasberg (who formally took over as showrunner in 2011). Reports of behind-the-scenes tension between Bellisario and Mark Harmon surfaced, leading to Bellisario's eventual exit in 2007.
Though several reports suggest that a hectic work environment and Bellisario's chaotic management style led to the showrunner's eventual departure, Bellisario remembers the behind-the-scenes squabble a little differently than has been oft-reported.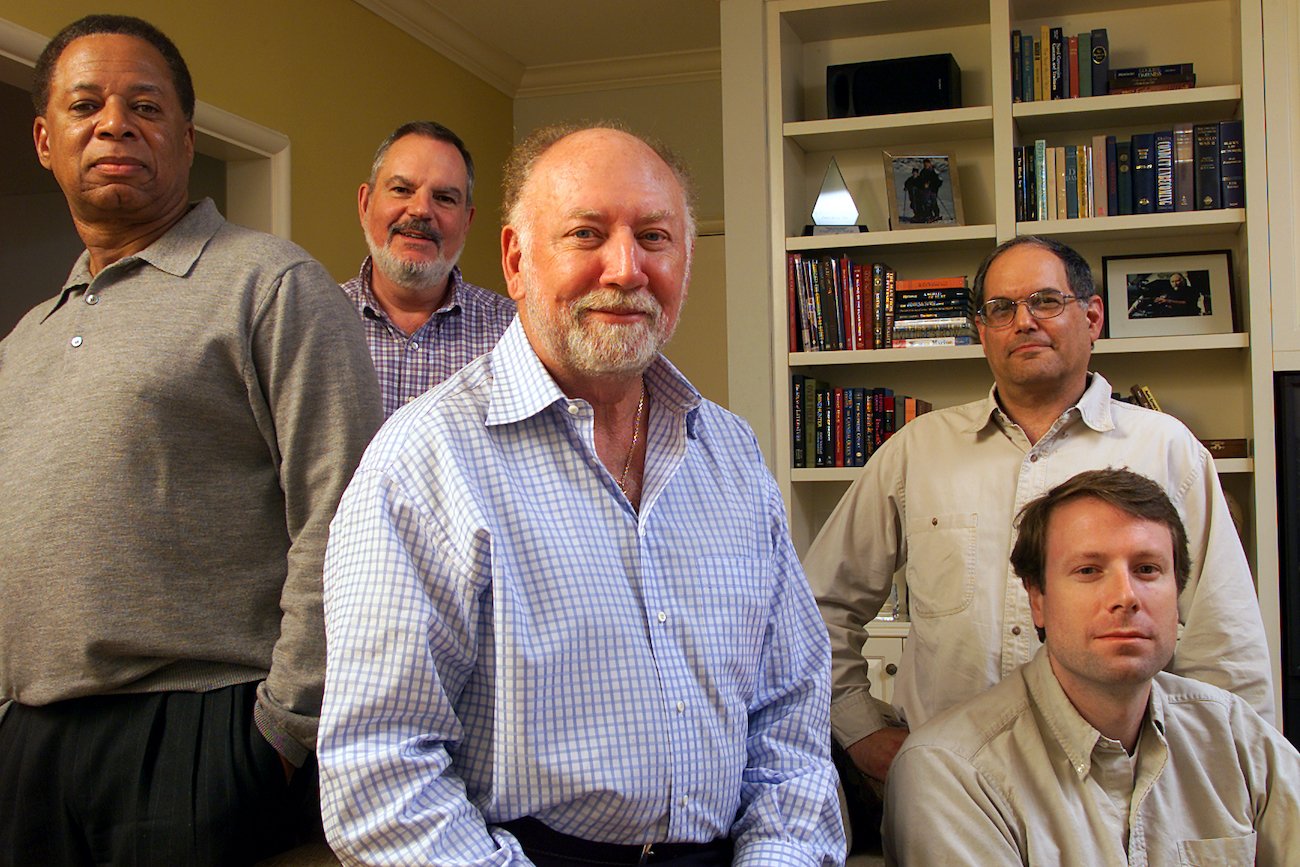 The LA Times wrote about NCIS back in 2008. The publication reported comments received from Bellisario, who was then reached at his office on the CBS lot. Bellisario remembers the events that led to his exit with a specific story at the center. 
Don Bellisario on asking Mark Harmon to 're-shoot' a scene for 'NCIS'
Bellisario said that he asked Mark Harmon to re-shoot a scene, leading to unfavorable results. According to Bellisario, this was the beginning of the end for the relationship between the show's lead actor and executive producer/ showrunner. Bellisario shared: 
"I asked Mark to re-shoot a scene. He redid it exactly the same way he did it the first time and never spoke to me again."

Bellisario | LA Times
RELATED: What Michael Weatherly Wanted to Guarantee When He Left 'NCIS'
Bellisario reportedly went on to blame Harmon and his handlers," as the LA Times reports, for a "full-blown PR campaign" that alleged subpar on-set working conditions. CBS soon informed Bellisario that he should exit the series and use his talents somewhere else. 
How Don Bellisario feels about the way things ended with 'NCIS' and Mark Harmon; who came next?
The LA Times reported that while Don Bellisario seemed to speak of the series with pride, it's clear that the man had his regrets. The outlet argues that it's clear he held a bit of anger concerning the abrupt conclusion of his tenure with the show. He claimed, "I do wish it hadn't ended the way it did." 
RELATED: 'NCIS': Jessica Steen Talks to Us About Playing Tony DiNozzo's Love Interest, Agent Paula Cassidy
Though Bellisario's daily contributions and creative oversight surrounding NCIS came to an end when he exited the show, he remained a co-creator and silent executive producer for many years following his departure. 
Gary Glasberg eventually stepped in, as mentioned above. Glasberg died in 2016, but before his death, he also worked on NCIS: New Orleans, The Thief and the Cobbler, Crossing Jordan, Bones, and The Mentalist. George Schenck and Frank Cardea were named the new co-showrunners in 2016, following their years as writing partners and executive producers on the show.