How Evan Peters Managed to Film 'WandaVision' and 'Mare of Easttown' at the Same Time
Actor Evan Peters made two major silver screen appearances on 'WandaVision' and 'Mare of Easstown.' Here's how he pulled it off.
Evan Peters is a fan-favorite actor who is probably best known for his work in Ryan Murphy's American Horror Story franchise. An expert at creating unusual, eccentric characters, Peters has been a mainstay in the entertainment industry since the early 2000s.
With recent roles in not one, but two high-profile shows, Peters is in the headlines more than ever. Recently, Peters opened up to Variety about the roles that he played in WandaVision and Mare of Easttown, chatting about the differences in the characters and how he worked to prepare for filming both shows. 
Evan Peters played an alternate version of Quicksilver in 'WandaVision'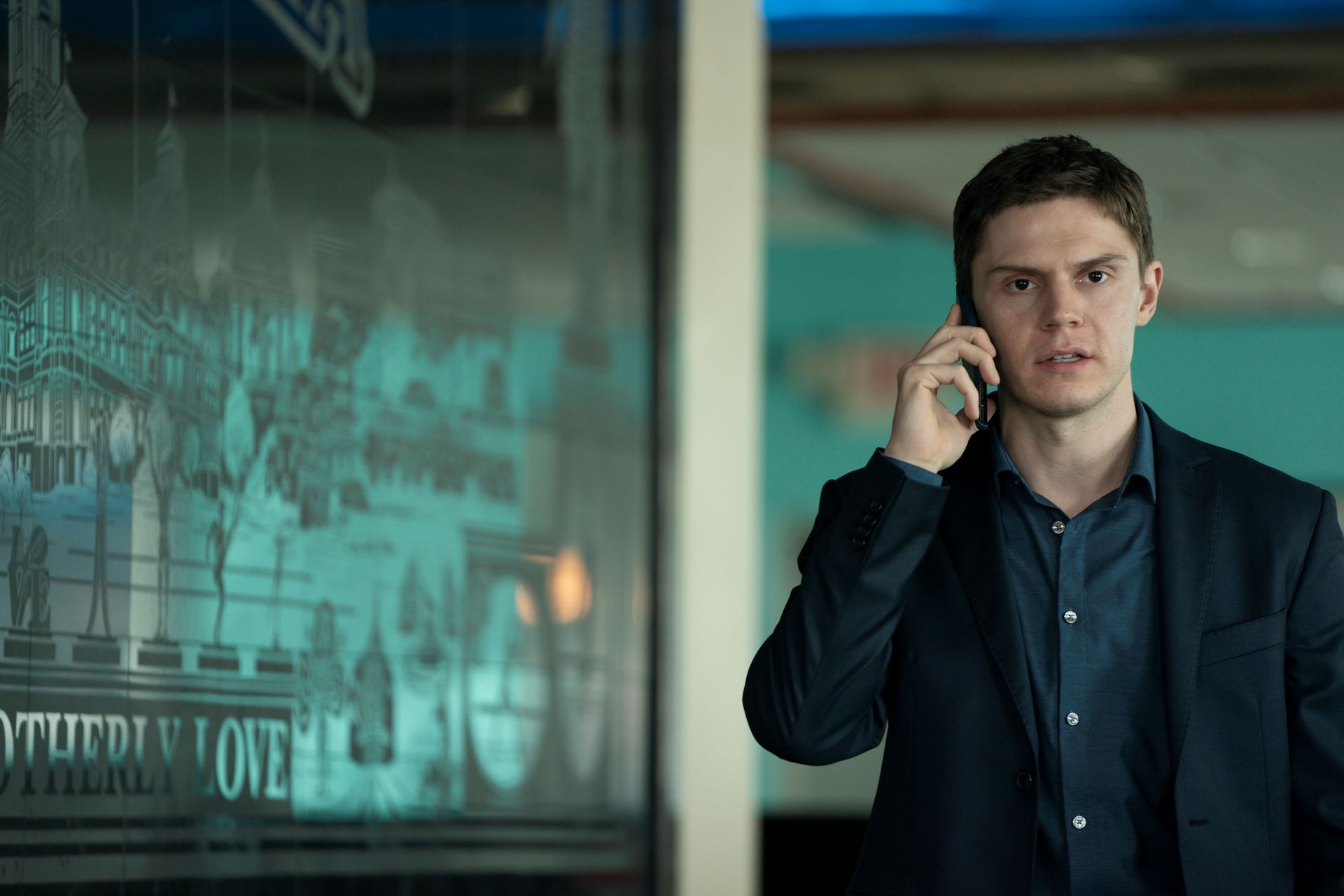 One of the biggest surprises in the Disney+ series WandaVision was when Wanda Maximoff's long-deceased brother, Quicksilver, played by Peters, mysteriously popped up onscreen, shocking Wanda in the strange new world that she created — and leaving the heroine wondering if she is truly losing her mind. Fans were also shocked, especially since Peters is the actor who had portrayed an alternate version of Quicksilver in the X-Men film franchise. 
Keeping the appearance a surprise was the coup of the year by Marvel, and fans couldn't stop talking about Peters. Ultimately, of course, the character of Quicksilver in WandaVision was revealed to be an imposter named Ralph Bohner, but that didn't make his role in the show any less exciting.
As Peters revealed to Variety, he filmed the series at the same time as he was filming the recently-released Mare of Easttown, and he had to hustle from set to set: "It was fun to go do the restraint and the seriousness and the naturalness of "Mare" and then go off and be in a zanier 2000s comedy world…I definitely try to compartmentalize, but for each of them, I like to read stuff, watch stuff, get references to get into that headspace."
Who did Evan Peters play in 'Mare of Easttown'?
In Mare of Easttown, Peters portrays Detective Colin Zabel, an earnest young detective. An intense show that culminates in a shocking end for Zabel, Mare of Easttown has earned Peters major acclaim from critics who appreciate the authentic way that he portrayed a Philadelphia detective. As Peters admitted in the Variety interview, he dived headfirst into the role of Zabel, watching episodes of The First 48 to help get him in the right headspace. 
Evan Peters worked hard to prepare for his role in 'Mare of Easttown'
Peters didn't just watch detective shows in order to prepare for the role of Colin Zabel. He also revealed that the food in Philadelphia helped him to get in character: "I went to all the different hoagie places and Reading Terminal (Market) and ate there a bunch of times, too. Yeah, I do like to get into the food. It's such a privilege to be able to go shoot in the place you're actually (set in)."
Peters also stated that he worked with a dialect coach in order to really nail Zabel's accent. Incidentally, the character of Zabel could be loosely based on a real person, Pennsylvania State Rep. Mike Zabel. Mare of Easttown showrunner Brad Ingelsby has even said to be friendly with the Zabel family, making the connection that much more interesting.
State Rep. Mike Zabel himself weighed in, stating that he has been approached multiple times over the past few weeks about the connection: "We are the only Zabels in Delco. Have been the only Zabels in Delco since Brad (Ingelsby) was there…My strong suspicion was he was just pulling names from his childhood experience."