How Evan Rachel Wood Responded to Kanye West Hosting Marilyn Manson at 'Donda' Event
Find out how Evan Rachel Wood responded when Kanye West brought her alleged abuser Marilyn Manson on stage at his "Donda" listening event in Chicago.
Kanye West has the entertainment world buzzing about his newest album. The rapper and designer released Donda, his tenth studio album which he named after his mother, on August 29. The album features many different artists, including Jay-Z, Chris Brown, and Kid Cudi. 
Among the more controversial contributors to the album are Marilyn Manson and DaBaby. Several women, including famous ex Evan Rachel Wood, have accused Manson of sexual abuse. Here is everything you need to know about Manson's credit on the album, his live appearance at Kanye's event, and how Wood responded.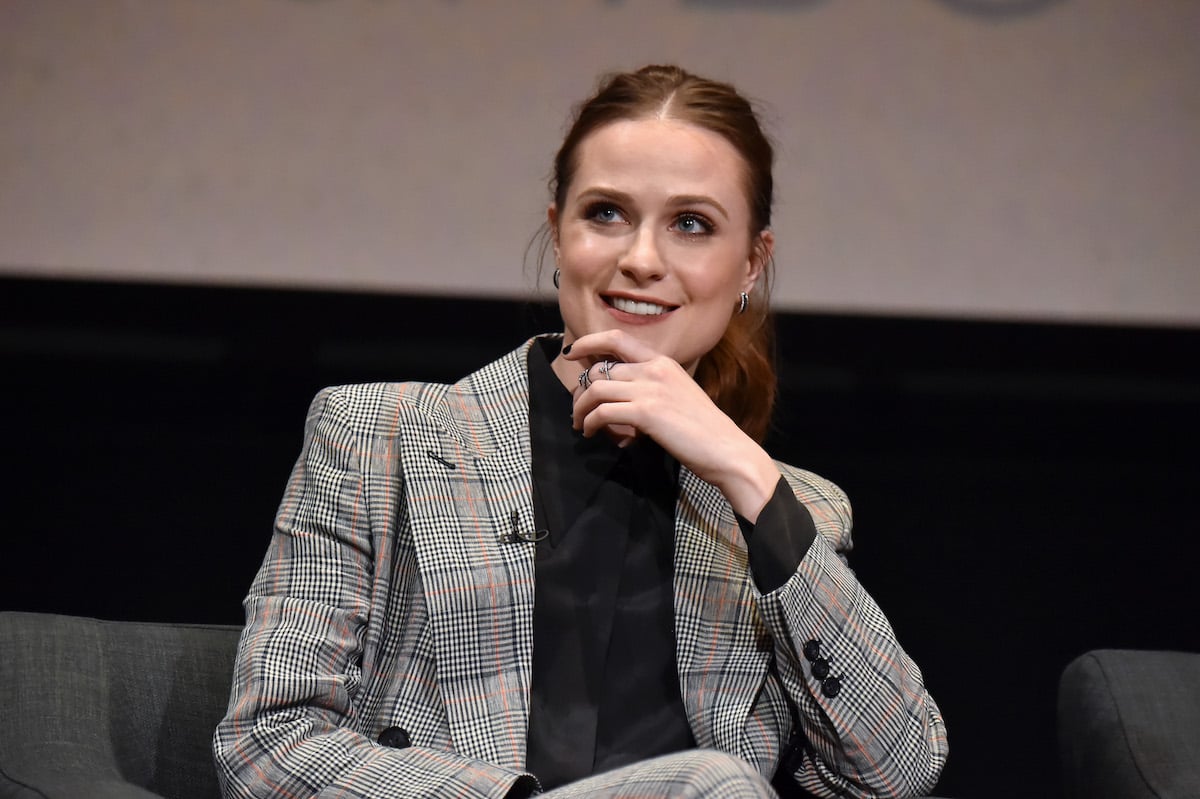 Evan Rachel Wood accused Marilyn Manson of sexual abuse
In February 2021, actor and singer Evan Rachel Wood accused her former partner Marilyn Manson of sexual abuse. Wood wrote an Instagram post naming Brian Warner, Manson's real name, as her abuser. She accused him of  "grooming [her] when [she] was a teenager" and said he "horrifically abused [her] for years." She also wrote that she was "brainwashed and manipulated into submission."
According to Vanity Fair, at least four other women have come forward with similar allegations against Manson. They each detailed their experiences of "sexual assault, psychological abuse, and/or various forms of coercion, violence, and intimidation" at the hands of Manson.
Manson categorically denied all the allegations by posting a blanket rebuttal on Instagram. "Obviously, my art and my life have long been magnets for controversy, but these recent claims about me are horrible distortions of reality. My intimate relationships have always been entirely consensual with like-minded partners. Regardless of how – and why – others are now choosing to misrepresent the past, that is the truth."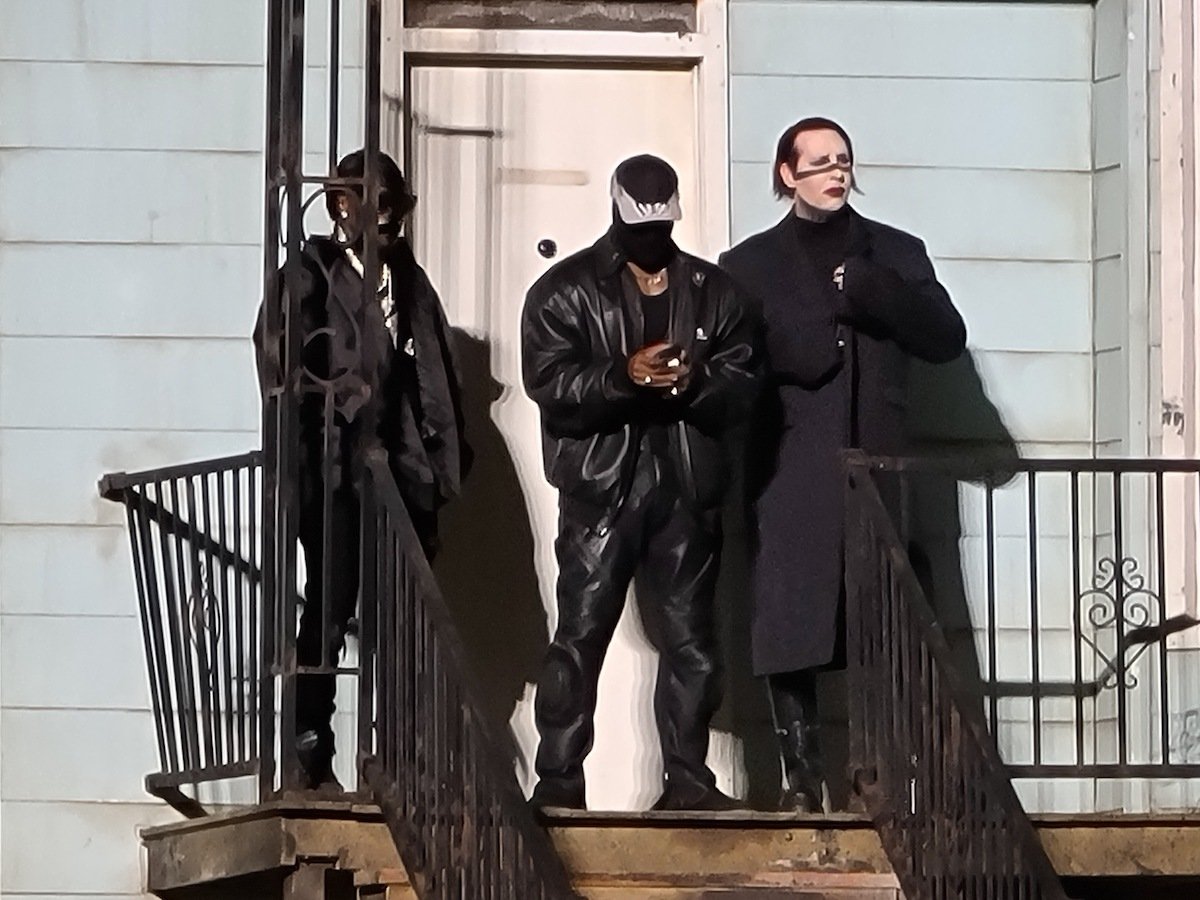 Kanye West brought Marilyn Manson on stage at his Chicago 'Donda' listening party 
West has held listening events for his new album in Atlanta, Georgia and Chicago, Illinois. At one of his Chicago listening parties, West had a replica of his childhood home on stage. He invited DaBaby and Marilyn Manson, two musicians who are currently embroiled in controversy, onto the porch of his replica home during the event. 
Both DaBaby and Manson appear on Donda on a track called "Jail, Pt. 2." which seems to address the controversies both disgraced artists are facing. "Jail, Pt. 2" has Manson singing lyrics like, "I'll be honest, we all liars; I'm pulled over and I got priors; Guess we goin' down, guess who's goin' to jail? Guess who's goin' to jail tonight?"
In light of Wood's and the other women's accusations, the lyrics are highly suggestive.
RELATED: Kanye West Finally Drops 'DONDA' on All Streaming Platforms – or Did He?
Related post url: 
Evan Rachel Wood responded to Kanye West's hosting Marilyn Manson
Actor and singer Wood, who has won three Golden Globes, didn't hold back from calling out her alleged abuser on Instagram. She also seemed to call out West for hosting her ex at his listening party. 
According to People, Wood performed a cover of the New Radicals' 1998 single "You Get What You Give" with her musical partner Zane Carney (of Evan + Zane) on Saturday at the Bourbon Room in Los Angeles.
"I've been saving this, but it seems like the appropriate time," Wood told the audience before starting to sing the popular song, which contains a reference to Manson in the lyrics. Wood put up her middle finger as she sang his name, making the audience erupt in cheers and applause. 
Wood posted a video of the performance to her Instagram account. She captioned the post, "For my fellow survivors who got slapped in the face this week. I love you. Don't give up."
The actor and singer also uploaded a screenshot of a Loudwire headline that says, "Marilyn Manon's Voice Is Featured on Kanye West's 'Donda' Album" to her Instagram Stories. Wood tagged Loudwire in the story and underneath the headline wrote, "Triggered, re-traumatized, and unsafe."
How to get help: If you or someone you know has been sexually abused, text HOME to the Crisis Text Line at 741741 for free and confidential support.