How Fans Feel About 'The Great British Baking Show' Without Mary Berry
Mary Berry starred opposite Paul Hollywood as a judge for The Great British Baking Show from 2010 to 2016. She helped devise technicals, and boasted rather strong chemistry with Paul Hollywood. Berry left when the original two hosts — Sue Perkins and Mel Giedroyc — departed.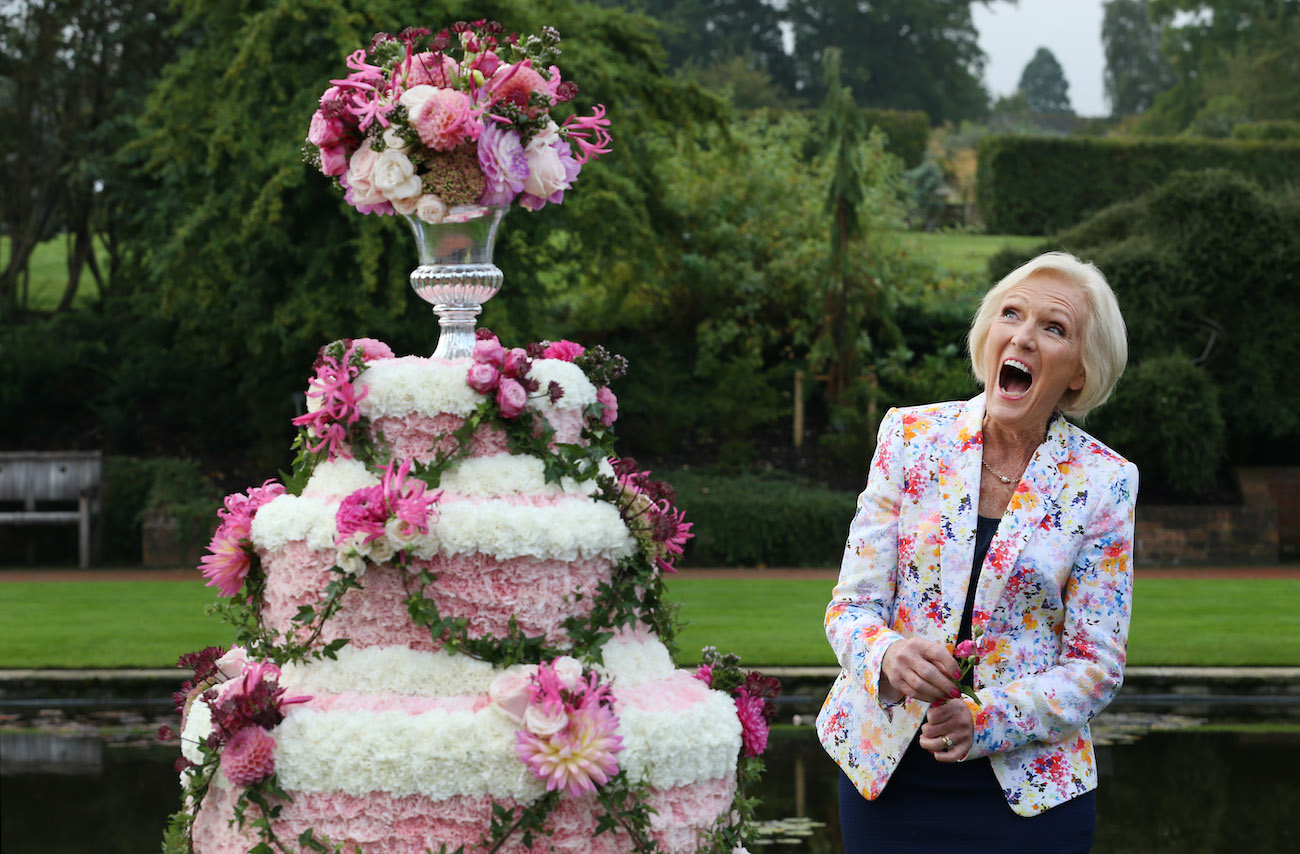 Today, Paul Hollywood is the only original member left, and he co-judges alongside Prue Leith. Noel Fielding (The Mighty Boosh and The IT Crowd) and Sandi Toksvig (QI, No. 73) replaced Perkins and Giedroyc as hosts. Yet, how do fans feel about the show without Berry? Is it better, worse, just different? Is that secret, special sauce that the show once had gone for good? 
Fans appreciated Mary Berry and Paul Hollywood's dynamic 
Mary Berry and Paul Hollywood worked well off of each other; their technical challenges were different, their personalities couldn't be more disparate, and their flavor preferences were divergent (particularly concerning alcohol). Yet, despite all their differences, they worked together like peanut butter and jelly. In an online Reddit discussion concerning Mary Berry and The Great British Baking Show, one fan explained: 
Mary Berry is a goddess.

I don't hate the (mostly) new judge/host line up, but I don't enjoy it nearly as much. I loved the obvious respect and admiration that Mary and Paul had for each other. I do feel that Paul and Prue have great chemistry though…

Reddit User 
One fan went on to concur with the above sentiment, noting that "Mary was the perfect antithesis of Paul." While some fans noted Berry's tendency to repeat technicals and argued that she wasn't innovative enough, most found her presence essential. 
Fans miss Mary's baking knowledge, and some fans say Prue Leith 'coddles' bakers
While Prue Leith is not an unqualified co-judge, fans argue that she simply isn't Mary, noting that the energy between her and Hollywood is not as contagious. Fans also miss all the technical knowledge that Mary brought to the table and explained. One fan said (of the new lineup): 
I'm begrudgingly watching. My heart longs for Mary and her insightful flavor comments and technical know-how…I think the producers tried to make up for Mary's knowledge by sending the hosts into the world with masters making their perfect thing…

Reddit User 
Yet, Mary's "technical know-how" is not the only quality fans miss; some feel that, unlike Mary, who didn't show obvious favorites, Prue does. One fan said: 
Prue, however, plays favorites and coddles weaker bakers. I strongly disagree with some of the people that went home this season, and I don't believe the same people would have gone home if MB was still around…

Reddit User 
In short, fans yearn for the days when Mary Berry walked into the tent. And, though many have warmed up to the new hosts, the new judge leaves a bit to be desired.