How George Clooney Discovered He Didn't Get His Aunt, Rosemary Clooney's Singing Talents
The moment George Clooney realized he didn't take after his aunts, Betty and Rosemary Clooney, when it came to singing.
George Clooney is one of Hollywood's most celebrated actors; from the Ocean's saga to Gravity, The Descendants, Up in the Air, and more, the silver fox has made quite the name for himself in showbiz. He has even forayed into directing and producing; he worked as a director on The Midnight Sky, Catch-22, The Monuments Men, and more.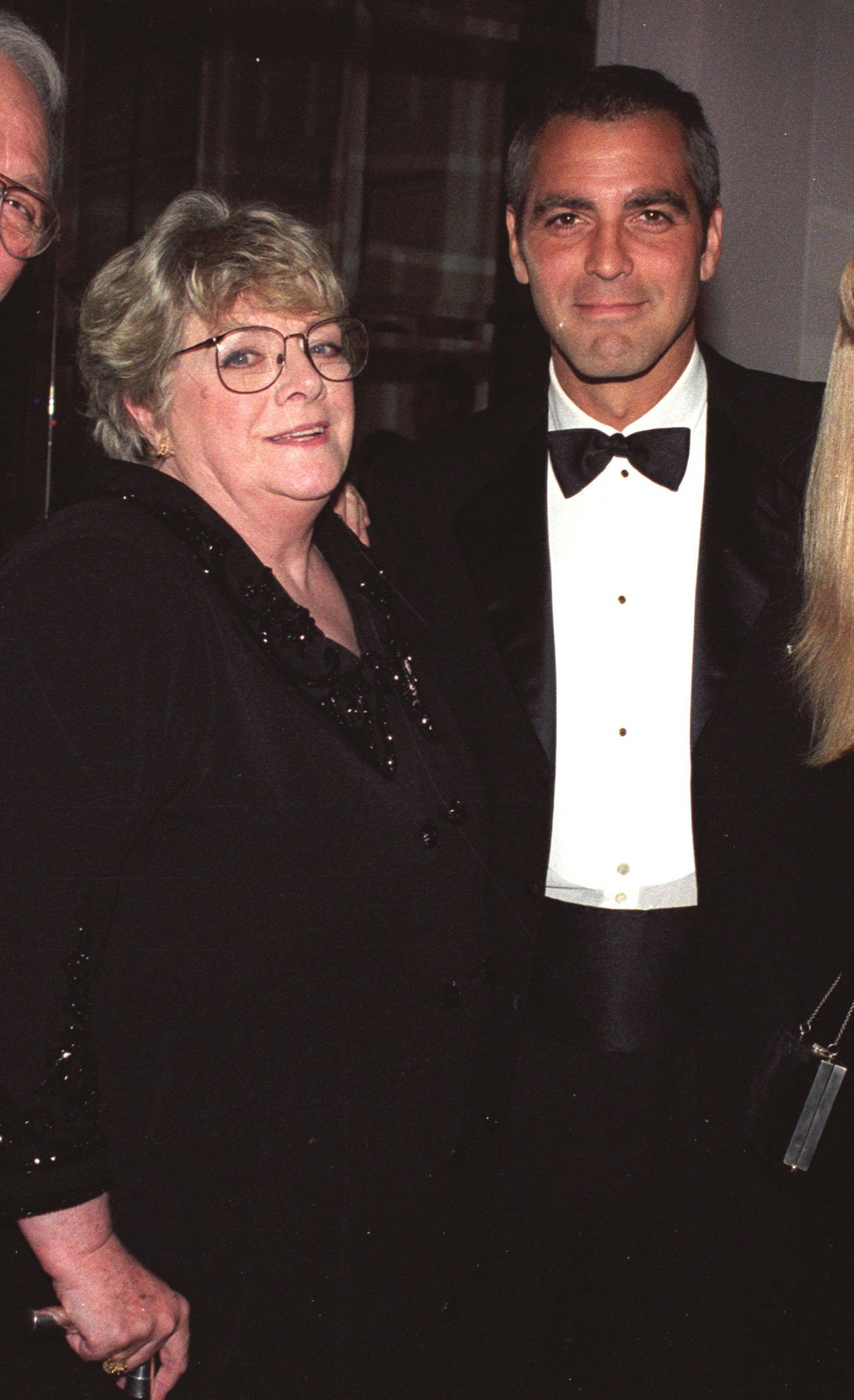 Clooney also served as a producer on well-known hits like August Osage County, The Ides of March, Argo, and The Men Who Stare at Goats. Though the actor has many talents — those suited to on-screen and behind-the-scenes work, singing is not one of his many fortes, despite the acclaimed singers in his family line.
All about George Clooney's aunts, Rosemary and Betty Clooney
Rosemary Clooney was an American singer and actor who rose to fame in the 1950s. The song "Come On-A My House" planted her in the public eye, and hits like "Botch-a-Me," "Mambo Italiano," "Tenderly," and "Half as Much" soon followed suit. Clooney had great success as a jazz vocalist, and she was known for her deep, rich, and uncomplicated vocal stylings, which were well-suited to big band tunes and holiday numbers. 
Betty Clooney (Rosemary's sister) and George Clooney's other Aunt rose to fame alongside Rosemary; they were quite the popular duo in the 1950s. Betty Clooney had a couple of solo hits, including "Kiki" and "You're All I See." Yet, despite the fact that George Clooney's father, Nick Clooney (the journalist and anchorman) had two talented songstresses for sisters, Clooney did not get any of that genetic juice. 
George Clooney learned he couldn't sing when working on 'O Brother, Where Art Thou?'
The 2000 film O Brother, Where Art Thou stars George Clooney, Tim Blake Nelson, and John Turturro. The actors portray three men serving hard-labor sentences who set out to claim their freedom. Clooney plays the leader of the pack, Ulysses Everett McGill.
On the run with shackles stuck to their ankles, the escapees meet some curious characters. During one scene in the movie, Clooney's character takes advantage of a blind radio station manager to sing into a can for money. Clooney tried to use his actual voice for the scene, but a singer later stepped in. Clooney explained (as Eonline reports): 
"Here's the thing, when I did O Brother, Where Art Thou? I went into a recording studio and T-Bone Burnett and Joel and Ethan [Coen] assumed that because I was Rosemary's nephew that I would be a great singer, and I kind of assumed that, too…Then we got into the recording studio and I sang "Man of Constant Sorrow" with all the music playing and I finished and looked up and there's that glass booth with all of them in it and no one would look me in the eye."
Dan Tyminski filled in for Clooney's singing parts, according to CinemaBlend, but at least Clooney gave singing his best shot.