How Ginger Alden Really Felt About Elvis Presley Proposing to Her in His Bathroom
Everyone knows about Elvis Presley's marriage to Priscilla Presley, but prior to his death, he was engaged to a different woman — Ginger Alden. Alden's detailed her relationship in her autobiography, Elvis & Ginger. And she has plenty to share when it comes to what her romance was like with The King.
When Presley got down on one knee in front of Alden, it seems he did so in his beloved bathroom at Graceland. Here's how Alden felt about the proposal.
Ginger Alden felt like she was in a 'fantasy world' when she first visited Elvis Presley's home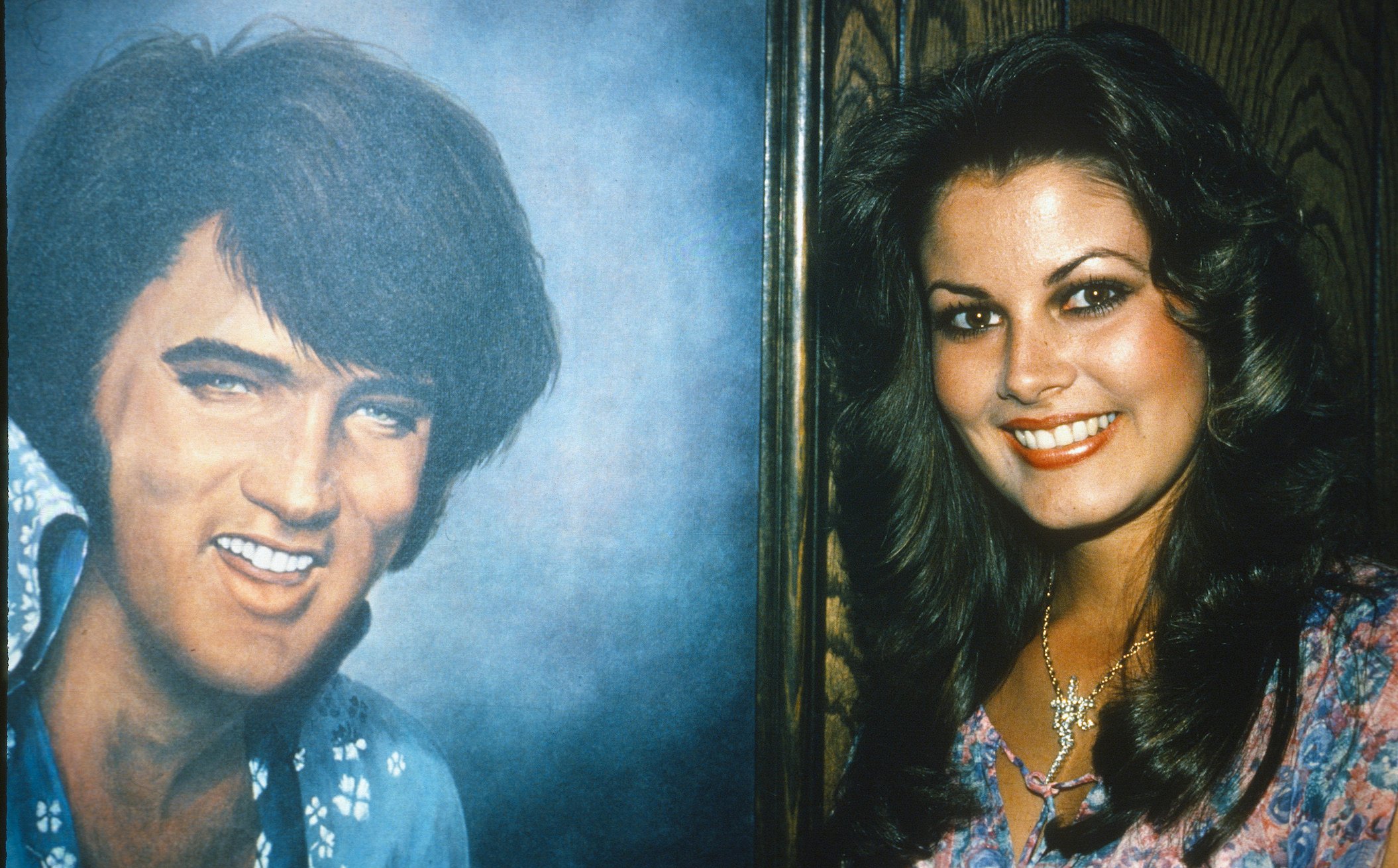 Alden first laid eyes on Presley when she was just 5 years old, but when she was in her teens, she got to know him a lot better. Independent journalist Ron Russell wrote that one of Alden's sisters was Miss Tennessee in the '70s, and Presley wanted to get to know her better. The sisters then went to Graceland to meet The King — and Presley took a particular interest in Ginger Alden.
Presley gave the three sisters a 2 a.m. tour of Graceland, and he even performed a mini-concert for them. Then, Presley indicated he wanted to get to know Alden better than her sisters. From there, the two had a private conversation — and the rest is history. They pursued a romance despite their 20-year age gap.
"It was like I was in a fantasy world," Alden expressed when it came to being at Graceland with Presley. "I couldn't believe I was there. I was just trying to take it all in."
Presley ultimately proposed to Alden in his bathroom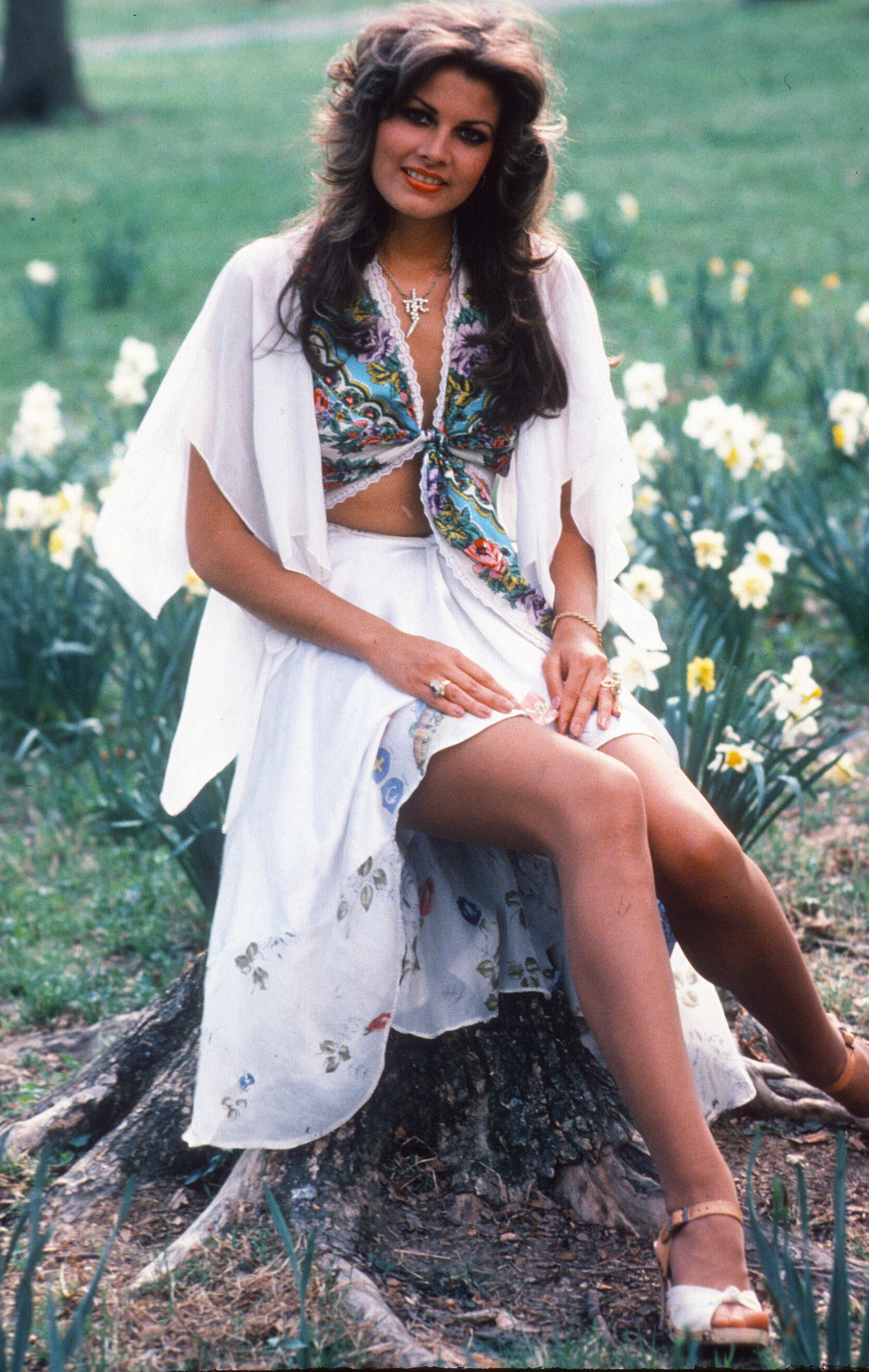 Despite his multiple failed relationships of the past, Presley felt like Alden was the one he wanted to spend the rest of his life with. And he proposed to her on Jan. 26, 1977. It wasn't a typical proposal, though. Today notes he popped the question while in his favorite room in Graceland — the palatial master bathroom. Alden called the bathroom Presley's "sanctuary."
"(He) seated me in a chair and said many beautiful words to me and asked me to marry him," she explained.
So, how did Alden really feel about her proposal taking place in a bathroom? According to Elvis Australia, she touched on the topic during an interview after his death. And she didn't seem to mind the location of the proposal one bit.
"I was called into his bathroom where Elvis then said many beautiful things ending his proposal with, 'I never thought that I would find it in my own backyard, I'm asking you, will you marry me?'" Alden noted. "I was so happy as he presented a green velvet box, opened it and placed a very large and beautiful diamond ring on my finger. My hand was shaking as we kissed and stepped out of the bathroom into his bedroom."
Presley died in that same Graceland bathroom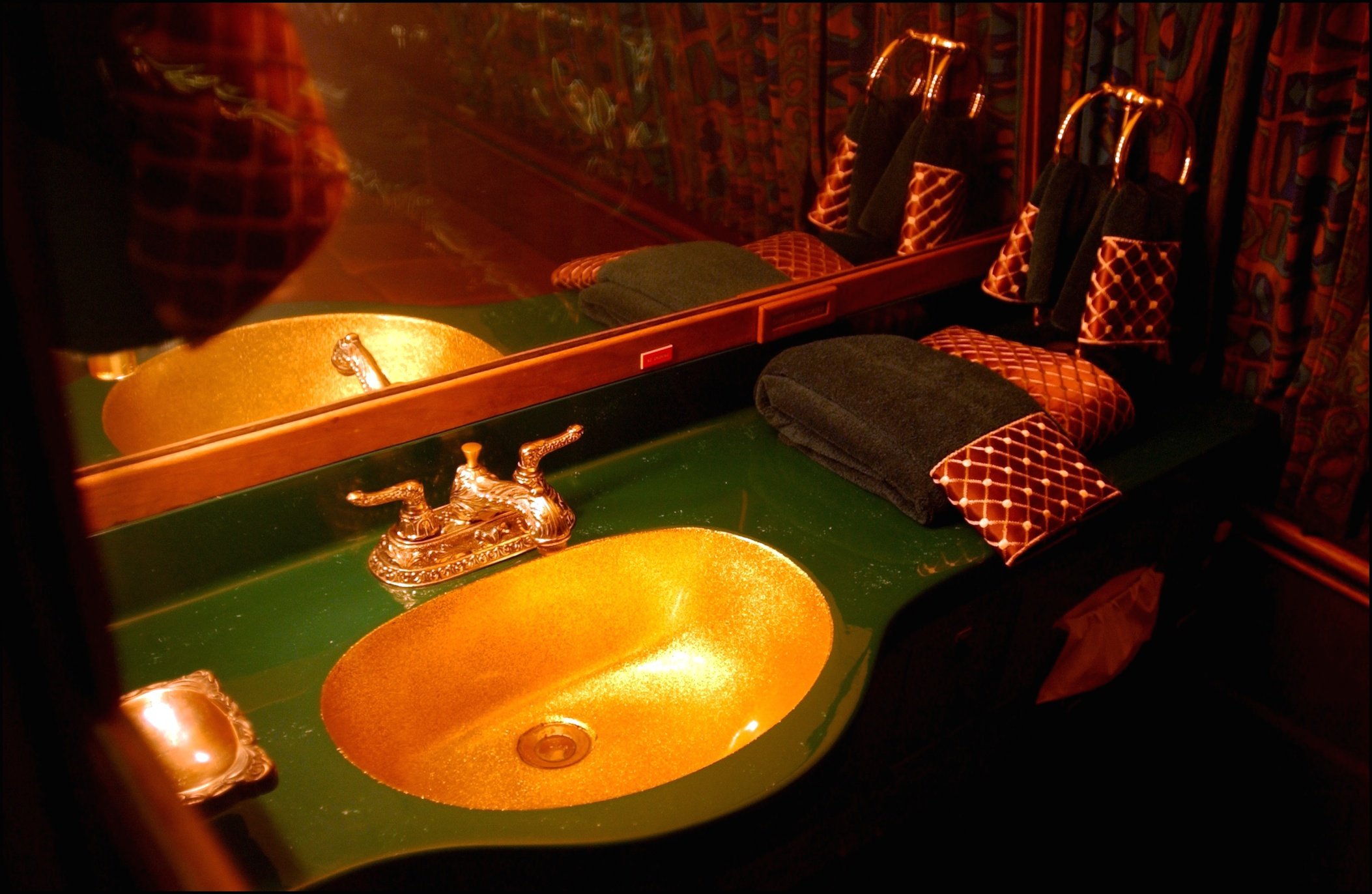 Presley's Graceland bathroom holds a number of memories, both happy and sad, for Alden. While it was the location of her marriage proposal, it's also where she found Presley when he died.
"Just after 2 p.m., I awoke and walked into Elvis's bedroom in search of him," The Mirror notes Alden wrote in her book. "The bathroom door was cracked open a little. I knocked on the door and said, 'Elvis?' There was no answer. Slowly opening the door, I peered in and saw Elvis on the floor. I stood paralyzed. Elvis looked as if his entire body had completely frozen in a seated position then fallen forward."
Alden was heartbroken over Presley's death, but she holds fond memories of him in her heart. Alden then married Ronald Leyser in 1991, but there's no doubt she still thinks about her whirlwind romance with The King from time to time.
Check out Showbiz Cheat Sheet on Facebook!