How 'I Love Lucy' Inspired 'That '70s Show'
Many people might be surprised to know I Love Lucy majorly influenced That '70s Show. Find out how the iconic 1950s sitcom impacted the modern-day series about a group of teens in the 1970s.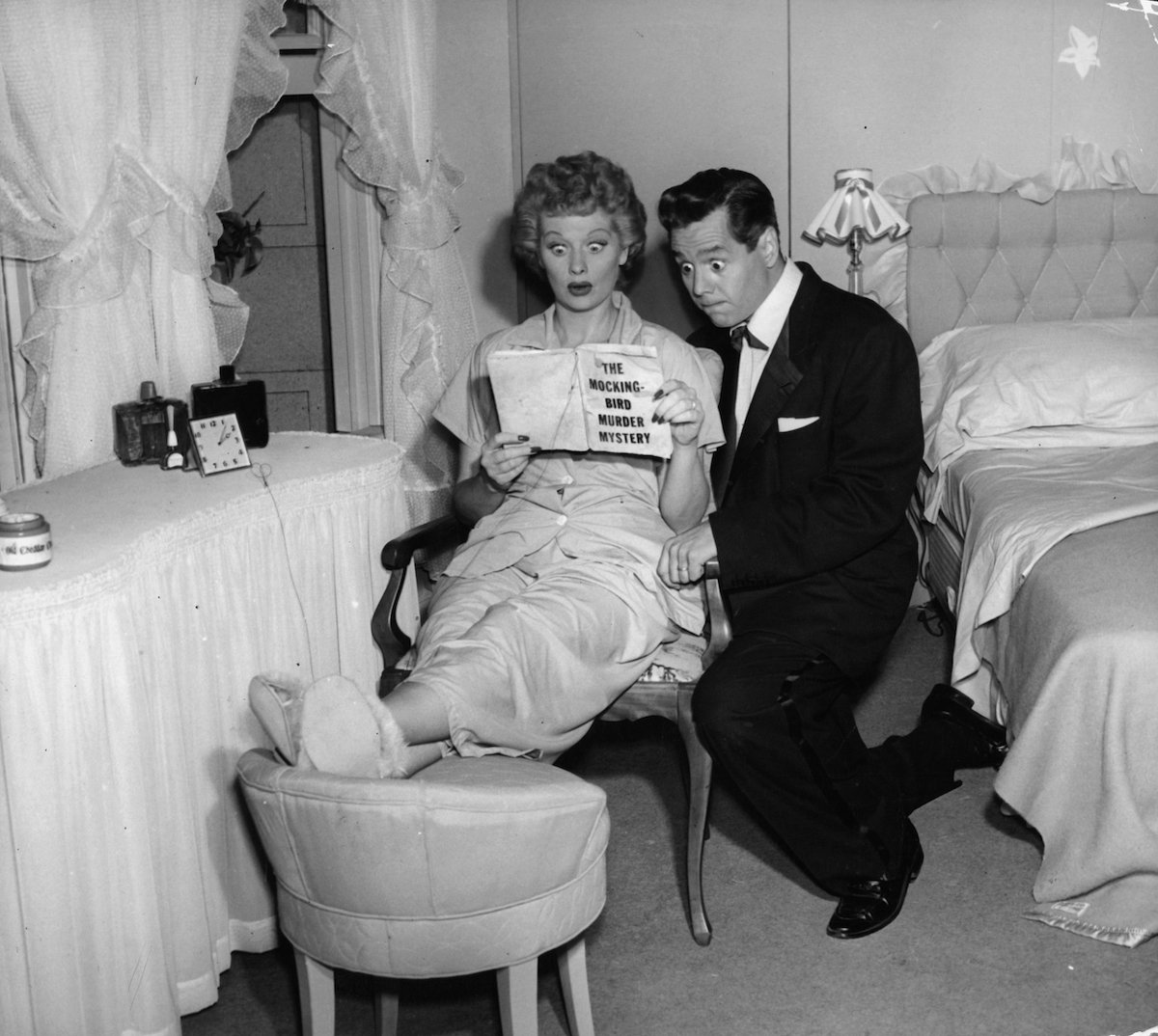 'I Love Lucy' made Lucille Ball and Desi Arnaz stars
I Love Lucy aired for six years, running six seasons on CBS with 180 half-hour episodes. The series starred Ball and Arnaz, who were married on and off the screen.
During the show's run, the sitcom climbed to No. 1 in the United States. At the time, this was unheard of for a show featuring a female comedian as the lead. The sitcom made Ball and Arnaz household names. Even today, their imprint on the entertainment industry remains.
RELATED: Why Don't 'I Love Lucy' Fans Want Nicole Kidman Playing Lucille Ball in 'Being the Ricardos'?
As stated in the Lucy Desi Museum's mission statement, I Love Lucy has the "healing power of love and laughter" that is the "driving force that makes Ball and Arnaz TV favorites for people of all ages."
Eric Forman's grandmother called Fez 'Desi'
Wimer Valderrama played Fez on That '70s Show, the hilarious transfer student who wanted nothing more than to fall in love.
Throughout the series, Fez's origins are unknown. Not knowing where he is from or even how to pronounce his real name, the stars of That '70s Show bestow a nickname upon the character. Fez is an anagram that stands for "Foreign Exchange Student." Writers took some creative liberties with the spelling.
The teens of Point Place, Wisconsin, address Valderrama's character as Fez throughout the entire series, but Forman patriarch Red Forman (Kurtwood Smith) used several other names for him. Instead of calling him Fez, Red addressed him using cultural reference like Hadji, Tonto, and Ahmad. And in one episode, Eric's (Topher Grace) grandmother referred to Fez as "Desi," as in Arnaz.  
Playing Fez was important to Wilmer Valderrama
Valderrama is from Venezuela. When he landed the role of Fez on That '70s Show, he couldn't have been happier. He was representing people of color on a national program.
"I've had a lot of people come up to me and say 'When I saw [Fez] on television, I felt like I existed,'" Valderrama explained to Yahoo, continuing:
I remember when I got That '70s Show, it was a big deal for my family and a big deal for me. But I really didn't know what it represented. I didn't know that eventually [Fez] was going to be representing so many of us, coming to a country to learn a culture and to assimilate.
Today, Valderrama is widely regarded for his role on NCIS. But when he was playing Fez in the late '90s and early 2000s, Valderrama was channeling energy from yesteryear.
'That '70s Show's Fez is based on Desi Arnaz
As one of the first and most iconic roles on television with an accent, Arnaz was an inspiration to Valderrama when he was cast as Fez on That '70s Show. The Cuban native and I Love Lucy star sparked something within Valderrama and helped shape the character.
"When I saw Desi Arnaz on television, with an accent, being as Latino as he really was, I felt like I could do it myself, I felt that I could be me," he explained to the outlet. Ironically, Arnaz also helped Valderrama in other ways, like teaching him the English language.
"I learned how to speak English by watching Desi Arnaz in I Love Lucy, and I'm totally convinced that's why I still have an accent!" he concluded.