'How I Met Your Father' Season 2 Could Begin Filming As Soon As This Summer
The golden age of the reboot might be waning, but Hulu is attempting at least one more with How I Met Your Father, a spinoff from CBS' How I Met Your Mother (HIMYM) which aired in 2005 until 2014. 
The new series just wrapped its 10-episode Season 1, but the show's creators are already talking about Season 2 filming kicking off this summer. If that timeline stays on track, viewers could be able to watch the second season before the end of the year.
Hulu's 'How I Met Your Father' is a spinoff of the hit CBS sitcom 'HIMYM'
Hulu seeks to bring fan-favorite HIMYM from its mid-2000s popularity into the current era with How I Met Your Father, which follows a similar trope of optimist-in-love Sophie (Hilary Duff) on her quest to meet The One — similar to Ted Mosby's journey in the original show. She's joined by a cast of five other new friends she makes along the way, and narrates the group's escapades as told from the year 2050 (played in the future by Kim Cattrall.)
HIMYF is set in New York in 2022, which at first glance might seem to put it past the reach of the original show. However, HIMYM's many flash-forward scenes make it possible for a fair amount of potential character overlap — including the cameo Robin Scherbatsky (Cobie Smulders) makes in the HIMYF Season 1 finale.
Hulu is pushing for Season 2 of 'HIMYF' quickly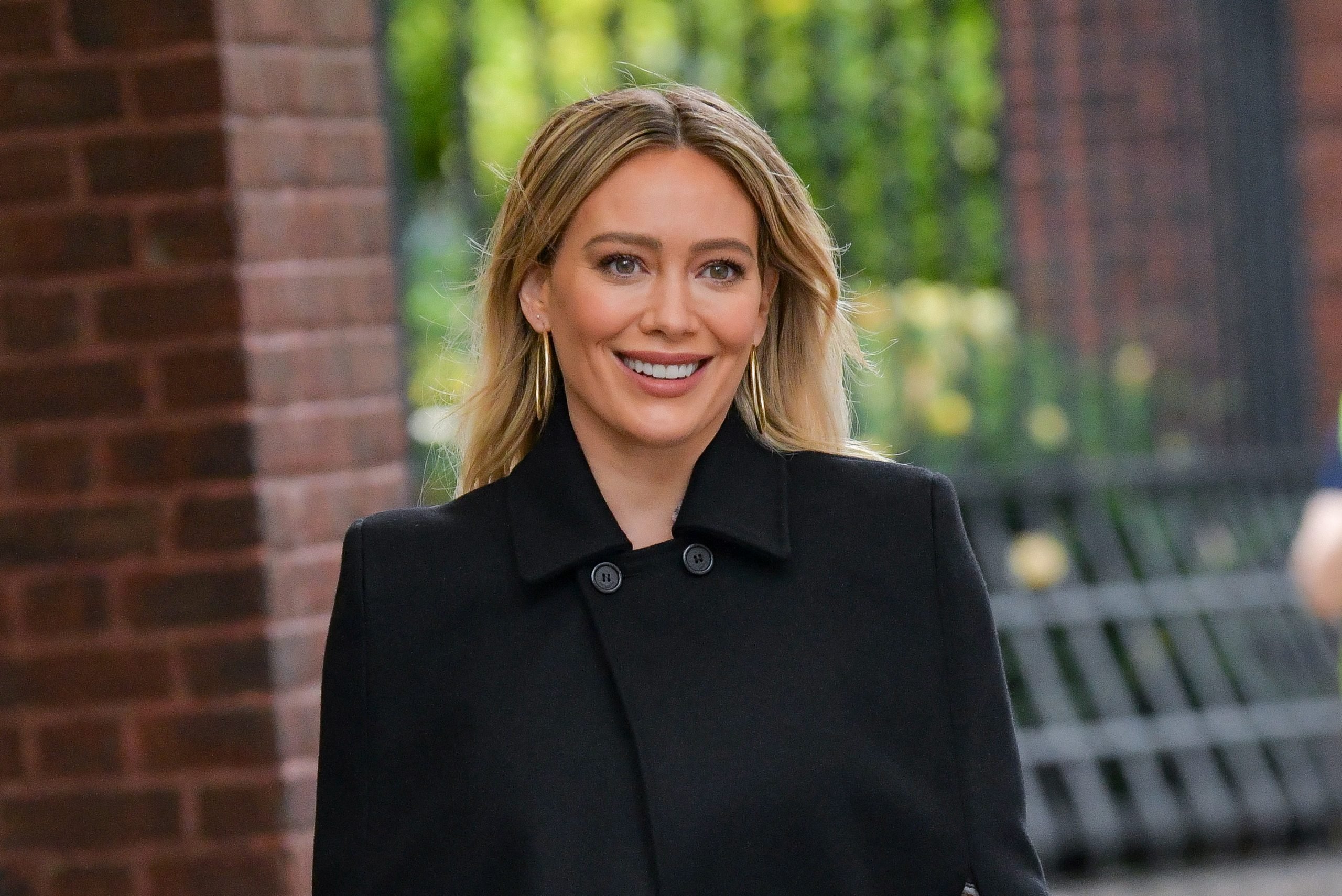 In February Hulu renewed HIMYF for a much longer Season 2, ordering 20 episodes for the sophomore effort. The show is Hulu's first multi-camera comedy, TVLine reports, and apparently, the streaming giant wanted to give a big vote of confidence for the show's future potential. 
HIMYF creators Isaac Aptaker and Elizabeth Berger told TVLine in a later interview that they are "hoping to be back in production" on the show's second season as soon as "this summer." Aptaker and Berger are currently co-showrunners on NBC's This Is Us, which wraps its sixth and final season in May. When the curtain closes on the Pearson clan, the showrunners can put renewed focus on what's next for HIMYF.
The show's creators didn't guarantee any release details for the next HIMYF installment, but Berger told TVLine that Hulu "wants us back on the service sooner than later."
The quick filming schedule could be to quell Season 1 critics
Aptaker and Berger are excited about what an expanded number of episodes could do for HIMYF. According to Berger, they have plenty of fodder they weren't able to use in Season 1 because of the shorter number of episodes. The two are also hoping to have more stand-alone episodes that allow the characters to develop more deeply, rather than rush the plot along.
"It will give us a chance to let our mystery breathe, and to do episodes that are more about everybody hanging out and having a crazy night together," Aptaker told TVLine.
Hulu seems to have all the confidence in the world in the potential of the show, but critics and viewers alike have largely panned the show's debut season. Critics on Rotten Tomatoes gave Season 1 a measly 36% approval rating. Viewer ratings are only slightly better at 54%. The Hollywood Reporter called it a "pale imitation" of its predecessor. It was also dubbed "one of the more downright disorienting series in recent memory," by Variety, thanks to its references to modernity that still feel a bit stale. 

It's entirely possible that the quick jump to Season 2 could give the cast a chance to endear themselves to fans and overcome the initial stumbles. As it stands, the show still has plenty of fans who were thrilled with the news that Sophie will have at least 20 more episodes to tell her son about how she met his father. "That's awesome! It's still early, but I think this show could be something," one fan wrote on Twitter. Others wrote that it was a satisfying follow-up to HIMYM. And given that HIMYM viewers stuck around for nine seasons, current fans could be in for a legen — wait for it — dary run, too.