'How I Met Your Mother' Almost Snagged a 'Big Bang Theory' Legend to Play Barney
How I Met Your Mother and The Big Bang Theory helped bolster CBS's sitcom lineup around the same time. While functionally different series, the former about one man's relationship journey and the latter showcasing the lives of geeky friends, they almost had a different tone. In 2005, Jim Parsons was still a relatively unknown actor. As such, he took an audition that may have changed his life had he gotten the role but ultimately proved better because he didn't. 
What is 'How I Met Your Mother'?
According to its page on Fandom, How I Met Your Mother tells Ted Mosby's story, a future father played by Josh Radnor and voiced by Bob Saget in the series narration from the future. While we never actually meet the titular mother — the series ends by admitting that the children's mother, Tracy, died when they were children — it showed the relationships Ted built with her and others along the way.
From Ted's muse, Cobie Smulders' Robin, to his married friends, Jason Segel and Alyson Hannigan's Marshall and Lily, Ted's story is one of love, separation, death, pain, and happiness. However, on the other side of everything is his friend Barney. Barney helped reestablish Neil Patrick Harris as television royalty, although it was almost much different. 
Who is Barney Stinson?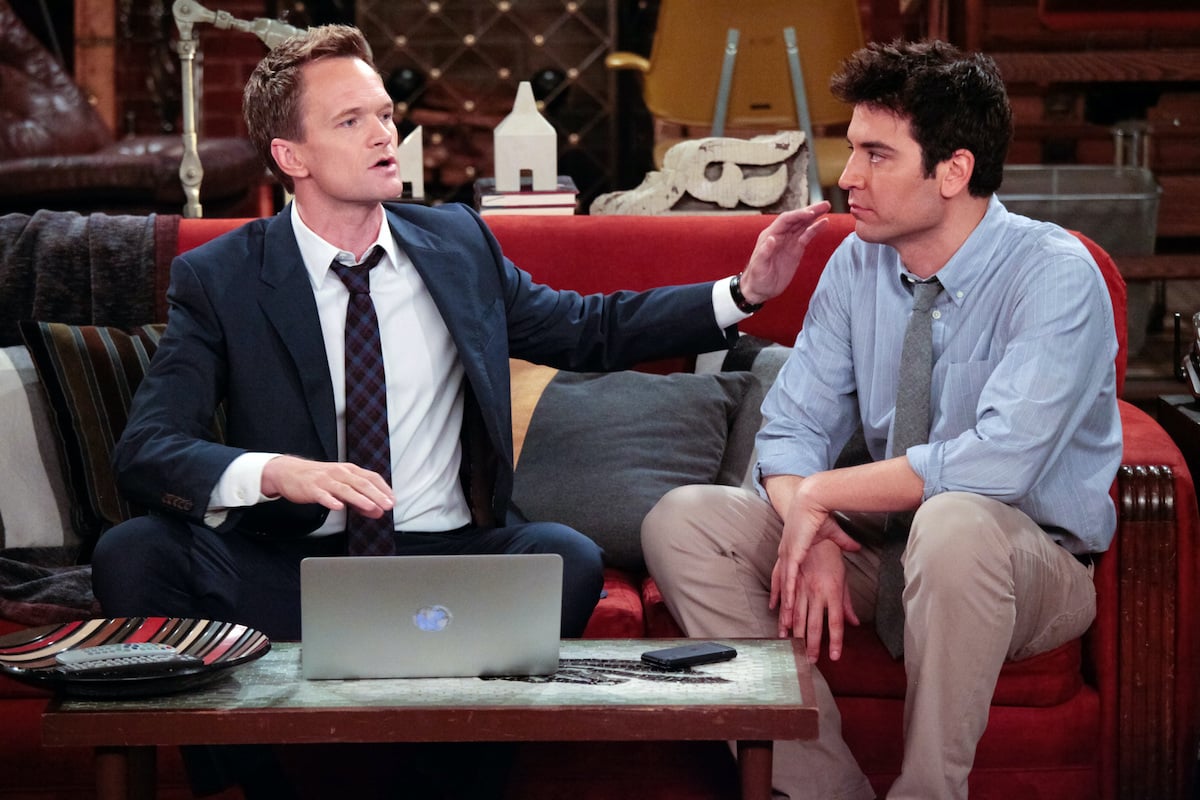 Barney met Ted in the years leading up to the series premiere. Played by Neil Patrick Harris, Barney is a womanizer, a narcissist, and a non-committal deadbeat with a heart of gold that's hidden deep inside. We learn that Barney is a product of a toxic relationship that turned him into the monster that he is today. 
At the time of its premiere in 2006, Harris was a stage star who had made his name in childhood as the star of Doogie Howser, MD. While a recent cameo in the Harold and Kumar Go to White Castle helped kick off his resurgence, How I Met Your Mother proved that he was more than a nostalgia act. However, had another CBS star gotten the role, everything could have changed. 
Jim Parsons nearly played Barney
When producers were looking for Barney, Harris was not a shoo-in for the role. At the time, an aspiring actor named Parsons auditioned for the role.
Parsons, who would break into the cultural lexicon not long after The Big Bang Theory's success, took an audition for Barney, the womanizing narcissist, before realizing that it was not a good fit. He spoke about it with Yahoo!
"It was one of the stranger experiences of my life. Because you know how it is to audition for things," Parsons told Yahoo! "They come out with character breakdowns and stuff, and on this one, it specifically said: "Barney, a big lug of a guy." And I remember thinking, I got it and was like, 'Who the hell looked at me and thinks 'big lug of a guy?'" And it wasn't offensive, I thought, 'This is silly.'"
He didn't get the part. Luckily for all parties involved, Sheldon was the role that he was born to play. How I Met Your Mother brought Harris back into the limelight for the first time since his Doogie Howser days. However, it's not only a story of a missed casting opportunity but also the importance of landing in parts that let an actor showcase their talent. 
Parsons may not have known about Big Bang Theory at the time, but if he'd gotten the part on the other sitcom, neither might have worked as well as they did. Both are among the most popular sitcoms in CBS's recent history. While Parsons is onto different things, Sheldon Cooper's legacy remains with the hit series Young Sheldon. 
Still, if one or two things had gone the other direction, perhaps we'd be watching Young Barney, instead.