'How I Met Your Mother': Barney's Mysterious Job Brings in a Wild Amount of Money
After nine seasons, How I Met Your Mother ended its run in 2014. But Ted Mosby's (Josh Radnor) epic tale raised a lot more questions than just how he met the mother of his children. For instance, the "legendary" CBS TV show never addressed how much Barney Stinson (Neil Patrick Harris) makes. Thankfully, one devoted fan took it upon themselves to find the answer.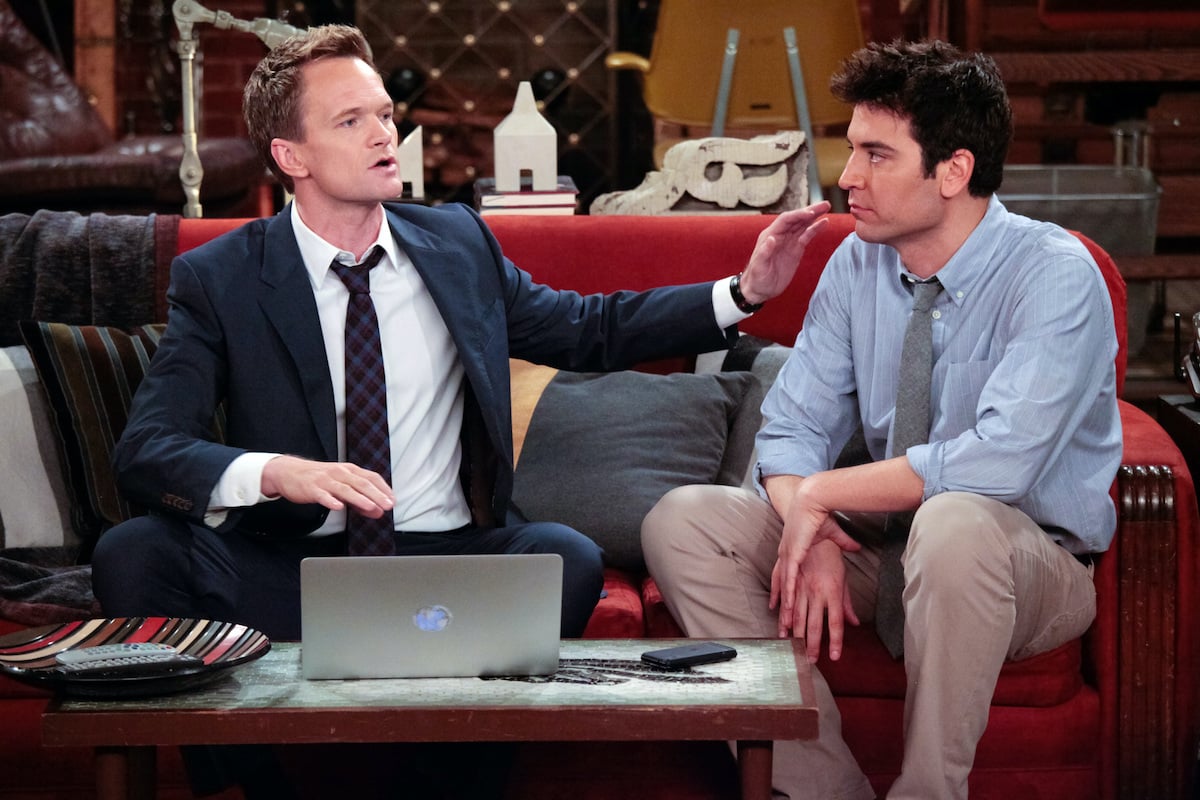 Neil Patrick Harris stood out among the 'How I Met Your Mother' cast
From the outset, Harris captured the lion's share of the attention for the show. He and co-star Alyson Hannigan were the only truly recognizable faces in the cast. And Harris had just reinvented his image a year before How I Met Your Mother debuted in 2005. In Harold and Kumar Go to White Castle, he delivered a scene-stealing performance as his fictional self.
That over-the-top appearance certainly keyed up his role as the womanizing — and by today's standards, wildly offensive — Barney Stinson. Suddenly, Harris was everywhere again. And despite the show positioning Ted as the main character, Barney became more of a focus over the years. As How I Met Your Mother evolved, fans became curious about the character, leading the show's creators to flesh him out more. 
Barney Stinson makes way more money than fans realize
Though fans don't know what happened to Barney after 2021, they do learn a lot about his personal life on How I Met Your Mother. In fact, his half-brother James (Wayne Brady), mother (Frances Conroy), and biological father (John Lithgow) all become recurring characters. And of course, he starts an on-again/off-again romance with Robin (Cobie Smulders). 
But Barney's career also became one of the show's most prominent running gags. After all, his luxurious apartment and an endless supply of tailored suits indicated he had deep pockets. So one fan of How I Met Your Mother crunched the numbers to find out just how much Barney made at his mysterious job. And the results are way more impressive than fans likely imagined.
The Reddit user assessed how many suits Barney owns to determined his annual salary. They also take into account evidence from the show to estimate how many suits he purchases each year and the cost of each one. In the end, the How I Met Your Mother fan concludes that Barney brings in roughly $1.2 million a year. Of course, there's a ton of risk involved in his job.
What is Barney Stinson's job on 'How I Met Your Mother'?
Throughout nearly How I Met Your Mother's entire run, Barney would only answer with a dismissive "please" whenever asked about his specific job. Yet, the show ultimately dropped that bit in its final season. In the season 9 episode "Unpause," Barney drunkenly reveals that his job is to "P.L.E.A.S.E." (i.e., "Provide Legal Exculpation and Sign Everything."
Essentially, his employer is setting Barney up as the legal scapegoat for all its corrupt activities. However, Barney gets the last laugh in the end. As it turns out, it's all part of a long revenge plot against his boss, who stole his girlfriend many years earlier. In an instance, How I Met Your Mother turned a running joke into a major story point, as it had many times over the years.