'How I Met Your Mother' Fired Alyson Hannigan's Real-Life Daughter From Playing Her On-Screen Child
Alyson Hannigan's daughter was let go from playing her real-life daughter on 'How I Met Your Mother.'
The hit CBS series How I Met Your Mother ran on the mystery behind who the title's mother was. However, when one of its stars, Alyson Hannigan, had a real-life kid on her own, she tried to turn the series into a game of 'How To Meet My Children.' Unfortunately for her, the plan backfired. Hannigan spoke about the humorous ordeal in a piece for Huffington Post.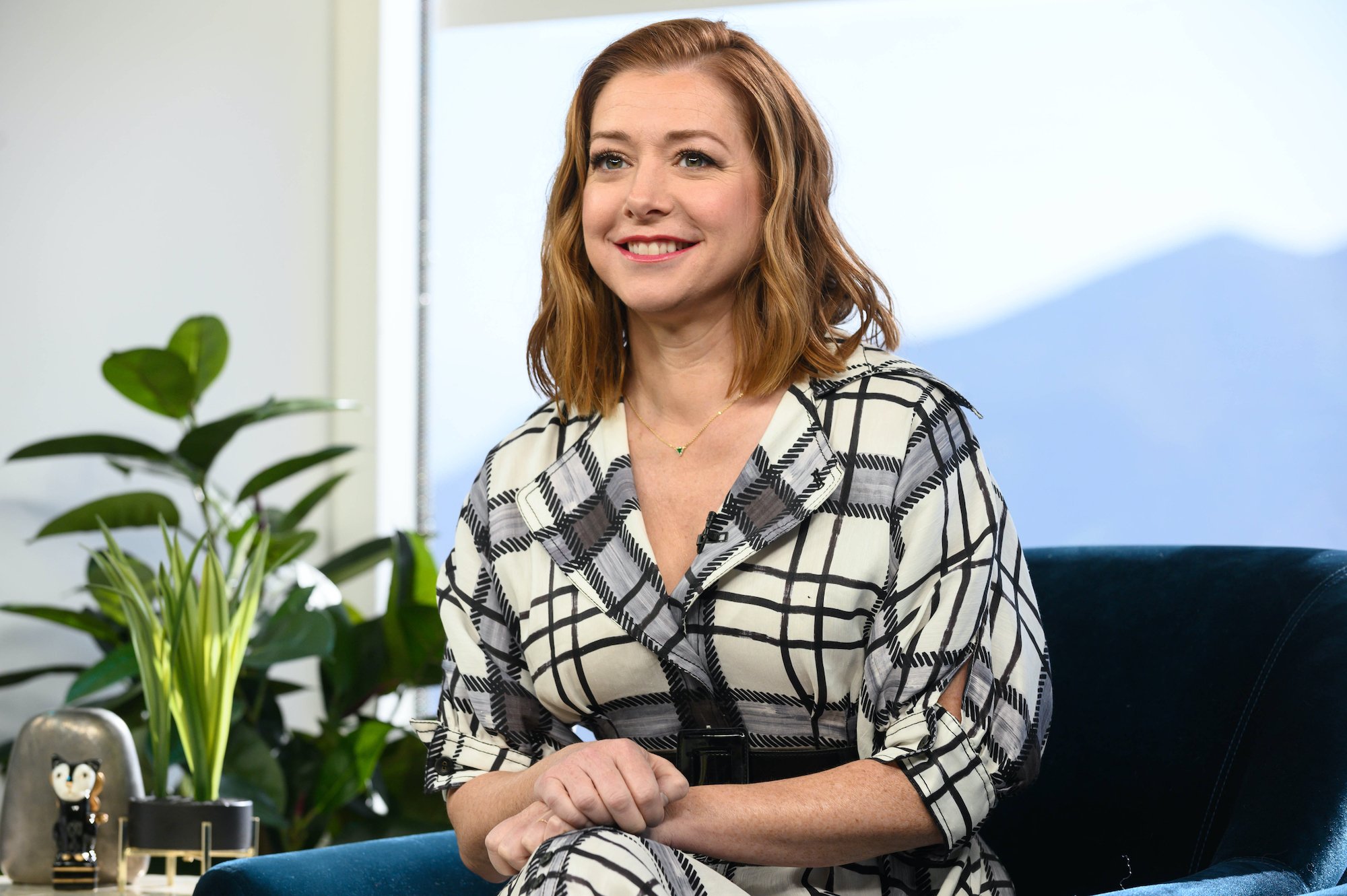 'How I Met Your Mother' is a popular sitcom 
How I Met Your Mother is the story of how Josh Radnor's Ted Mosby met the mother of his children. The elderly Ted, inexplicably voiced by Bob Saget, narrates the beginning and end of every episode.
The series follows Ted and his friends as they guide their way through love, life, and romance. His best friends, Marshall and Lily, are played by Hannigan and funnyman Jason Segel. They are by his side throughout his journey.
The show eventually did answer the question, but throughout its run, it covered themes of love both lost and found, family, death, and other hard-pressing issues that it was able to repackage into a lighthearted sitcom. Audiences loved it. It remained on the air for nine seasons before they finally learned that the mother, Tracey, died when they were too young to remember. 
While Hannigan's Lily wasn't the star of the show, she and Marshall's relationship helped add a realistic dynamic to the often wacky sitcom.
Who is Alyson Hannigan?
According to IMDb, Hannigan has been acting since she was still in grade school. As an unknown bit actor, she made her big debut in Free Spirit, a single-season television series in which she played Jessie Harper. After the series was canceled, Hannigan appeared in small guest roles on Touched by an Angel and similar television shows.  
Her come-up finally happened in 1997, when Buffy the Vampire Slayer premiered and gave her the career that she's still building on today. After Buffy's success, Hannigan also became a big-screen draw, appearing in every American Pie movie as Michelle. However, her most recent success came on How I Met Your Mother, which she was on for nine years and over 200 episodes. 
Well into the series' run, however, she tried to give some work to the next generation of Hannigan. 
No nepotism allowed
Hannigan met her husband, Alexis Denisof, while they were making Buffy the Vampire Slayer. The couple remains in love two decades later. They are the proud parents of two daughters, Satyana and Keeva, whom Hannigan frequently showcases on her Instagram page and in interviews about where she is in her career. 
Bitten by the acting bug herself at an early age, Hannigan thought it might be fun to give one daughter a chance to appear on How I Met Your Mother when her on-screen character had a kid in the show. While Hannigan did not say which one it was, she claims that it did not go according to plan. Instead, she realized that just because she was attached to the show, it didn't mean she could cast whoever she wanted. 
"They fired my kid from that role. She was gonna be the baby, but [producer] Carter Bays was like, 'Nope. She's too old,' and she got replaced," Hannigan told Huffington Post. "I was like, 'You fired my child. First of all that's ageism. I don't think you're allowed to fire her because she's too old."
This might seem like behind-the-scenes drama, but Hannigan made it into a joke that seemed more extreme than it was. Yes, the child was too old, and Hannigan took this to heart. It truly shows how Hollywood parents also have to try to get creative when balancing their life as parents with their life as actors. 
Hannigan's daughters may or may not follow their mother into show business. However, their screen debuts may have to wait. With the series off the air, Hannigan is back to making movies. Who knows, maybe one of them will feature a pair of familiar faces that did not make it onto her previous sitcom.