'How I Met Your Mother' Once Hilariously Confronted 'Friends' Comparisons
Fans love to pit movies and TV shows against each other. And the rivalry between fans of Friends and How I Met Your Mother is one that has been going for years. Fans have often compared and contrasted the two comedy series. But the latter TV show, How I Met Your Mother, once directly addressed its comparisons to Friends.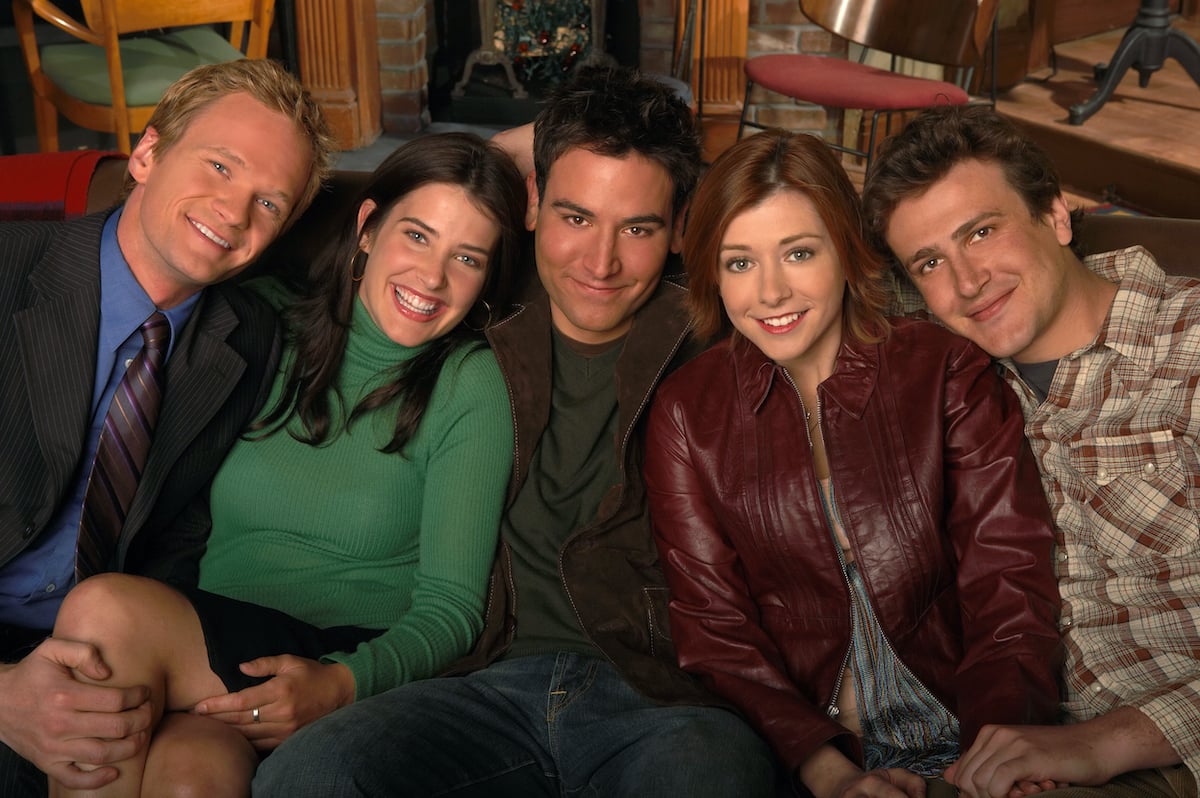 Some fans love to pit 'Friends' versus 'How I Met Your Mother'
To be fair, there's a lot of reason for fans of each show to draw comparisons. Both Friends and How I Met Your Mother revolve around a group of close friends in New York City. The shows each delve into the personal and professional struggles their respective gangs face. And the romantic situation among the circle of friends often gets very complicated.
Just as Family Guy is often criticized for covering similar ground as The Simpsons, Friends fans decry how How I Met Your Mother ripped off the earlier show. Certainly, there are a ton of glaring similarities between the shows, including key character relationships that feel directly lifted. Moreover, How I Met Your Mother debuted in 2005, just a year after Friends ended its 10-season run.
The 'How I Met Your Mother' cast once took a shot at the NBC hit
So it didn't take long for fans to make the Friends and How I Met Your Mother comparison. Likewise, it didn't take the latter show long to slip in a sly reference to Friends. In fact, How I Met Your Mother  called it out in the season 2 episode titled "Swarley."
As fans know, the HIMYM gang often frequents MacLaren's Pub. Along with the characters' various homes, the bar is perhaps the most important setting on the show. But "Swarley" opens with the group looking bored in a coffee shop.
As Ted (Josh Radnor) and Marshall (Jason Segel) stare blankly, Barney (Neil Patrick Harris) makes the dig with just one line. "Hanging out at a coffee place not nearly as much fun as hanging out at a bar," he says, as the other men agree. It's a quick moment but one pointedly aimed at Friends' signature hangout, Central Perk.
Some viewers soured on 'HIMYM' after its divisive series finale
Although fans still argue over which show they prefer, the rivalry between Friends and How I Met Your Mother took a turn in 2014. That's when the latter show came to an end after nine seasons. And even for some longtime fans, the HIMYM series finale turned out to be a disappointment.
After so many years promising answers, How I Met Your Mother undermined years of storytelling in a single episode, some fans claimed. The divisive reception to the finale even led producers to include an alternate ending on the season 9 home video release.