'How I Met Your Mother': These 3 Characters Were Based on Real People
With a spinoff in the works, the fan-favorite 2000s show, How I Met Your Mother is back on everyone's radar. The nine-season show saw enormous success during its run and one of the reasons it was so beloved was because of its characters. It doesn't come as a complete shock then that there was some real-life inspiration behind those characters. Want to know which characters resembled real people? Let's find out.
What makes 'How I Met Your Mother' characters special?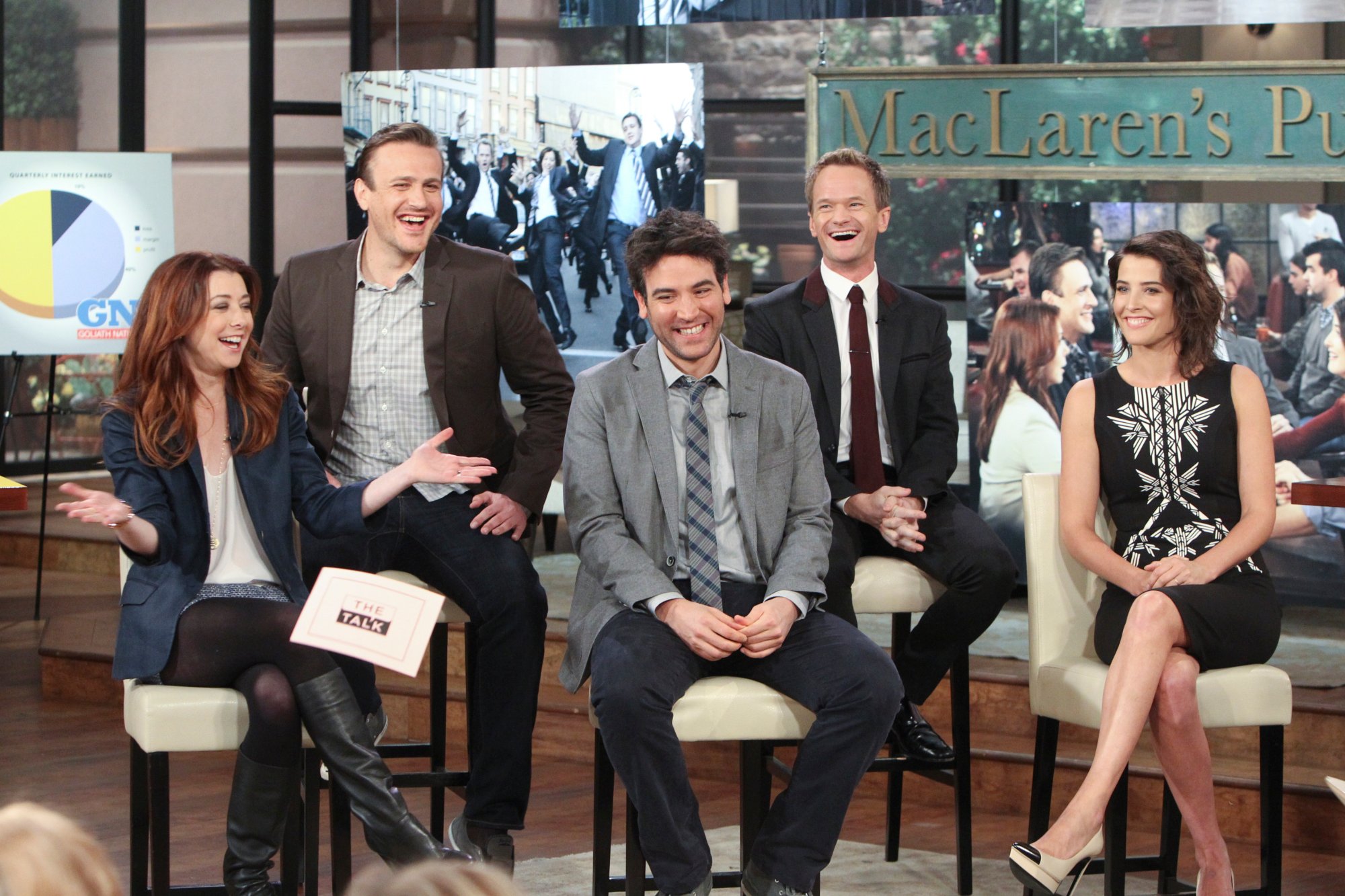 Five friends in New York City of the mid-2000s, hoping to find success, love, and happiness. The characters in the show, Ted, Marshall, Lily, Barney, and Robin had unique and varied personalities — one never imitating the other. The characters were grounded in reality and at the same time had an idyllic side that also made them appear aspirational to viewers.
Whether it was Barney's quick wit and cynicism, which was only matched by Robin's sarcasm, or Lily's dual supportive and "puppet master" sides, each of the characters had traits that made them irreplaceable in the show. Ted's relentless quest to find love or Marshall's dream to become a lawyer — audiences related and felt for the characters like their own.
However, when the later seasons saw a downward trend in viewer ratings, a lot of it was attributed to character arcs that fans disagreed with, one of the biggest ones being the series finale. Nevertheless, the overall appeal of the show did not fade. More importantly, the characters, or at least their imprints from the initial seasons stayed with the viewers.
For that reason, to get to know that the show's creators Carter Bays and Craig Thomas wrote Ted, Marshall, and Lily's characters based on real people makes the idea of lasting relationships that traverse many ups and downs together, more believable and makes the show more attractive.
Who are these characters based on?
Well, to write these roles, sitcom writers Bays and Thomas did not look for inspiration anywhere but inward. Ted's character is based on Bays, while Marshall and Lily's characters are based on Craig Thomas and his wife Rebecca Thomas.
Bays and Thomas were friends from Wesley University and were also writing partners and bandmates. They decided to write about the time when, after graduating, both of them were in the city and Craig Thomas lived with Rebecca Thomas. As a result, the three characters have derived a lot from Carter, Craig Thomas, and Rebecca Thomas' lives.
In an interview with Cleveland Magazine, Bays admitted that he spent a lot of time on Thomas' couch lamenting about his single existence.
"I really wanted to get married," Bays said. "And as a single guy in New York, I felt that was not the normal experience."
Even the more painful parts of the show, for example, when Lily broke up with Marshall for a short time, leaving him miserable, also had some basis in real-life events that happened in the trio's life.
When Bays and Thomas got greenlit at CBS for the sitcom, they began casting and one of the biggest demands came from Rebecca Thomas, who wanted Alyson Hannigan, of Buffy The Vampire Slayer fame, to play her in the sitcom. While Bays and Thomas did not have a particular preference, the actors that ended up playing their characters, Josh Radnor and Jason Segel, turned out to be great choices in the duo's opinion. Throughout their run, the cast and crew remained a close-knit bunch and it showed on TV.
What can we expect from the characters in the spinoff?
How I Met Your Fatheremulates its predecessor's story of a group of friends in New York City. It will be interesting to see how the characters in the new show relate or not relate to the old ones.
Looking back at How I Met Your Mother, its lovable (and real) characters, one wonders who, if at all, would the characters played by Hilary Duff and the other cast members be based upon?
Will they be as relatable and appealing as the five friends from the original show? That's all still left to be found out when How I Met Your Father premieres on Hulu.
RELATED: 'How I Met Your Mother': Neil Patrick-Harris' Real-Life Husband Had a Recurring Role in the Series