How is Rod Stewart Doing After His Cancer Diagnosis, Plus What's His Net Worth?
Find out why Rod Stewart is opening up about his recent cancer treatments, plus here's his net worth.
Sir Rod Stewart has been in the music business now for almost 60 years. With hits like Tonight's the Night, Do Ya Think I'm Sexy?, Young Turks, and You're in My Heart, Stewart has established himself as an unquestionable music legend.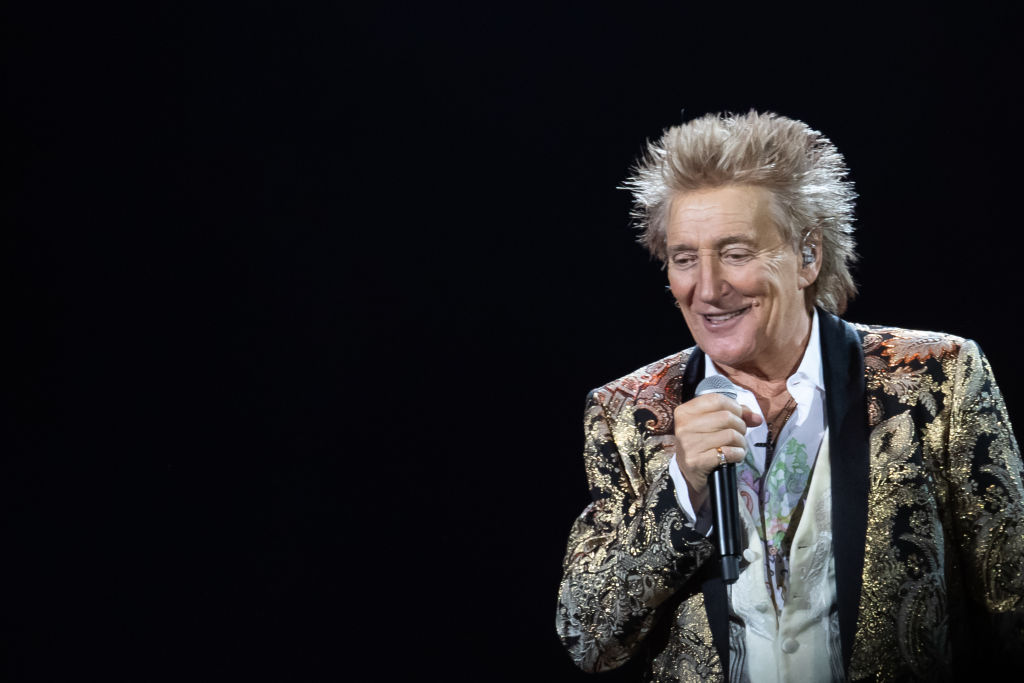 Find out why the 74-year-old is going public about his cancer diagnosis and treatment, and learn his net worth as well.
Stewart's cancer diagnosis – 'please, guys, finger up the bum, no harm done'
Stewart has been dealing with prostate cancer since 2016 and was told it was in remission this past July. He appeared today on the program Loose Women to discuss his ordeal.
"We were absolutely shattered, but I had this marvelous specimen of a woman by my side to get me through it," he said referring to his wife, Penny.
Stewart didn't stop touring or making music during his treatment; in fact, the singer feels working helped him get through it.
"I worked for two years knowing it was there. You can't dwell on it. Be confident and let God take care of the rest."
He also urged men to stop putting off getting their prostates checked.
"My dad never went to the dentist and he died with no teeth. Please, guys, finger up the bum no harm done."
How many times has Rod Stewart been married?
The English superstar has walked down the aisle three times.
His first wife was Alana Hamilton, who the artist was married to from 1979 to 1984. Hamilton said of their marriage, "Between his touring and the recording, playing soccer and the late nights out with the boys, I started to feel that everything came before me and the children."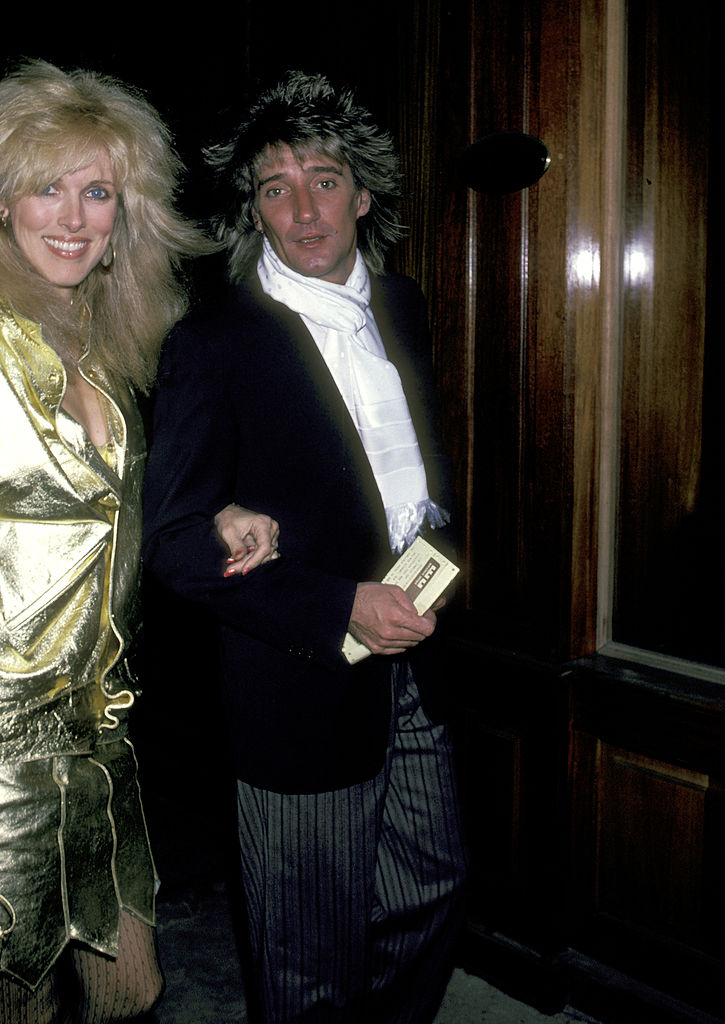 In 1990, Rod married Rachel Hunter. She left Stewart in 2006 due to, as Hunter tells it, her feeling smothered in the marriage. She was only 21 when she married the 45-year-old Stewart.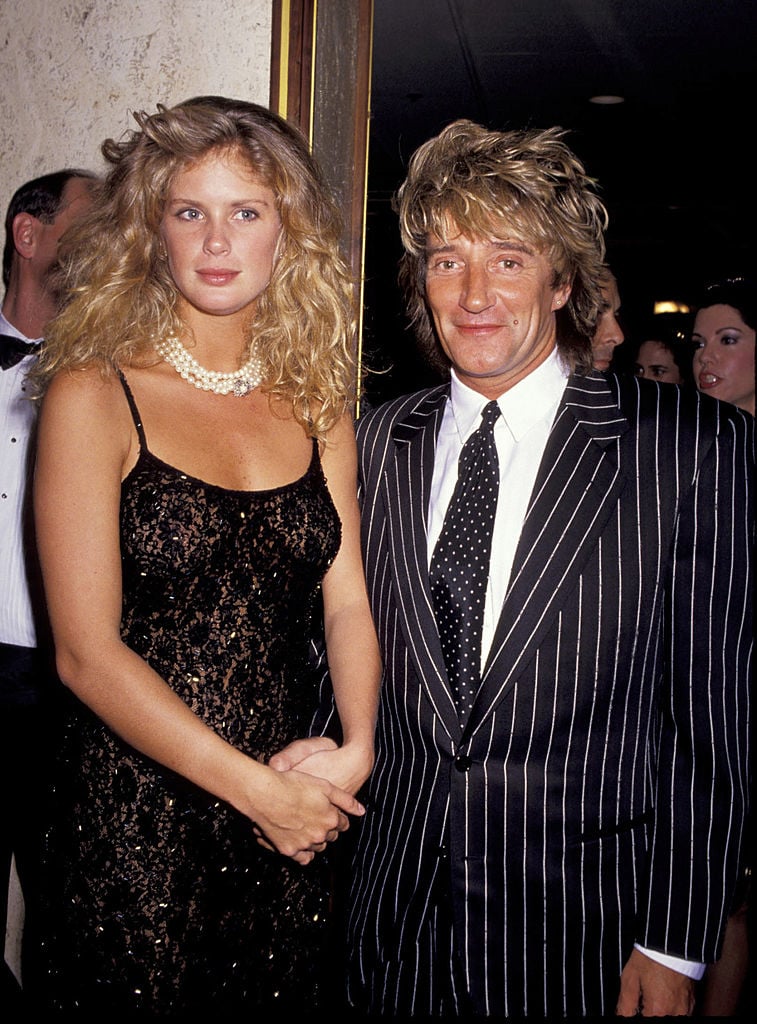 "I'd become so cosseted I was too scared to do anything for myself," The Daily Mail reported Hunter as saying. "Like lots of women who marry young and find themselves mothers by the time they're 25, I felt I no longer had an identity. I was just nothing."
Finally, in 2007, Stewart and Penny Lancaster were wed, and they are still going strong.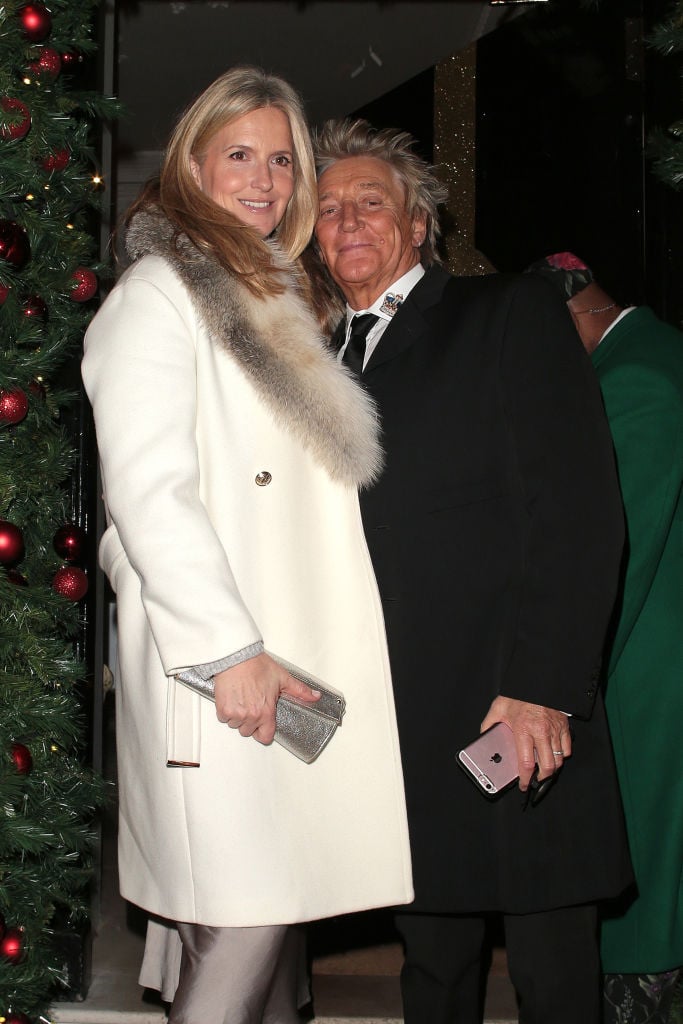 The English artist has eight children from all of his marriages and past relationships.
The singer's net worth
Stewart's net worth is an impressive $240 million, according to Celebrity Net Worth.
Knighted by Prince William in 2016, Sir Roderick opened up to The Mail about his kids' suspicions that his third wife, Penny Lancaster, had just married him for his bags of money. He said that eventually, his wife was able to win his kids over.
"Penny's great," he said. "She's very grounded, but I don't want to say normal because she's extraordinary. She keeps the family together."
"When she first came into my life, the older kids were very suspicious. 'Another bird trying to get her hands on Dad's money. Less for us'."
"It was that sort of thing," he added. "But she won them all over. And now they all look to her for advice — especially the girls. She doesn't beat about the bush."
Read more: 1980s Musicians You Probably Didn't Know Were Still Making Music