How Jennifer Aniston Is Dealing With Unvaccinated People in Her Life
Jennifer Aniston is a superstar who is known and loved around the world. Best known for her work in the iconic TV show Friends, Aniston has appeared in a number of popular movies, including Marley & Me, Horrible Bosses, Just Go With It, Bruce Almighty, and Office Space.
These days, Aniston is as powerful as ever, making new and surprising career decisions every year. Aniston has made headlines as much for her personal life as for her movies, and in a recent Instagram story, the actor made a sly remark about what she considers to be a deal-breaker in a relationship.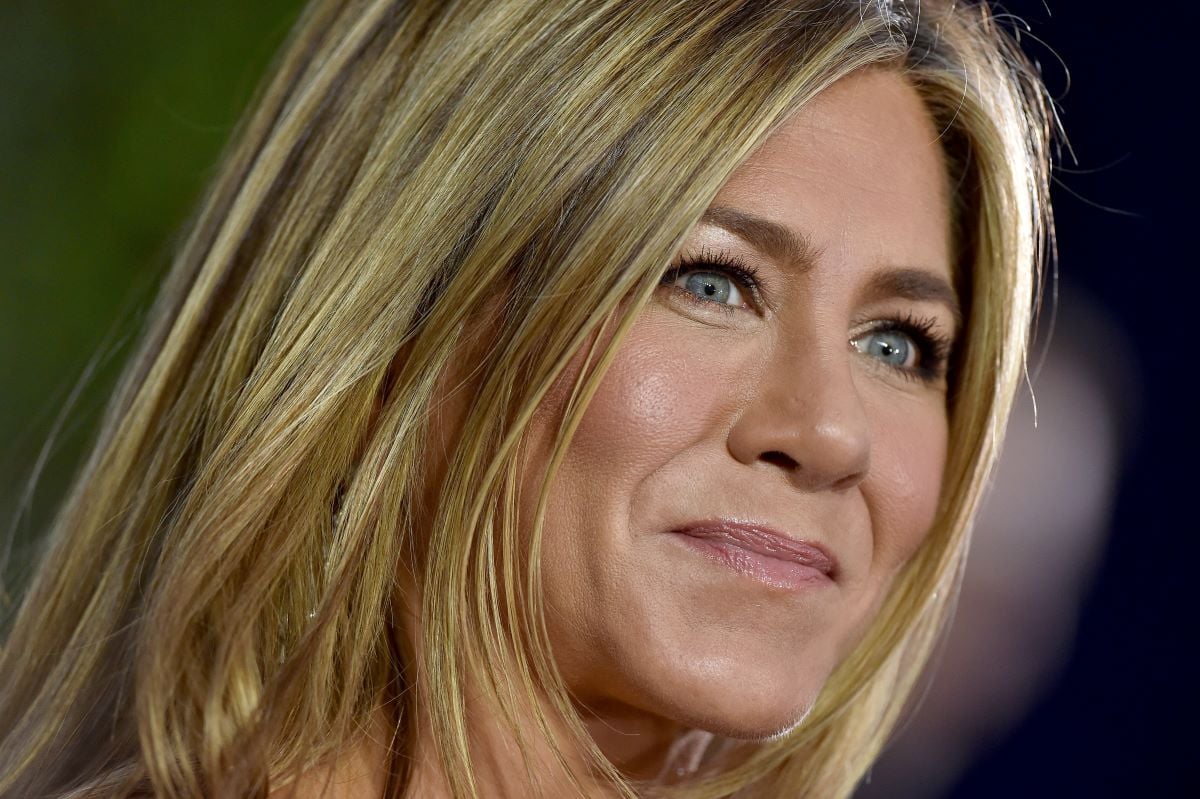 Jennifer Aniston is a popular actor
Jennifer Aniston was born in 1969, to actors John Aniston and Nancy Dow. Raised surrounded by the entertainment industry, Aniston knew from an early age that she wanted to be an actor.
Still, Aniston had to work hard to achieve her success, and all throughout the '80s, she appeared in a string of unmemorable, smaller roles. In 1994, Aniston landed a role in the brand-new TV show Friends, playing the character Rachel Green.
Aniston was shot to worldwide fame after the show debuted, with viewers gravitating to the series, and to Aniston's character in particular. Friends ran on television until 2004 and made history as one of the most popular shows ever.
Aniston was able to make an effortless transition to film stardom after making it big in Friends, and by the early 2000s, she was one of Hollywood's biggest stars. These days, Aniston remains a force to be reckoned with at the box office, a star who has proven her ability to act in everything from comedic roles to heartbreaking dramas.
What is her relationship dealbreaker?
Jennifer Aniston knows that the public has a rabid interest in her personal life, but she has always managed to keep a sense of humor about it. Recently, the actor took to her Instagram stories to post some snippets of a documentary about the singer and actor Eartha Kitt. At the beginning of the clip that Aniston shared, a reporter asks Kitt "If a man came into your life, wouldn't you want to compromise?" Kitt responds, "Stupid. A man comes into my life and I have to compromise? You must think about that one again. A man comes into my life and you have to compromise? For what? For what?"
Aniston captioned the clip in her stories with a series of laughing emojis, slyly hinting that, while she might be willing to do many things in a relationship, compromising her career for the sake of a man is not something that she would ever consider. Clearly, the actor is doing just fine living life on her own terms.
Aniston also may refuse to be with someone who has not been vaccinated due to her slowly pushing them out of her life. Aniston stated during an interview with In Style, "And there's still a large group of people who are anti-vaxxers or just don't listen to the facts. It's a real shame. I've just lost a few people in my weekly routine who have refused or did not disclose [whether or not they had been vaccinated], and it was unfortunate."
Jennifer Aniston's high-profile relationships
Jennifer Aniston's relationships have often made headlines, especially after her highly-publicized divorce from Brad Pitt. After her divorce from Pitt, Aniston went on to date a series of eligible men, including Vince Vaughn, Paul Sculfor, and John Mayer. In 2010, Aniston started dating Justin Theroux, a fellow actor. The two hit it off and were married in 2015.
In 2018, Aniston and Theroux separated, amidst a swirl of rumors and controversy. While there have been some rumors that Aniston has reconnected with her ex, Brad Pitt, it seems as though the ageless actor is not currently dating anyone.
RELATED: Jennifer Aniston's Favorite Childhood Meal Sounds Super Comforting