How 'Jeopardy!' GOAT Ken Jennings Really Felt About James Holzhauer's Epic Run
Ken Jennings still holds the Jeopardy! record for most consecutive wins thanks to his 74-game streak in 2004. The Jeopardy! GOAT has watched several other champs competing on the game show with some threatening to break his record. When former champ James Holzhauer started making his way up the trivia ranks, Jennings was floored by the professional gambler's risky waging style.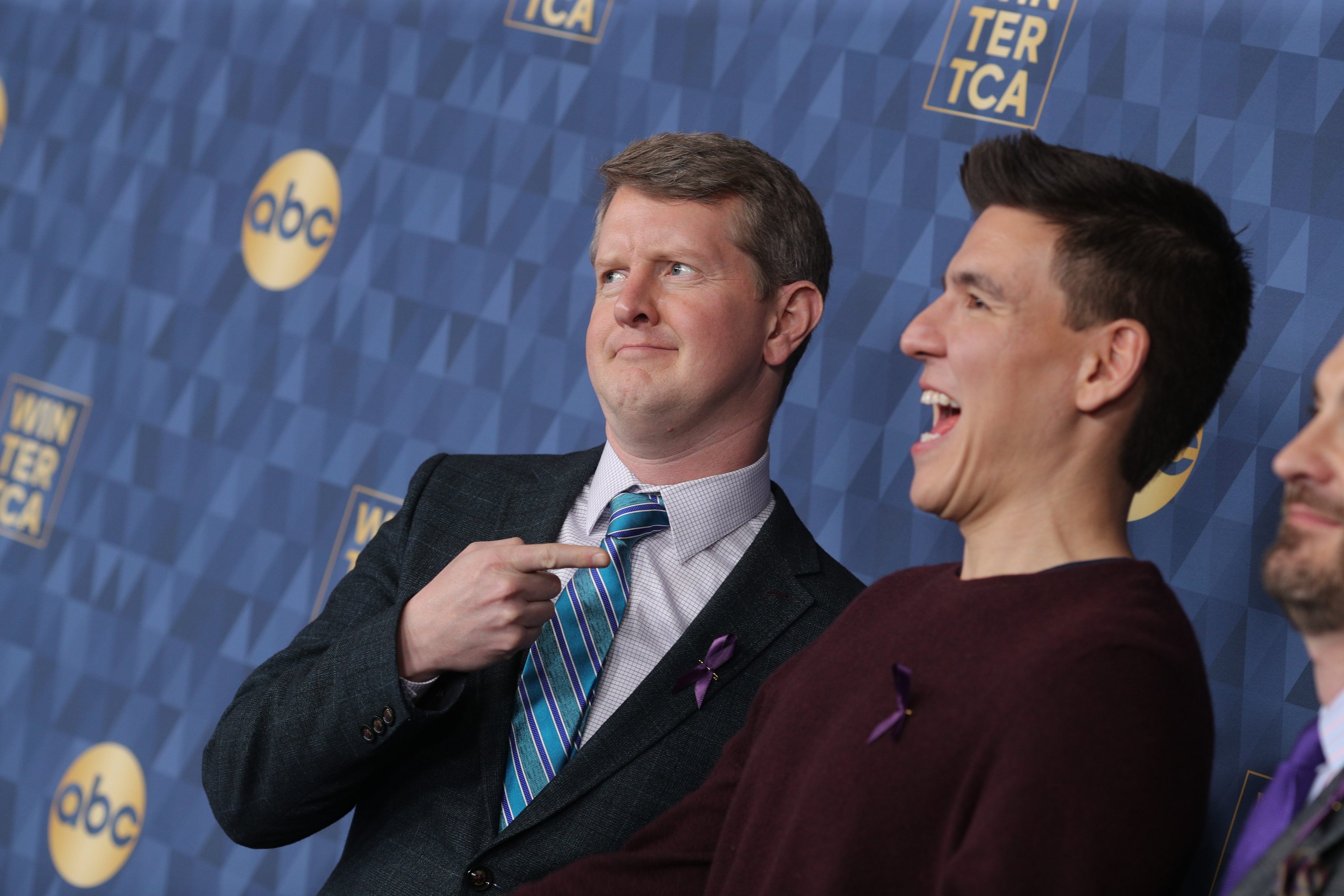 Ken Jennings doesn't an have ego over 'Jeopardy!' GOAT status
Holzhauer made his Jeopardy! debut on April 4, 2019. Winning 32 consecutive games, Holzhauer became known for his "all in" strategy on Daily Doubles, where he would bet all of his winnings whenever he would land on those clues. The risky wagers brought him a grand total of $2,462,216 when he was finally defeated on June 3, 2019. The pro sports better came extremely close to Jennings' 2004 jackpot of $2,520,700.
Jennings was tuned in to the game show during Holzhauer's victory stint and wasn't worried the competitor surpassing his record.
"I knew the broad strokes of what was going to happen," he told the Seattle Times in 2019. "I was delighted to see someone put together a streak like that. I like watching someone play the game well. I still get bothered when someone makes a bad wager or something. I just like watching the game well-played. I would have loved to see him keep going. I don't really have any ego in that way."
'Jeopardy!' GOAT considers the trivia game to be 'fragile'
Jennings gave props to Holzhauer for his sense of calm during his Jeopardy! reign and expected him to keep winning indefinitely.
"He looked so unbeatable," Jennings said of Holzhauer. "I was like, 'This guy is going to be playing until the year 2100, when we're all just heads in jars.'"
Still, the Jeopardy champ knows firsthand how quickly things can go south at the quiz board.
"A Jeopardy! game is such a fragile thing," Jennings explained. "You never know which one is going to have your name on it. Two things go right for you, it can change everything. Same if two things go right for the other person. That's what happened."
James Holzhauer showed hubris in 'Jeopardy!' wagers
Holzhauer and Jennings competed in Jeopardy!'s The Greatest of All Time Tournament along with Brad Rutter, where Jennings won the title. Now tag-teaming with Mayim Bialik to guest hosting the game show, Jennings admitted he's not as big a risk-taker as Holzhauer.
"He's a professional gambler, and he's comfortable with the losses as long as there's more wins than Iosses." he recently told USA Today of Holzhauer. The Jeopardy! guest host recalled "feeling very uncomfortable betting the price of a new Volvo on a single trivia question, sight unseen. I just did not have the stomach for it."
He gave props to Holzhauer for his unwavering confidence and credited the high roller for inspiring future contestants to possibly throw caution to the wind.
"I lock in on the confidence," Jennings remarked. "I loved the whole pushing the chips in thing (the motion he'd make when he was betting it all). From the very first game, he walked in there thinking, 'Thousands of people have played this game and I think they have all done it wrong.' But it's what we all should have been doing. … And he had the confidence to do that in his one at-bat."