How Jessica Alba Knew Husband Cash Warren Was 'The One'
Jessica Alba reveals how she knew her husband Cash Warren was the one she wanted to settle down with.
Jessica Alba is an actor and businesswoman who has appeared in high-profile Hollywood films such as Fantastic Four, Good Luck Chuck, and Sin City. During the early years of her career, Alba was best known for playing the female lead in action movies — however, over the past decade, Alba has earned a whole new name for herself as the co-founder and creative force behind Honest Company.
Through it all, her major successes, and her career setbacks, Alba has been able to count on her husband and longtime partner, Cash Warren. Over the years, Alba has opened up about her marriage to Warren multiple times, and in 2013, she even let fans know how she originally knew that Warren was the perfect partner for her. 
What is Jessica Alba best known for?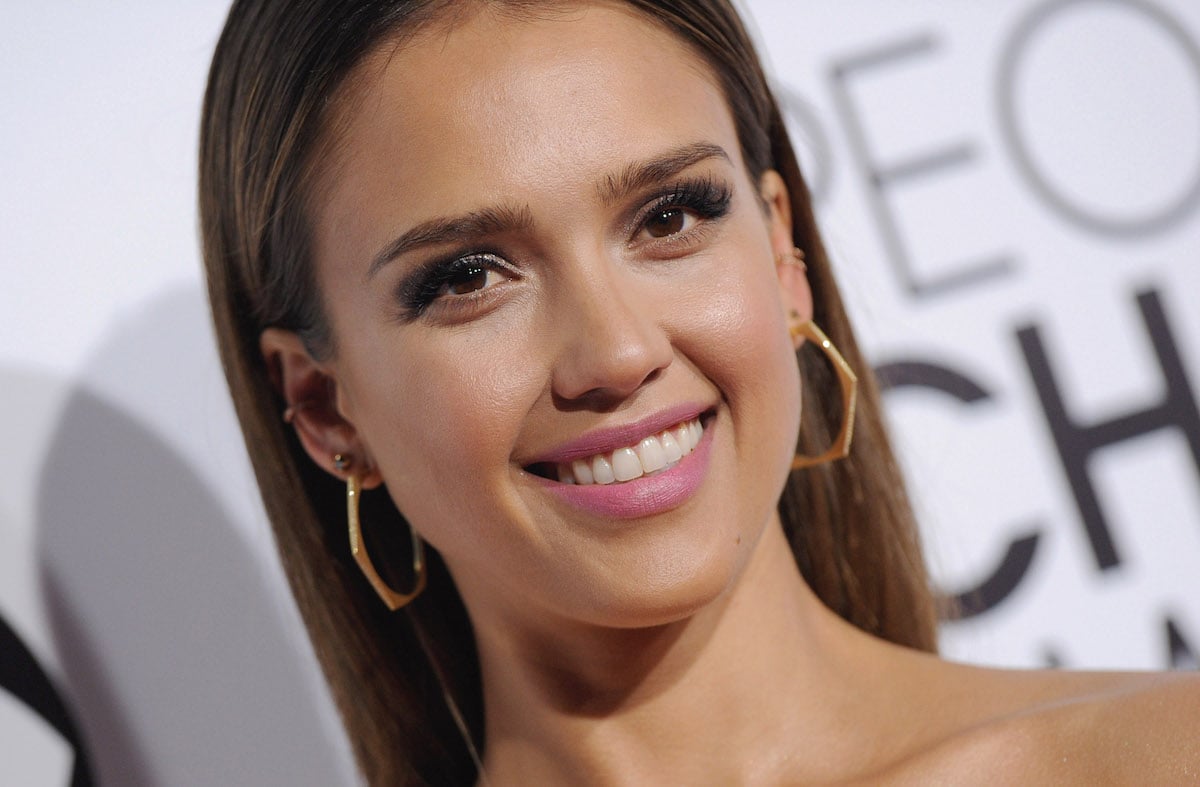 Alba started her career as a child actor, appearing in various television shows and movies by the time she was 13 years old. A few of Alba's early roles included parts in movies like The Secret World of Alex Mack and Camp Nowhere.
When Alba was 19, she rose to worldwide fame when she started acting in the popular TV show, Dark Angel. Alba's talent for dramatic acting and her stunning beauty made her popular with fans, and in the early 2000s, she was one of the biggest stars in Hollywood.
While Alba did appear in some notable box-office bombs, such as Fantastic Four, she was always able to recover and revitalize her career. In 2011, Alba added businesswoman to her resume when she co-founded The Honest Company, helping to curate baby products, household goods, and much more. 
Jessica Alba and Cash Warren have been together for over 10 years
Alba has been happily married to her husband, Cash Warren, since 2008. The two first met on the set of Fantastic Four and began dating not long after.
They got engaged in late 2007 and married in May 2008 in a small courthouse ceremony. Their first child, Honor, was born only weeks after they tied the knot. Since then, Alba and Warren have had two additional children, a second daughter named Haven and a son named Hayes, who was born in 2017.
"Whenever I doubt myself for a second, he's the first one to come up and say, 'You can do this, I believe in you,'" Alba revealed in 2011, admitting that her husband is her biggest supporter.  "I don't know what I'd do without him there. And he's so good with the kids. We're really happy."
How did Jessica Alba know that Cash Warren was 'the one'?
Alba and Warren's relationship moved quickly — and there's a good reason for that. As Alba revealed in a 2013 interview, it didn't take long before the actress realized that Warren was the one for her.
"I just knew when I met him that I was going to know him forever," Alba said. "It was weird; he instantly felt like family. It was so easy. I'd never felt like that with anyone. I was usually pretty self-conscious, minding my p's and q's, very aware of every time my fork hit the plate when I was having dinner on a date. With him, there was none of that. We got each other. We're kindred spirits."
To this day, Alba and Warren remain happily married and are each other's biggest supporters. In an industry where many marriages do not last, theirs has stood the test of time.