How Jimi Hendrix's Engineer Reacted to Hearing Led Zeppelin for the 1st Time
After engineering the first 3 Jimi Hendrix albums, Eddie Kramer had a strong reaction when heard the 1st Led Zeppelin record with friend John Paul Jones.
When Jimmy Page was forming Led Zeppelin in 1968, the rock scene already had its share of impressive power trios. Pete Townshend of The Who would be the first to remind everyone how Zep, Cream, and The Jimi Hendrix Experience started out following The Who's lead on that front.
But Townshend also acknowledged how Hendrix and Zeppelin rocketed to stardom (especially in America) in a way The Who hadn't. Indeed, there was no one like Hendrix when the guitarist broke through at Monterey Pop and continued with a run of great albums with his Experience.
You could argue things stayed that way (Jeff Beck excluded) until Page and Zeppelin arrived on the scene in late '68. And some of the industry heavyweights who championed Hendrix (including members of The Beatles) became fans of Page and his new band.
Behind the scenes, producers and studio engineers who'd worked with The Beatles and other big acts saw Zeppelin as a force to be reckoned with. Eddie Kramer, who engineered the first three Hendrix albums, counted himself among Zep's fans from the very beginning.
Eddie Kramer heard the 1st Led Zeppelin album from John Paul Jones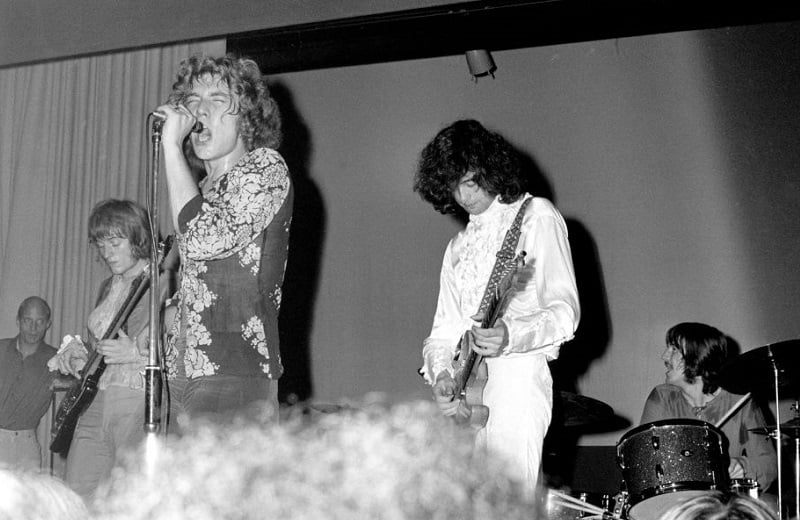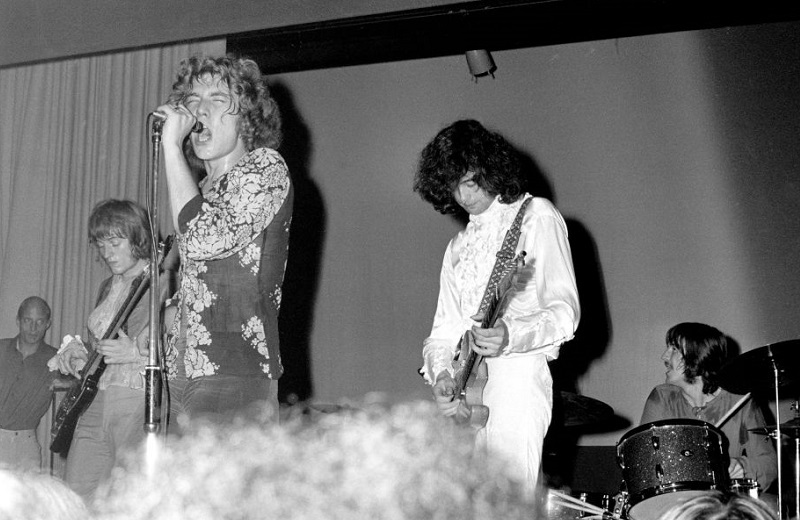 By the time Page produced the first Led Zeppelin album in September '68, Eddie Kramer had been in demand on the studio scene for years. After working on records by the Rolling Stones, The Kinks, and The Beatles, he got his biggest job to that point engineering Hendrix's Are You Experienced ('67).
But Kramer had known Page and future Zep bassist John Paul Jones from their years working studio sessions. In a May 2020 interview with Brad Tolinski, Kramer told an amazing story about "Jonesy" entering the studio during one of these memorable sessions.
"The first time I saw [Jones] walk into Olympic Studios, he had the bass on one shoulder, charts underneath his other arm, and he was wheeling a bass amp into the studio," he said in Gibson's Ask Eddie Kramer series. And Jones did far more than play bass that day.
"Jones pulled out the charts, put them on the rostrum, pulled out the bass, and plugged in," Kramer continued. "Then he used the bass as a baton to conduct an entire 60-piece orchestra. It was amazing." They became friends soon after and, a few years later, Jones would play Kramer his band's new album.
Kramer: Zep's debut album 'absolutely just blew me away'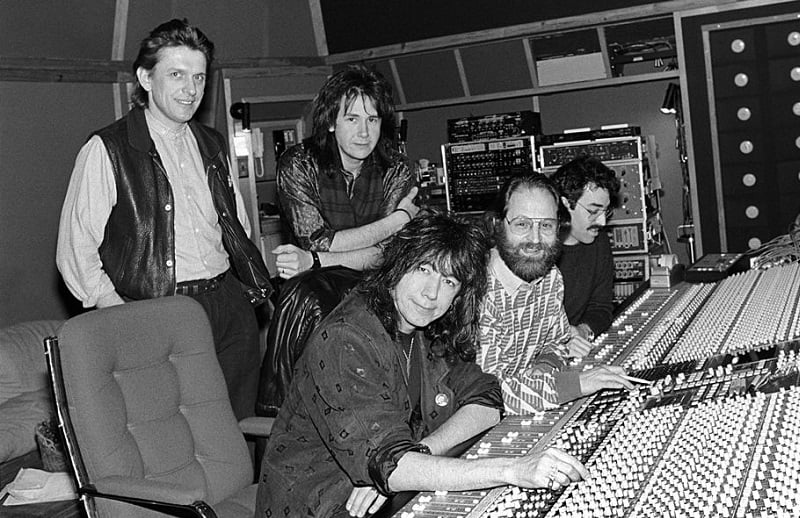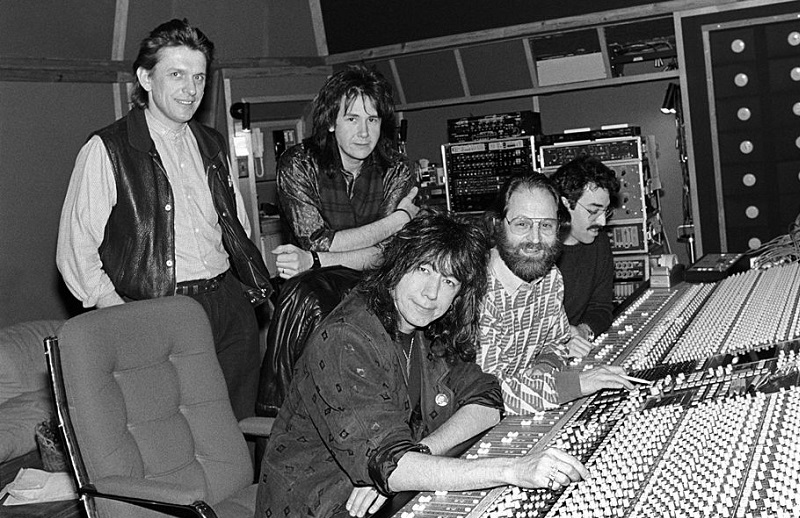 While living in New York to record Hendrix, Kramer didn't see Jones for a few years in the late '60s. But when Kramer returned to England in '68, Jones invited him to hear the recently completed Led Zeppelin debut album.
More than 50 years later, Kramer remembered his reaction. "It absolutely just blew me away," he told Tolinski. "I couldn't believe it, I said, 'Wow, that's such a heavy sound.'" However, Kramer took issue with one thing about the band: the name.
"I thought, 'Gee, that's the stupidest bloody name I ever heard in my life,'" Kramer recalled with a laugh. The passing years have changed his mind. "I was so wrong; I mean, how wrong could you be?" Not long after, he worked with Jones and the Zep on Led Zeppelin II (1969).
Kramer continued working with Zep on the band's great records, including Houses of the Holy (1973) and Physical Graffiti (1975). By making that sort of impression on Hendrix's engineer, Page and Zep got another clue that they had something explosive on their hands.