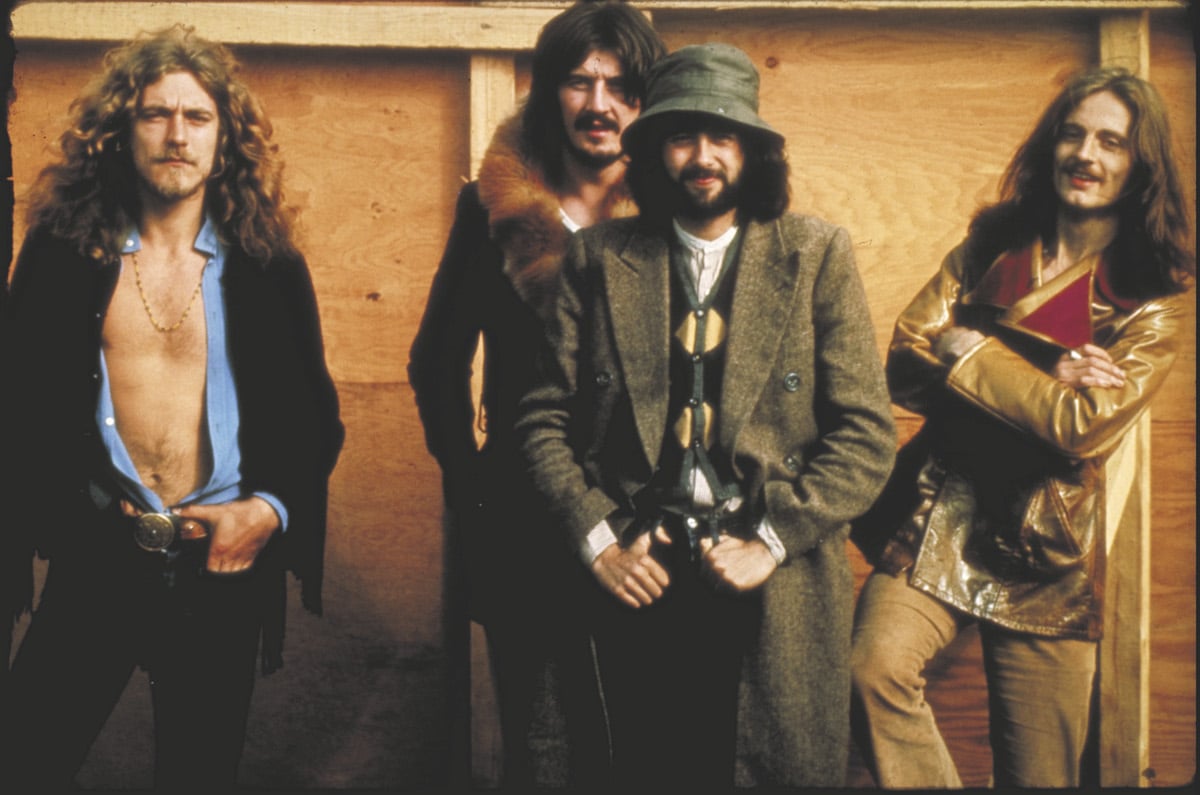 Led Zeppelin
Guitarist Jimmy Page formed Led Zeppelin in London in 1968. Singer Robert Plant, bassist/keyboardist John Paul Jones, and drummer John Bonham rounded out what would become one of the greatest rock bands in music history.
In its dozen years, the group recorded eight studio albums, four live albums, nine compilation albums, and 16 singles. The bandmates also toured the globe and released the 1976 live concert film The Song Remains the Same.
But only a few years later, tragedy struck when Bonham died in his sleep on September 25, 1980. His sudden death prompted the band's swift breakup. However, a fissure had already split the group into two camps.
Despite its demise, Led Zeppelin endures through classic rock staples such as "Kashmir," "Stairway to Heaven," "When the Levee Breaks," and "Immigrant Song."
Surprisingly, the band never scored a No. 1 single. Its highest-charting song, "Whole Lotta Love," hit number four on the Billboard Hot 100 in 1970.
---
Years active: 1968-1980
Hometown: London, England
Members: Jimmy Page, Robert Plant, John Paul Jones, John Bonham
Genre: Rock
Top tracks/albums: "Stairway to Heaven," "Kashmir," "When the Levee Breaks," "Immigrant Song," "Whole Lotta Love," Led Zeppelin IV, Physical Graffiti, Led Zeppelin II, Houses of the Holy
Fun fact: The only Led Zeppelin member to use a stage name is John Paul Jones; his real name is John Richard Baldwin.
If you like Led Zeppelin, you might also like: Black Sabbath, Cream, Deep Purple, the Doors, Greta Van Fleet, Jimi Hendrix
---
Visit the Led Zeppelin website.
Read more about Led Zeppelin's music and the bandmates' personal lives: