How Jodie Comer Became Famous; The Roles That Started It All
Even though Killing Eve is what skyrocketed Jodie Comer's name in America, the Liverpool native has been acting since 2008. She never went to drama school, but started with BBC radio dramas and is now playing Villanelle, one of the most enjoyable characters on TV at the moment. But how did she get there? These are the roles that really helped Comer build her career into what audiences love today.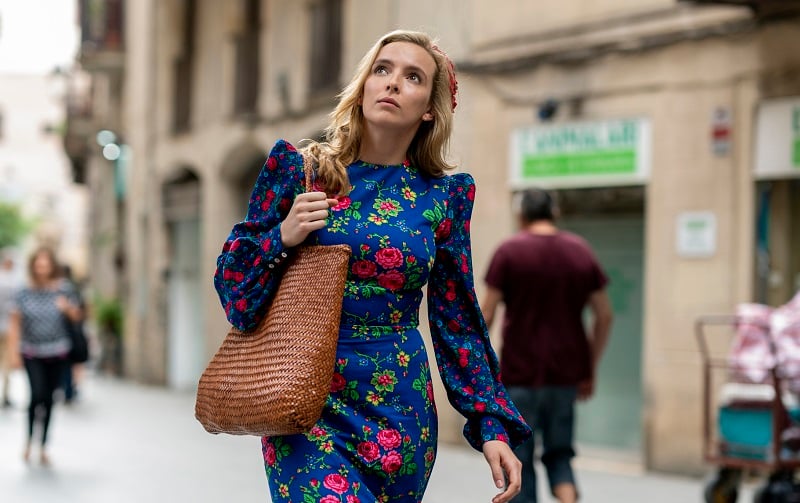 'My Mad Fat Diary'
My Mad Fat Diary is a British dramedy that focuses on Rae, a girl who experiences mental health issues and who just got out of a psychiatric hospital after four months. Now, she tries to come back to her old life, which includes her best friend Chloe, played by Comer.
The series ran from 2013 to 2015 and Comer's Chloe is really understated. She starts off as really spoiled and kind of mean to Rae. But with Rae's help, she does have some good development. And there's one really amazing scene toward the end of the series that showcases Comer's talent perfectly. 
'Doctor Foster'
Doctor Foster is all about a marriage on the road to failure. Gemma Foster is a doctor (duh) and she starts to really suspect her husband, Simon, is cheating on her. She's right, of course, and it gets darker and more twisted as the series goes on. 
Jodie Comer plays Kate, the "other woman" in this scenario. Ellen DeGeneres infamously mistook Comer's accent as American in this series, proving she probably didn't watch her performance (Comer is very much British in this series). 
'Thirteen' 
Thirteen is a milestone for Comer because it's the first time was a lead on a show. Up until this point, she'd had co-starring roles, but this was the first time she took the reigns both on and off-screen. 
Thirteen is about 26-year-old Ivy who comes home after being held in captivity for 13 years. She was taken as a young teen and is now heavily traumatized. There are mysteries surrounding what she went through and she also has to deal with the aftermath. 
'White Princess'
The White Princess is a period drama where Comer plays Elizabeth (Lizzie) of York, who has to marry King Henry VII (a Tudor) to unite their households. There's a lot of tension among them, of course, as Lizzie doesn't want to be the uniting factor or pawn in this political game. 
However, Comer does portray the role with a quiet strength and Lizzie definitely has the power here, not King Henry VII.