How Jordyn Woods' Boyfriend, Karl-Anthony Towns, Feels About Her Onlyfans Page
Jordyn Woods recently shared how she and her Minnesota Timberwolves player boyfriend, Karl-Anthony Towns, manage their professional lives. 
The model and former best friend of Kylie Jenner's is expanding her brand across different avenues. In April 2020, Woods revealed she was the kangaroo on The Masked Singer and expressed her desire to perform music in the future. Woods also announced that she created an OnlyFans account in October 2020.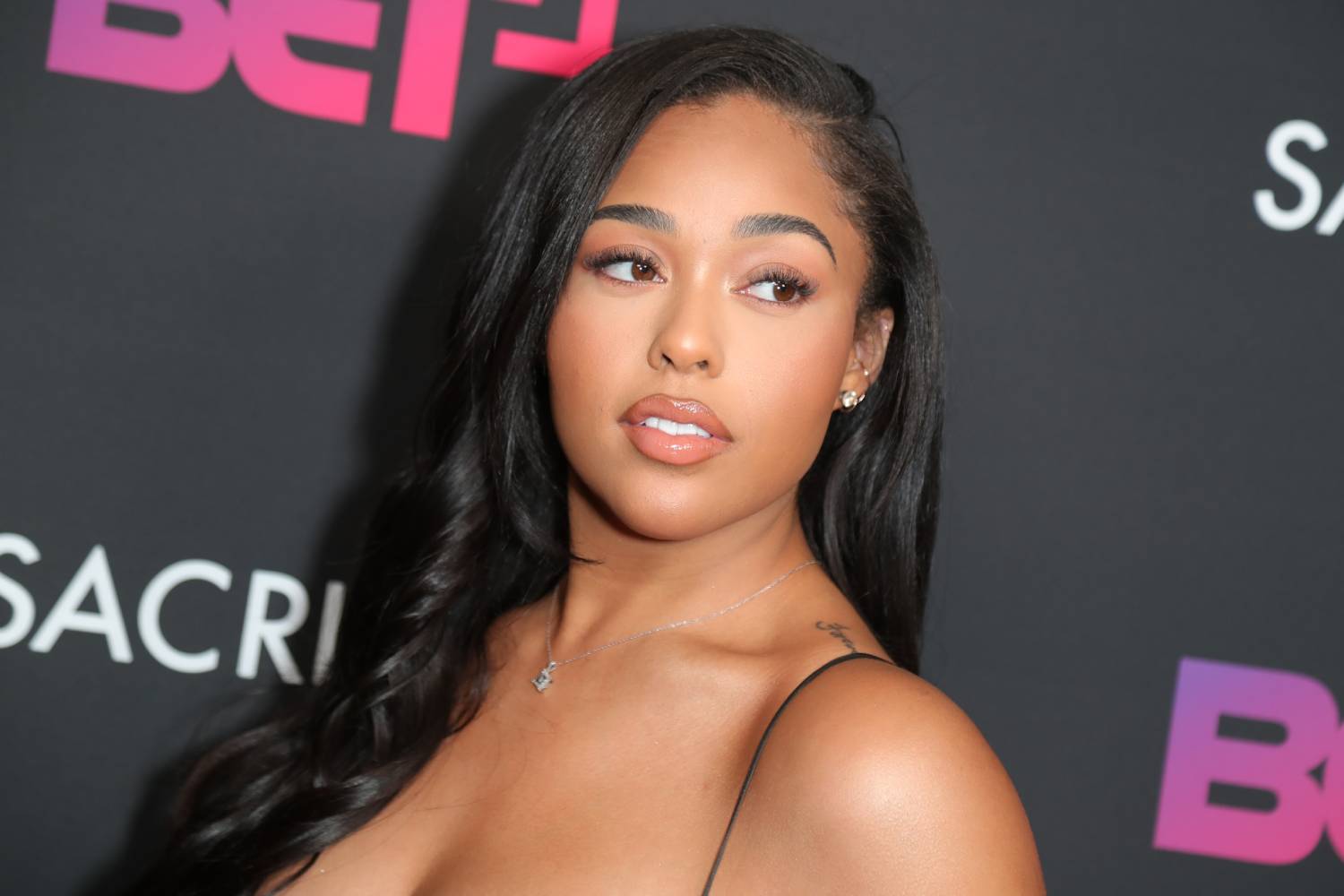 A brief look into Jordyn Woods and Karl-Anthony Towns' relationship
Woods' personal life became media fodder after being involved in a cheating scandal between Khloé Kardashian and Tristan Thompson in February 2019. Since she ended ties with the Kardashian-Jenner family, Woods' popularity grew, and so did her brands like Secndnture. While her career soared, Woods kept the people she dated behind closed doors. However, she shared in September 2020 that she and Towns are a couple. Woods made the relationship Instagram official by posting several photos of her and Towns at the beach. 
In an October 2020 interview with Page Six, Woods shared that she didn't always see herself with Towns romantically. Woods said the pair grew closer after Towns' mother, Jacqueline Cruz, died from COVID-19 in April 2020. Woods, whose father, John, died in 2018, said she could connect with Towns on a deeper level due to their shared grief. 
"If we're being fully transparent, he and I have been friends for a few years now, and we were just really close friends," Woods shared. "We would talk all the time about life, about everything, and then after his mother passed, it brought us a lot closer because I had gone through the loss of a parent as well, and so being that crutch for each other, I guess led to something more, and it's like being with your best friend."
Jordyn Woods started an OnlyFans account to give her supporters 'iconic' content
Although the world knew her primarily for Woods' ties to the Kardashian-Jenners, her career changed in 2019. The model landed partnerships with Boohoo and PrettyLittleThing and appeared in movies and television shows like Grown-ish, Sacrifice, and Trigger.
In addition to her business ventures, Woods' stock on social media grew immensely following the cheating scandal. The model's feed has several steamy and stylish photos and videos of herself on Instagram and Twitter. Woods also started a TikTok account where she danced to songs from her musician friends like rapper Megan Thee Stallion. 
Woods shared in October 2020 that she joined another popular platform. She informed her fans that she created an OnlyFans and previewed the account on social media. While sex workers recently bashed many celebrities for using a popular website, Woods told Complex that she had other intentions for her page. Woods said her OnlyFans page allows her to post more exclusive content outside of her Instagram account. 
"I just felt like the bigger picture is that it can be a space for people to be on there, to not be judged, and to be authentic to ourselves," Woods said. "We're creating art on here; we're not posting just random selfies. There's going to be really edgy, iconic photos of me on there, and it felt like OnlyFans was the right platform to launch this project because it's completely different than anything that I've ever done."
Jordyn Woods' boyfriend, Karl-Anthony Towns, is 'super supportive' of her OnlyFans page
Although Woods is committed to creating content on her OnlyFans page, she said Towns has no problem expanding her brand. Woods said Towns understands the work she wants to do with her businesses and how she celebrates her body. 
"He sees my vision, and he's super supportive," Woods said. "It's amazing to have people in your life that support you through whatever, and they're there to uplift you and help you through your journey. We're very open about it. We talk about everything."