How Keanu Reeves Convinced River Phoenix To Be His Co-Star in 'My Own Private Idaho'
Keanu Reeves is known for his wide variety of roles. From the not-so-bright teen in Bill & Ted's Excellent Adventure to an action hero in the John Wick franchise, Reeves has more than proven his range as an actor.
In the 1991 film My Own Private Idaho, Reeves co-starred with River Phoenix in the haunting tale of two street hustlers from opposite backgrounds. Apparently, the Speed star travelled a few thousand miles to make sure Phoenix was on board.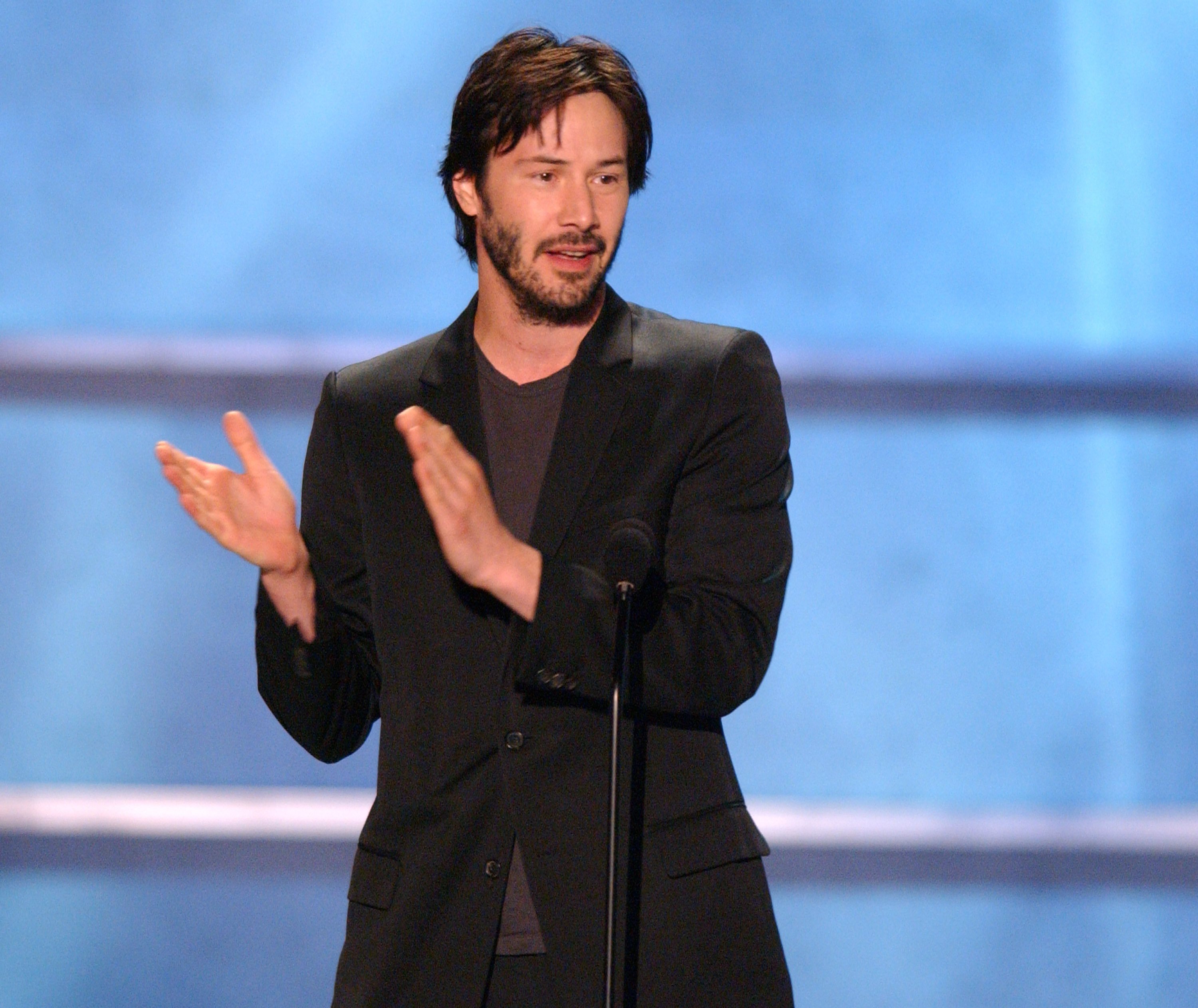 Keanu Reeves and River Phoenix had previously worked together
Before signing on for My Own Private Idaho, Reeves and Phoenix had already starred together in the 1990 film I Love You To Death. The two had also met through Phoenix's ex-girlfriend Martha Plimpton, who played Reeves' pregnant girlfriend in Ron Howard's Parenthood.
According to Paper Magazine, Gus Van Sant had the two actors in mind when he wrote the script for My Own Private Idaho. The director wasn't sure if they would be comfortable taking on such sensitive material, but went ahead and sent the script to their agents. Reeves was open to the idea, but apparently Phoenix's agent didn't want her client to look at the story.
Van Sant suggested to Reeves that he pay the Running on Empty star a visit in person at his family ranch in Florida. Choosing his 1974 Norton Commando motorcycle as his mode of transportation, Reeves made the trek from Toronto to the Sunshine State to discuss the film with Phoenix. Both committed to the film.
River Phoenix and Keanu Reeves 'shook hands' on taking the roles in 'My Own Private Idaho
The tragic plot featured Phoenix in the role of Mike Waters, a drug addict and male prostitute who suffers from narcolepsy, and Reeves as Scott Favor, the son of a mayor who rebels against his father by turning tricks. The two actors realized the roles were a bit risky at the time but wanted to challenge themselves.
"We were excited," Phoenix told Interview at the time. "It could have been like a bad dream—a dream that never follows through because no one commits, but we just forced ourselves into it."
Reeves and Phoenix made a pact to take the roles as a team. "We said 'OK, I'll do it if you do it. I won't do it if you don't,'" Phoenix recalled. "We shook hands. That was it."
Keanu Reeves called the film an 'intense experience'
Both actors were gaining popularity at the time, especially among a younger demographic. When asked if he feared the complex role would hurt his image, Reeves admitted to some initial apprehension due to the heavy subject matter rather than any concern over appearances.
"I'm an actor," The Matrix star explained. "That wasn't a problem. But shooting was a very intense experience. I had just finished Point Break and was still into my character – I felt a bit of anxiety about Idaho. I was overwhelmed at what I had to do—it was like, Oh, no! Can I do this? I was afraid. But Gus and River made me fit in. Said, 'Let's do one b*tchin' movie.'"
Reeves was grateful for the role, sharing how much he learned portraying such a layered character.
"I was introduced to so many elements through the guy I was playing," he remarked. "Real people. My imagination. Gus' interpretation. Shakespeare. It was rich! And it was just bottomless, man."
Sadly, Phoenix died of a drug overdose in 1993 at 23 years old. In 2019, Reeves talked about his friendship with the late actor.
"Definitely [one of] my closest friends from that era," Reeves described Phoenix, according to the Irish Times. "We shared an artistic sensibility. River was just so down to earth, spiritual and a unique artist. Yeah, I miss him."