How Kevin Costner and Hollywood Are Reacting to Ray Liotta's Death: 'He Leaves an Incredible Legacy'
Kevin Costner, Lorraine Bracco, and more reacting with kind words and fond memories in the wake of Ray Liotta's death.
The news that Ray Liotta died at age 67 on May 26, 2002, shook Hollywood. He was an actor as comfortable in supporting roles as he was starring in movies. Goodfellas provided his breakthrough role, but he had several other standout movie parts on his resume. Co-stars such as Kevin Costner, Lorraine Bracco, and more reacting with kind words and fond memories in the wake of Liotta's death.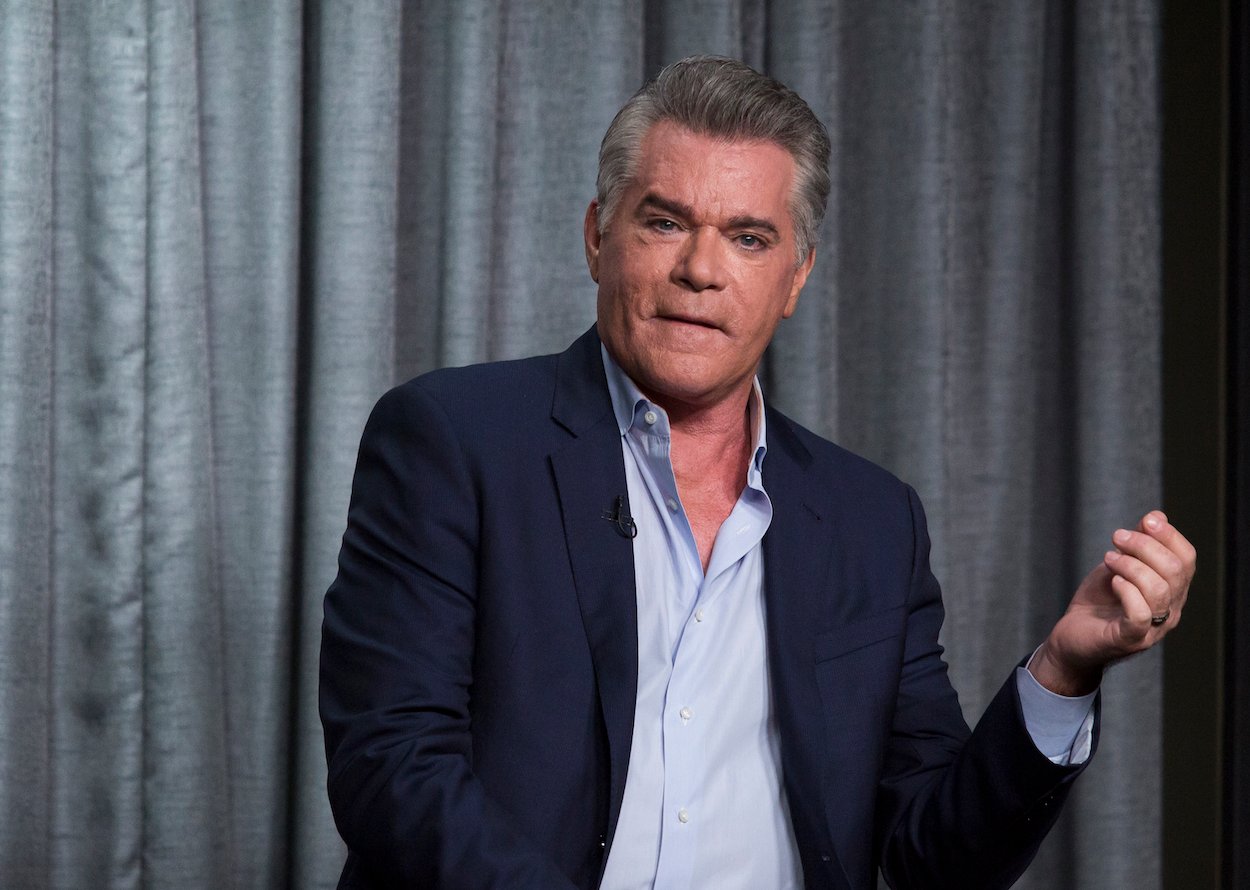 The best Ray Liotta movies cover several genres
Liotta's masterpiece will always be Goodfellas. The Martin Scorcese-directed mafia film saw Liotta more than hold his own alongside screen legends Robert De Niro and Joe Pesci. Yet the New Jersey native acted in several other movies that allowed him to showcase his talents.
He did comedy in Heartbreakers opposite Sigourney Weaver and Jennifer Love Hewitt. He mixed action and sci-fi in No Escape. Liotta acted in two Muppets movies — Muppets in Space and Muppets Most Wanted.
Liotta displayed his ability to act in dramas over the years, including Field of Dreams, which was one of his first roles. Co-star Kevin Costner reacted to Liotta's death with a heartfelt message, and he wasn't alone in praising him.
How Kevin Costner and others in Hollywood are reacting to Liotta's death
Costner and Liotta shared several scenes in Field of Dreams, including one where Costner's Ray Kinsella throws batting practice to Liotta's Shoeless Joe Jackson. A "devastated" Costner tweeted that Liotta will always be Shoeless Joe to him, and he also praised his legacy.
"Devastated to hear the news of Ray Liotta's passing. While he leaves an incredible legacy, he'll always be 'Shoeless Joe Jackson' in my heart. What happened that moment in the film was real. God gave us that stunt. Now God has Ray."
Lorraine Bracco, who played his love interest in Goodfellas, reacted to Liotta's death by recalling what a pleasure it was to work with him.
"I am utterly shattered to hear this terrible news about my Ray," Bracco tweeted. "I can be anywhere in the world & people will come up & tell me their favorite movie is Goodfellas. Then they always ask what was the best part of making that movie. My response has always been the same…Ray Liotta."
Seth Rogen took to Twitter to praise Liotta's "skill and grace." The Pam & Tommy star said their scenes together in Observe and Report were "some of my favorite scenes I ever got to be in."
Giancarlo Esposito tweeted that Liotta "touched my life." (They worked together in 1998's Phoenix). Alessandro Nivola tweeted he felt lucky he "squared off against this legend" in 2021's The Many Saints of Newark. The Muppets reacted to Liotta's death by reminding Twitter followers he was not necessarily the hard-edged guy he portrayed in many of his roles. "A tough guy on screen, Ray was one of the sweetest, funniest souls we've ever known. Rest in Peace, Ray," the account wrote.
The Instagram hashtag #RayLiotta had more than 75,000 posts less than 24 hours after the news of Liotta's death.
Liotta could have played Batman and starred in 'The Sopranos,' but he turned down roles in both
His first movie was 1986's Something Wild. Liotta scored the role because star Melanie Griffith had a bad experience with the actor originally playing the part, and the movie opened up more opportunities.
Liotta was so good in the movie that Tim Burton pegged him to star in Batman. He didn't think a comic book movie had any shot at being successful, so he declined to audition or even meet with Burton. The director wanted Liotta for other roles in the movie, but the actor declined, and he eventually regretted it. On the flip side, it gave him time in his schedule to star in Goodfellas.
Later in his career, Liotta turned down a role in The Sopranos (he didn't want to do another mafia project) and said no to reuniting with Martin Scorcese for The Departed (scheduling conflict).
For more on the entertainment world and exclusive interviews, subscribe to Showbiz Cheat Sheet's YouTube channel.