How Kim Kardashian West and Kanye West Are Co-Parenting Their Kids Amid Divorce
Kanye West and Kim Kardashian West have called it quits. Kim filed for divorce earlier this year and the two have been continuing to live separate lives. Despite no longer wanting to be married, Kim and Kanye share four children together. So, how are they co-parenting their kids now?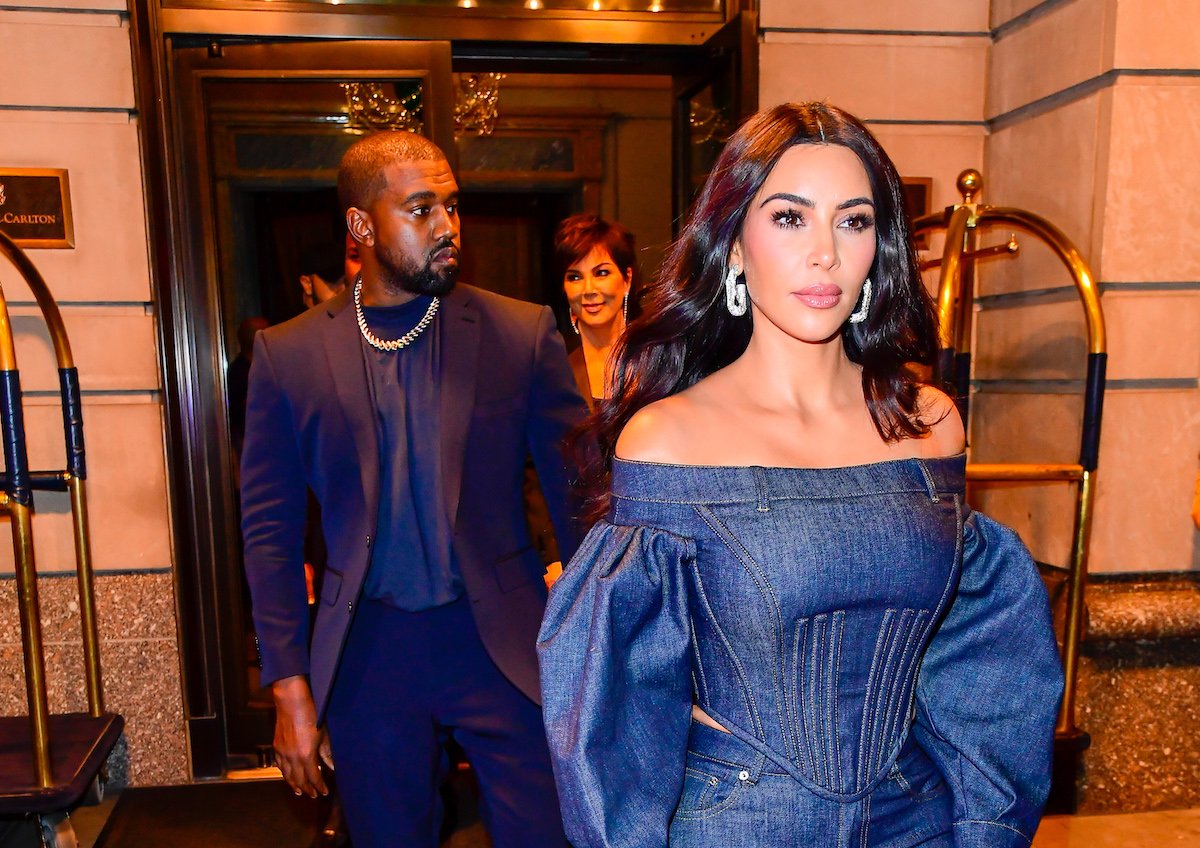 Kim Kardashian West and her kids
As the product of divorce, Kim worried about how splitting from her husband would impact her four young children, North, Saint, Chicago, and Psalm.
"The children are very important to Kim," a source told People. "She is worried about what a permanent split will be like for all of them concerning their well being." 
Before she filed the paperwork to officially divorce Kanye, Kim sought advice on how best to go about separating from her husband.
"She is asking others for advice on how to do this," the source continued. "But for the past few months and even longer, trying to be a normal family has been challenging and frustrating. She wants to move on."
Even though Kim worried about her children, she was done with the marriage.
"They are just not on the same page when it comes to their future as a family," another source said. "And Kim is OK with it. She will do everything she can for the kids to have a great relationship with Kanye — she just doesn't want to be married to him."
How are Kim and Kanye co-parenting their kids?
As they work out the details of the divorce, Kim and Kanye plan to have joint custody of their children.
"Kim and Kanye are currently talking, but it's not that often," a source told HollywoodLife. "They have had periods recently where they stopped and started again, but Kim will always take his calls. They're not that close anymore which is really hard on both of them, especially Kim."
When the former couple does speak, it's mostly pertaining to their children.
"They've really drifted apart in terms of communication over the last few months, even more so recently," the source continued. "When they're talking it's strictly about the kids or business type of stuff and Kanye will FaceTime when he wants to see the children and Kim is really great about that. He's still seeing the kids they're just keeping it all private and quiet and it's not for long periods of time. She's trying really, really hard when it comes to communicating."
Kanye had been largely residing in Wyoming on his ranch, even before the two split. Since they have separated, Kim still brings the children from California to Wyoming to spend time with their father.
"Kim will take them up to Wyoming for a night or he'll come out to California for a few days and stay with friends," the source continued. "That's been their routine. It's really on his schedule which can be frustrating."
Since news broke that Kim filed for divorce in February, no further details have been released regarding the specifics of the divorce.