How Kourtney Kardashian and Travis Barker Have Made a 'Cute Blended Family'
Kourtney Kardashian and Travis Barker will have a blended family when they get married, and fans have commended them for their efforts.
Kourtney Kardashian and Travis Barker's whirlwind romance has captured the imaginations of thousands of fans. The reality star and the rocker might have initially seemed like an odd couple, but it's clear that the two have serious chemistry — and neither are afraid to show off their love affair online. However, many fans are convinced that Kardashian and Barker's romance goes well beyond the surface level, and recently, some of these fans took to Reddit to discuss how much admiration they have for the way Kourtney Kardashian and Travis Barker have been able to create their very own blended family unit. 
What do fans online say about Kourtney Kardashian and Travis Barker's blended family?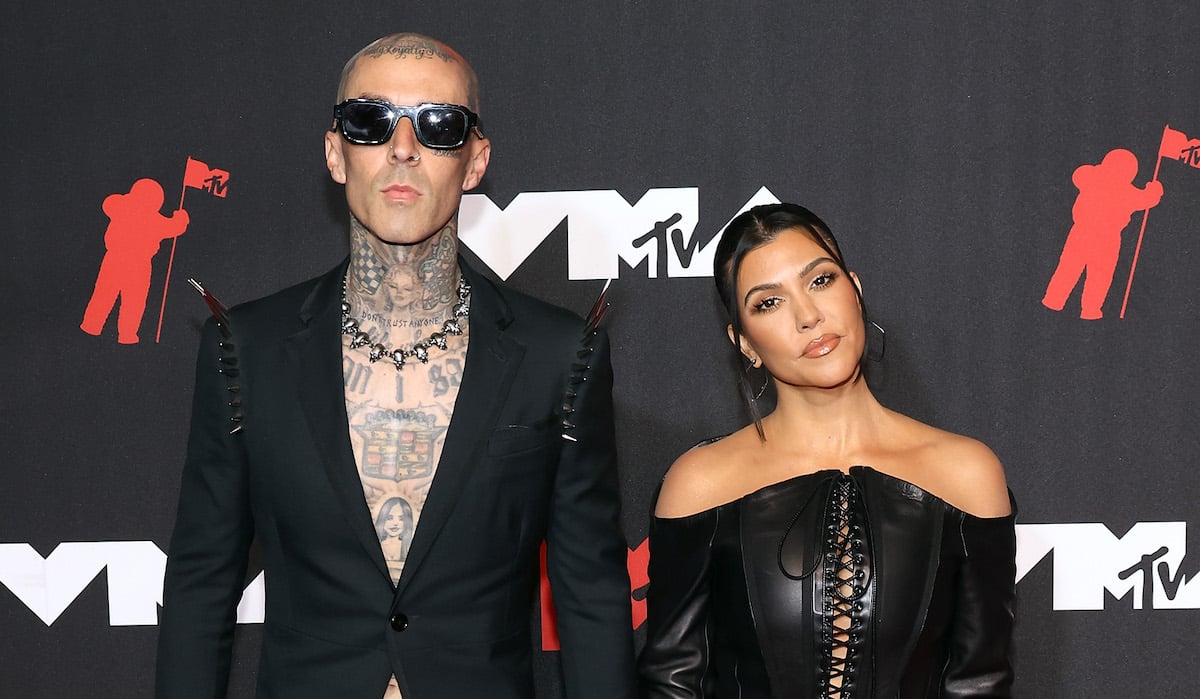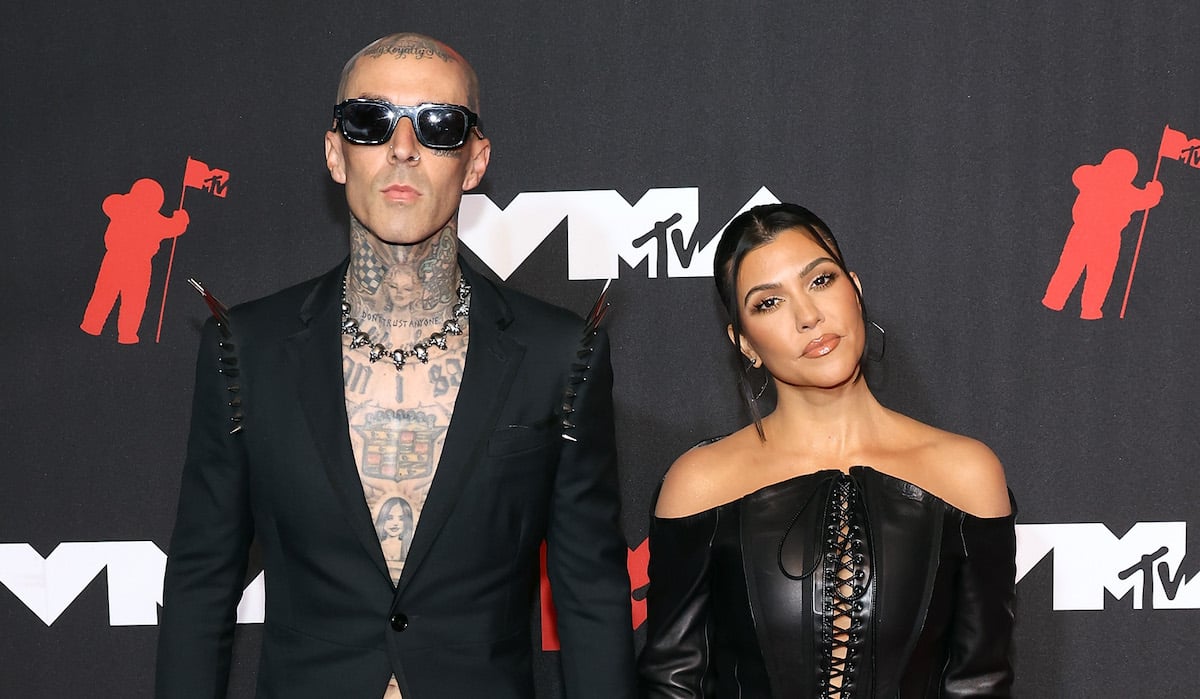 Kardashian and Barker have both been in prior relationships, and each has children they co-parent with their exes. However, as longtime friends before they started dating in early 2021, Kourtney Kardashian and Travis Barker are very familiar with each other's kids — and that has, in turn, helped them to become a happily blended family unit.
Fans on Reddit praised this, with one fan noting, "As a person who grew up with step parent (sic), indeed it's very nice to see such a cute blended family."
Another wrote, "They seem like one big happy family. I think Kourt took her parents divorce so hard so I'm assuming she is trying to make that transition to this 'new family' easier on the kids in a way."
The original poster in the thread gave a nod to both Kardashian and Barker, saying: "I just love this blended family a ton, they truly care about each other and it shows."
Fans also praised the way that Kardashian and Barker have been featured in videos and photos interacting with each other's kids in truly positive ways, with Barker even bonding with Kardashian's daughter over the drums.
How many kids do Kardashian and Barker have between them?
Kourtney Kardashian and Travis Barker have a total of six children between them in their blended family. Kardashian has three kids, Mason, Penelope, and Reign Disick, whom she shares with her ex-partner, Scott Disick. Barker also has three children, including a step-daughter named Atiana, and two biological children named Alabama and Landon Barker, whom he shares with his ex, model Shanna Moakler.
Since Kardashian and Barker have been romantically involved, fans have been speculating that the two could eventually have a child of their own together. Certainly, both parties seem open to this possibility, with Kardashian admitting several times in the past that she would love to have another baby.
Most recently, Barker dropped a hint on one of Kardashian's Instagram posts that the two could be thinking of babies, writing that their "future son's" name would be Elvis. While his comment was in regard to the couple's Halloween costumes, it could also be a clue for fans to watch for any big announcements in the near future. 
What's next for Kardashian and Barker?
Kourtney Kardashian and Travis Barker got engaged in October 2021, with Barker popping the question in extravagant style while surrounded by a custom rose arrangement. In the days since then, the two have remained mostly mum about marriage plans, giving no indication as to when they could actually tie the knot. 
While their actual wedding date remains under wraps, many fans believe that Kardashian and Barker will have a "goth" wedding, considering their mutual affinity for all things spooky and mysterious. One thing is for sure: Fans will eagerly be following their journey to the altar in the coming months.