How Long Did Anjelica Huston and Jack Nicholson Date?
Anjelica Huston and Jack Nicholson may be two of the most notable actors in Hollywood, but they're also one of the most complicated celebrity couples the entertainment industry's ever seen.
During their whirlwind romance, the pair experienced many high and lows together, despite never getting married. But how long did Huston and Nicholson actually date before deciding to go their separate ways?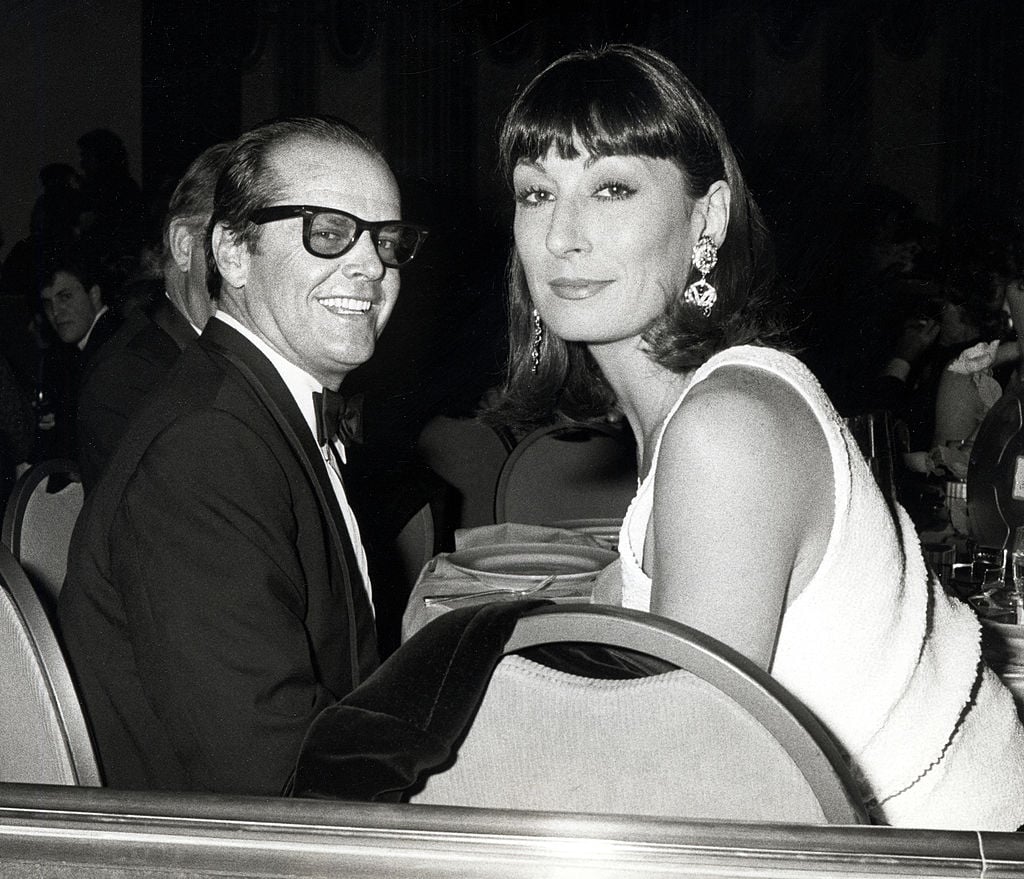 Huston and Nicholson first met at a party at his home in 1973
The attraction between Huston and Nicholson was evident the moment they first met nearly five decades ago at his birthday party in 1973.
The two instantly connected and danced the night away together. Several days after the party, the pair began dating.
Though the attraction was there, the actress recalls in her 2014 memoir Watch Me that being in a relationship with Nicholson was an emotional rollercoaster.
Huston notes many moments of jealousy and detailed situations where Nicholson's playboy antics were so overpowering that his frequent acts of flirtatiousness toward other women felt like daggers in her heart.
Early into their relationship, Huston learned that dating one of the most sought after actors in Hollywood was a difficult task, especially since women were always competing for his affection.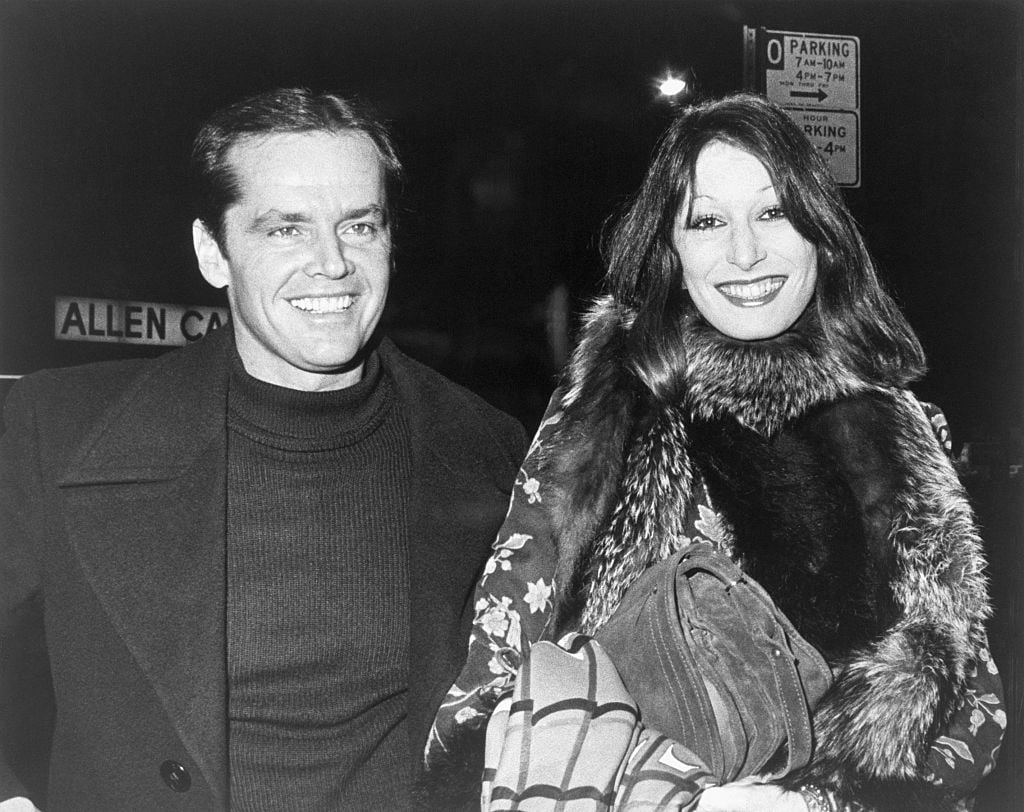 Houston recalled one instance in her memoir when "pretty French girls" came up to Nicholson on motorbikes while at the Cannes Film Festival in 1974, and said, "'Oh, Jack, you want to ride on my bike with me?'" Of course, Nicholson — basking in the attention of beautiful women — went, leaving Huston heartbroken and alone.
"He'd get on the bike and leave me standing on the sidewalk," she wrote, "I would just retire to our hotel room in tears."
The couple had an on-and-off-again relationship
Though he was often breaking her heart, Huston held out hope that Nicholson would one day marry her.
Despite shutting down the idea of marriage time and time again, Huston allowed herself to believe that "The Shining" actor would eventually realize she was his one and only.
However, after finding love notes to Nicholson from a girl "saying how much she missed Jack and how tender their lovemaking had been and how she couldn't wait to hear from him again," Huston ended their relationship in 1975.
After calling it quits from Nicholson, Huston began dating actor Ryan O'Neal. But weeks after they started dating, the actress began noticing red flags.
Following a heated argument at a party that turned physical, Huston called it quits from O'Neal and went back to Nicholson.
Though he still had a wandering eye, the actress wanted to give the famed filmmaker the benefit of the doubt but realized close to the end of their relationship that he was just someone who wasn't interested in changing.
They broke up for good in 1990
By the late 80s, Nicholson and Huston were seeing a lot less of each other but still kept their relationship going.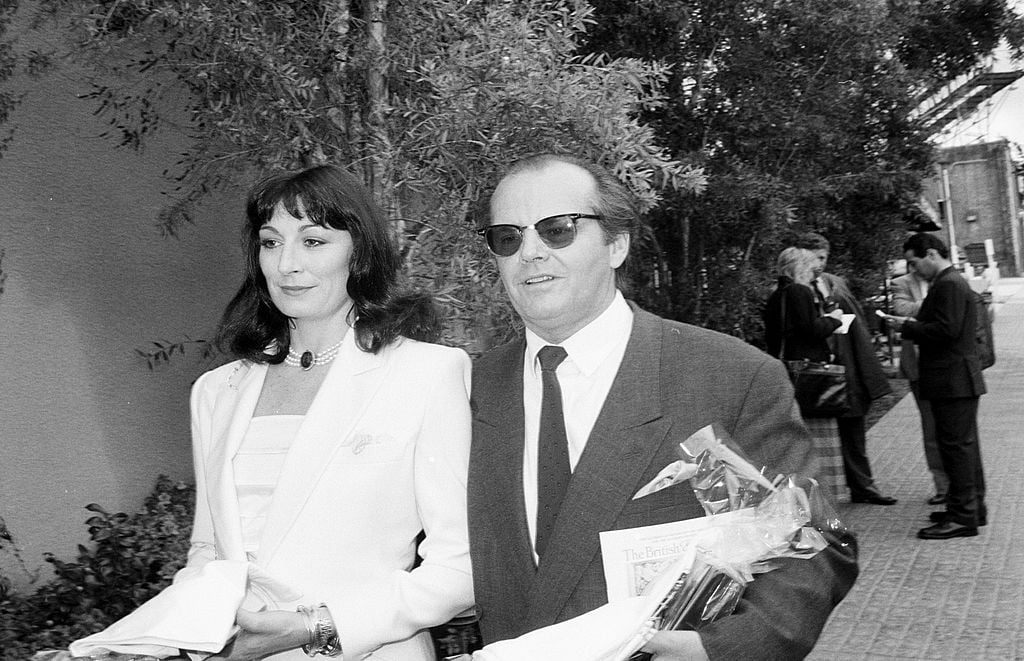 However, in 1990, the actor shared some news with the "Crimes and Misdemeanors" actress that she'd long dreaded, which was that he was having a baby with another woman 12 years his junior.
Though she was heartbroken, Huston reached her breaking point several days later after seeing an article in Playboy Magazine quoting a young woman's sexual relationship with Nicholson.
It was then, Huston marched to Nicholson's office inside Paramount Pictures lot and unleashed years of pent up anger and frustration.
"He was coming out of the bathroom when I attacked him," she writes. "I don't think I kicked him, but I beat him savagely about the head and shoulders. He was ducking and bending, and I was going at him like a prizefighter, raining a vast array of direct punches."
Though she loved him, Huston knew it was time to move on and eventually found love with sculptor Robert Graham, who she married in 1992 and stayed with until his death in 2008.
While the Addams Family actress admits that Nicholson was "very gallant" and "a wonderful boyfriend," she always knew that she never came first in his life.
"He was too easily distracted," Huston recently told Alec Baldwin during his Here's the Thing podcast. "I can't say I enjoyed him all that much. I spent a lot of time in tears and a lot of time crying when I was with Jack, a lot of the time feeling slighted or I wasn't getting enough attention from him. I always knew that I wasn't the most important thing in Jack's life."