How Long Were Sheryl Crow and Lance Armstrong Engaged?
In the year 2003, cyclist Lance Armstrong and musician Sheryl Crow were both at the peak of their careers. At the time, Armstrong was consistently raking in Tour de France titles. Crow's albums had also consistently gone platinum, and her music constantly rated topped the charts. The pair also began dating in 2003, and their high-profile relationship quickly drew the attention of the press. Read on to learn more about their relationship and how things ended between them.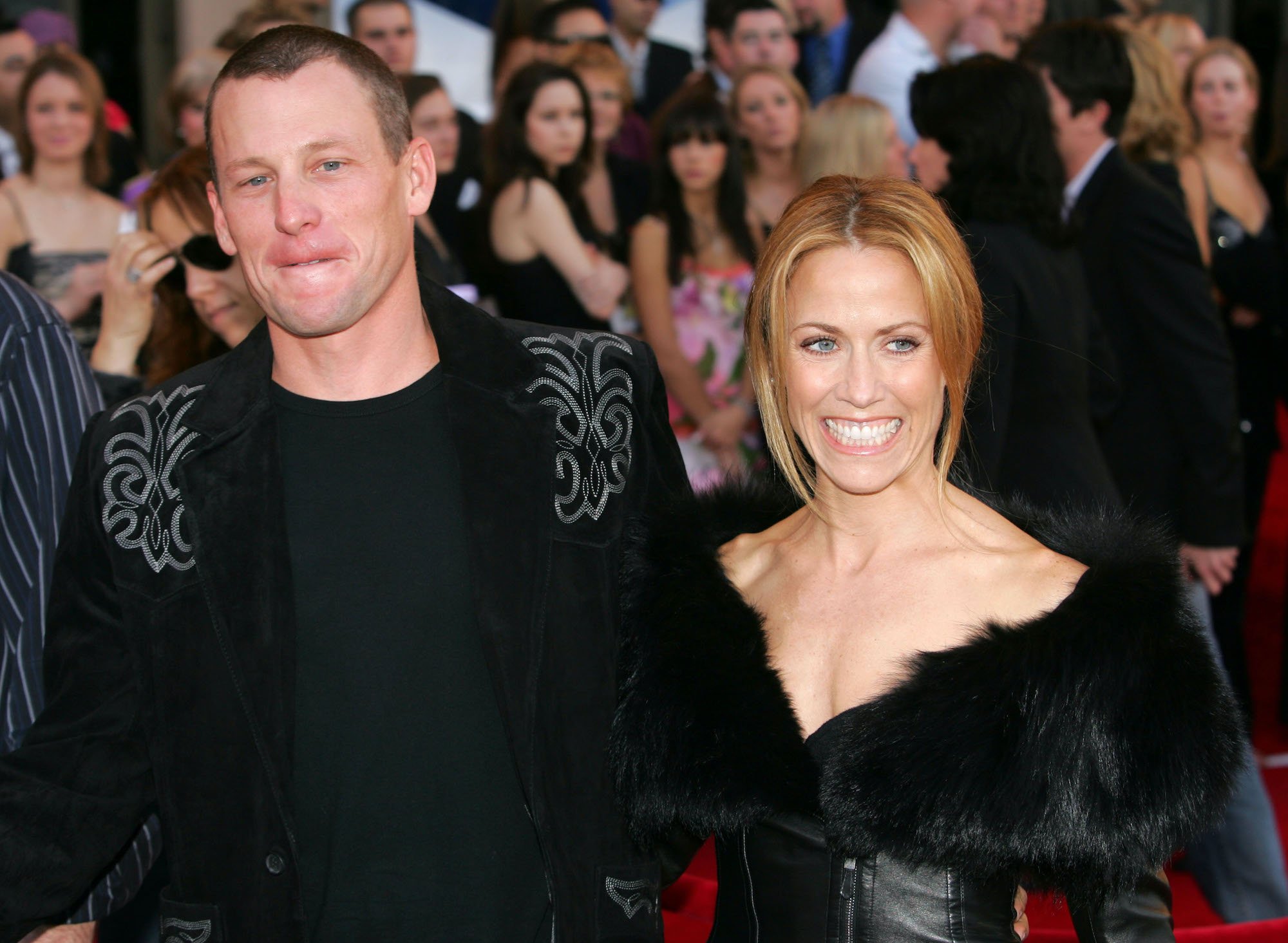 The timeline of their relationship
In October 2003, Lance Armstrong and Sheryl Crow first met at a charity event. This was just after Armstrong and his wife, Kristin Richard, went through their divorce. Kristen Richard is the mother of Armstrong's first three children. Shortly after meeting, Armstrong and Crow began dating, and they got engaged in September 2005. The pair lived in a ranch together in Austin, Texas, Armstrong's home state. After being engaged for several months, the couple called it quits. 
Sheryl Crow and Lance Armstrong broke up for good in 2006
In February of 2006, Armstrong and Crow broke things off for good. According to E! News, they released the following joint statement, "After much thought and consideration we have made a very tough decision to split up. We both have a deep love and respect for each other, and we ask that everyone respect our privacy during this very difficult time."
Many fans wondered what caused the breakup, and that largely remained a mystery until Armstrong wrote about it in his book Lance. He wrote, "She wanted marriage, she wanted children; and not that I didn't want that, but I didn't want that at that time because I had just gotten out of a marriage, I'd just had kids." He added, "Yet we're up against her biological clock — that pressure is what cracked it."
According to US Weekly, Armstrong also noted during a Howard Stern interview in 2017 that being in such a public relationship was difficult. Even still, he described their relationship as a good ride, and he hopes that she is happy. 
What happened after Lance Armstrong and Sheryl Crow's breakup?
Since their breakup, Sheryl Crow entered a serious relationship with Doyle Bramhall II, who was a band mate to Eric Clapton. Crow and Clapton dated for a brief period back in the late 1990s. Bramhall also produced Crow's album in 2010, 100 Miles from Memphis. Crow and Bramhall split by 2014. Over the past several years, Crow has been notably quiet about her personal and love life during interviews. During a CNN interview in 2013, Crow did say that she has been in love many times, and that she still hopes to get married someday. 
In 2013, Armstrong admitted to doping for years on The Oprah Winfrey Show, and has since lost all of his Tour de France titles. Armstrong has been dating Anna Hansen since 2008. The couple has two kids together, and she stuck by his side during the undoubtedly difficult doping scandal times. According to Bleacher Report, the couple has been engaged since 2017.