How Long Was Thanos Actor Josh Brolin Married to Diane Lane?
Josh Brolin: the man widely known for portraying the Avengers' most formidable foe in the Marvel Cinematic Universe (MCU) is now married to Kathryn Boyd. The two have been married since 2016, yet they dated for years before tying the knot. Together, they have one daughter, Westlyn Reign Brolin; she is one year old.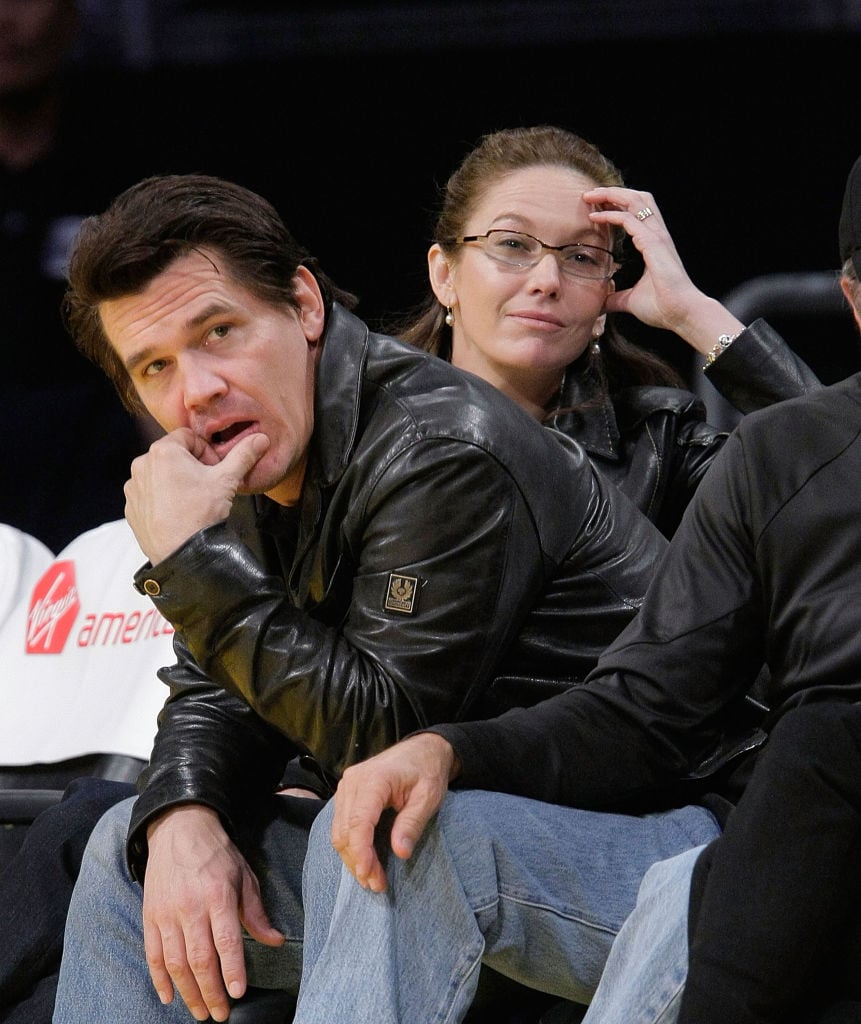 Before putting a ring on Boyd's finger, Brolin was married to Alice Adair from 1988 to 1994, and to Diane Lane. Diane Lane and Brolin tied the knot in 2004, yet they proceeded down a rocky road that ultimately led to divorce. So, what happened between Josh Brolin and Diane Lane, and how long were they married? 
Inside Josh Brolin and Diane Lane's relationship 
Both Brolin and Diane Lane had early starts in Hollywood. Beginning their acting careers as teenagers, the two crossed paths a few times before the romance began to blossom. In 2002, at the premiere for A Beautiful Mind, the two were reacquainted; they began dating shortly after the fact, as Yahoo notes. About a year and a half later in 2004, the two signed the dotted line and became husband and wife. 
Shortly after the wedding bells though, police sirens came down the street, as Josh Brolin was arrested and charged with spousal battery in December of 2004. Lane called the police alleging that Brolin hit her. An inside source later explained that there was a misunderstanding in the home. Brolin was arrested for the lowest-end misdemeanor charge of domestic battery, and though Lane did not want to press charges, the police had to take Brolin in, as protocol demands such. 
MCU star Josh Brolin and actress Diane Lane were together from 2004 until 2013
The two remained together for many years following the police incident, and reports later indicated that the couple was "embarrassed" about what happened that night. Exactly what went down between the couple remains largely unknown. 
Lane and Brolin stayed together until 2013, yet the marriage likely failed, at least in part, due to Brolin's desire to be the hero — to do it all — as he later explained. Josh Brolin grew "resentful" in his marriage to Diane Lane, and he explained why in an interview with Entertainment Tonight. He stated:
I loved Diane…I loved being a father figure to her daughter. It just wasn't attainable, and in that hero mentality, you get exhausted, and then when you get exhausted, you get resentful, and then all that stuff comes out. So I feel bad that I didn't have the presence of mind or the maturity or whatever to understand that early on.
While their marriage was not built to last, the two speak positively of each other today, and their divorce was amicable. They both explained that while the marriage was over, there were no hard feelings at the end. They handled their divorce with compassion and maturity. Today, Brolin is happily married to Boyd. Diane Lane is single.